There has been much talk about the slowing Sydney housing market, especially over the past week, where it has become apparent that auction clearance rates have fallen.
Our take on the recent weekly auction clearance information in the market is that it is indeed a strong indicator that the Sydney market is slowing.
The evidence is more apparent and compelling when considering what the market was doing this time last year.
Back on the weekend of September 27 2014, APM recorded a revised auction clearance rate of 76.9%. That result was based on 722 listings.
The preliminary result this weekend of 69.6% is unmistakably lower with more listings on the market (984).
The revised number issued next weekend will likely bring this result down to about 67%.
Now what does a clearance rate of the high 60's mean for this time of year?
Well let me tell you now, it most certainly doesn't represent a "bloodbath" as some unqualified commentators have put out there this year.
And neither does it represent a boom.
Rather it represents more normal market activity.
For the record, the long term average auction clearance rate for Sydney during spring has been in the order of the low 60's.
It should be noted that auction clearance rates tend to fall each spring.
The reason why is that there is a seasonal surge in property listings at this time of year.
As far as I can remember, and looking at the historical data, auction clearance rates have fallen in each and every year during spring (compared to Autumn/Winter) except for I think, one year. For some reason, vendors think spring time is a great time to sell.
Perhaps they think their garden is looking fabulous right now.
Perhaps they wish to tie up affairs prior to Christmas.
Whatever the reasons given, many vendors think this way and therefore it's not such a great time to sell as everyone else is selling!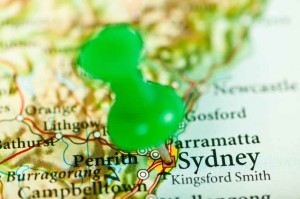 No wonder they call it the spring selling season!
Certainly, there is little evidence there are more buyers in spring.
If anything, the data suggests that buyers tend to come out in early autumn through to early winter.
I am not sure how many times I have pointed out the spring effect to the public over the past 15 years, but sure enough, I know I will be repeating myself again with the same facts 15 years from now!
Nevertheless in all this, we do acknowledge a slowing in the market. However I do not believe at this stage the Sydney market is close to correction territory.
I would not be concerned on that event until we see clearance rates below 60%.
That hurdle rate has served us well in the past, particularly in predicting the 2010-2012 downturn.

Subscribe & don't miss a single episode of michael yardney's podcast
Hear Michael & a select panel of guest experts discuss property investment, success & money related topics. Subscribe now, whether you're on an Apple or Android handset.
Need help listening to michael yardney's podcast from your phone or tablet?
We have created easy to follow instructions for you whether you're on iPhone / iPad or an Android device.

Prefer to subscribe via email?
Join Michael Yardney's inner circle of daily subscribers and get into the head of Australia's best property investment advisor and a wide team of leading property researchers and commentators.
---
---