Population projections revised up
No surprise to readers of this blog, of course, but another big upwards revision to population projections in Sydney.
Planning NSW released its latest data today showing the projected population in the state of New South Wales now being expected to reach 9.93 million by 2036.
The reason for the upgrade has been faster than expected growth in Sydney, which is now expected to see a population of 6,421,850 by 2036.
While the outlook can change with the economy, this is some 170,000 more than when the last projections were released in 2014.
Of the projected 20-year increase in NSW of 2.2 million, about 80 per cent or 1.74 million of the increase is expected to take place in the capital city.
The projections accordingly show a far higher than expected requirement for new dwellings, all the way up to 726,000 new dwellings by 2036.
The figures show a huge expectation for population growth in some LGAs such as Camden and Parramatta, but very low growth in blue chip areas such as Woollahra and Mosman.
Although the state expects to see negative net interstate migration in line with historical trends, population growth will be fairly evenly split between natural increase and migration.
Planning NSW estimates that the state's population will grow by 2.71 million by 2036, driven by net overseas migration of 1.74 million (less net interstate migration of negative 370,000).
The challenge will be to provide more family-appropriate and medium density dwellings, rather than the current dichotomy of suburban McMansions and high-rise or 'shoebox' apartments.
Intergenerational Report
The Integenerational Report explained that Australia's permanent migration intake is determined by government policy (including the mix between skilled and family reunion places) and is subject to review each year as part of the Budget process.
As such, actual population outcomes over coming decades will depend upon the future immigration policy settings of successive governments, as well as Australia's relative economic performance.
The following excerpt from the Intergenerational Report explains why immigration rates are expected to remain strong over time:
"Lower levels of net overseas migration would lead to lower population growth rates over time and, therefore, lower economic growth.
Historically, immigration has been an important source of labour supply for Australia.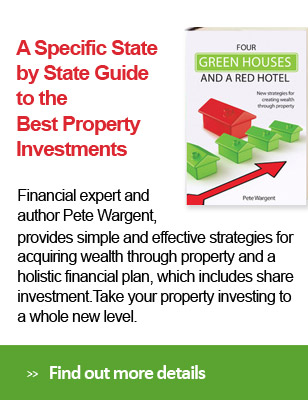 Since at least the 1980s, immigration has made the largest contribution to growth in Australia's working age population.
As permanent migration has increased since the mid-1990s greater emphasis has been placed on skilled migration and the choice of skills has been made largely demand-driven by employers, supporting economic growth.
Migration also has an impact on the age distribution of the population.
Migrants, on average, are younger than the resident population.
Migration reduces the average age of the population and slows the rate of population ageing.
This increases the proportion of the population that are of working age and raises aggregate workforce participation, increasing economic growth."
In FY2014, around 88 per cent of migrants were aged under 40 years, with around 54 per cent of migrants aged from 15 to 29 years.
Summarily, immigrants are young, they mostly work and they pay plenty of tax, thus:
lower immigration would lead to slower economic growth;
lower immigration would lead to an ageing population; and
lower immigration would lead to lower participation rates (with an adverse consequences the tax take)
Based upon these conclusions, expect net overseas migration into Australia to remain very strong over the next four decades.

Subscribe & don't miss a single episode of Michael Yardney's podcast
Hear Michael & a select panel of guest experts discuss property investment, success & money related topics. Subscribe now, whether you're on an Apple or Android handset.
Need help listening to Michael Yardney's podcast from your phone or tablet?
We have created easy to follow instructions for you whether you're on iPhone / iPad or an Android device.

Prefer to subscribe via email?
Join Michael Yardney's inner circle of daily subscribers and get into the head of Australia's best property investment advisor and a wide team of leading property researchers and commentators.
---
---