Interstate migration picks up
Drilling into the latest ABS Demographic Statistics a little further reveals some very notable trends.
In particular there has been an unprecedented flow of relocation towards Melbourne as folk follow the jobs, with a massive net interstate migration of 4,849 to Victoria in the
fourth quarter of 2015, easily the highest such figure on record.
Population growth in Victoria has overwhelmingly flowed to Greater Melbourne and Geelong, with regional population growth in the state having otherwise all but ground to a halt.
The cyclical flow of interstate migration from New South Wales to Queensland has also begun in earnest, with a net increase of some +8,326 in Aussies now calling Queensland home in 2015.
You wouldn't need a chart to tell you this if you live in Queensland, with every second person you bump into seemingly having "just moved up" to maroons territory – while Brisbane was positively teeming with hopeful folk in blue wigs the night before last (not all of them can have flown up especially for State of Origin).
There was net interstate migration to Queensland of +3,158 in the final quarter alone, the highest figure since 2008.
Net interstate migration in the fourth quarter away from Western Australia increased to 2,039, while South Australia lost 1,769 to pastures new, its weakest result in well over two decades.
Annual population growth in South Australia has continued to slow from a 2009 quarterly peak of +6,222 to only +1,272 in the fourth quarter of – just 530 men and 742 women.
Population growth in the state could conceivably slow towards zero in the not too distance future on this evidence, should the economy not begin to improve and create jobs. Annual population growth in South Australia declined to +0.7 per cent.
Net overseas migration ticks higher
Nationally net overseas migration of 177,100 was by and large the same in 2015 as it was in 2015 at 178,000, with a moderate upwards revision to recently reported numbers.
In recent years, population growth has become more and more capital city focused, at about 83 per cent and rising, a trend that is forecast to continue for decades to come.
Some two thirds of population growth happened in the two most populous states in 2015, the highest share on record.
The deleterious impact of the mining slowdown on net overseas migration seems to have more or less run its course as mining employment has stopped declining (at least for now), with the Northern Territory increasing its population by only 800 in calendar year 2015.
The population of Tasmania increased by +119 in the fourth quarter.
Largest cities lead growth
Piecing it all together, Victoria (+109,800) and New South Wales (+106,100) recorded enormous population growth in the last calendar year, while the strong pick-up in interstate migration to Queensland helped the banana benders to notch total population growth of +59,700.

Notably, almost nine tenths of the population growth in Victoria took place in only Greater Melbourne and Geelong. Similarly, Greater Sydney mopped up around 85,000 of the population growth in New South Wales.
Population growth in the ACT, Tasmania and the Northern Territory totaled a combined +8,200 in 2015.
New South Wales remains by far the most heavily populated state at 7,670,000, but Victoria is inching closer, passing 6 million for the first time in January.
The wrap
Overall, it looks as though the Department of Immigration and Border Protection (DIBP) was right all along, and stronger population growth is set to return, which has been one of my key arguments on this blog this year.
My latest figures show that although the popular narrative continues to talk about an oversupply of dwelling approvals and units under construction, at the end of 2015 the ratio of population growth to actual dwelling completions was still well above its long run average in New South Wales and Victoria.
Not everyone likes immigration of course, but overall the demographic dividend is huge.
The latest Intergenerational Report, which projected that Australia's population will expand to nearly 40 million by 2055, also noted that:
lower immigration would lead to slower economic growth
lower immigration would lead to an ageing population
lower immigration would lead to lower participation rates (with an adverse consequences the tax take)
Considering these points, does it seem to you that immigration might be a heck of a lot stronger than the long, slow decline to just 0.5 percent of the population per annum used in the projections?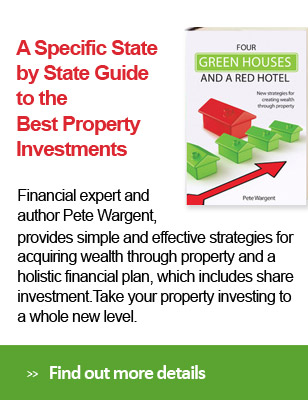 It does to me.
The anti-immigration lobby also neglects to mention that the Productivity Commission undertook a detailed investigation into the migrant intake – the monster report found that net migration into Australia can far better preserve the current demographic profile, but with a considerably larger population.
The key reason for this is that immigrants have a younger age distribution when compared to the Australian population as a whole, with the most significant age group of immigrants on arrival being the 25-34 year old cohort.
Tellingly, the Commission concluded that prime age migrants pay the most tax, while at the same time government spending on health, aged care, and the aged pension tends to ramp up sharply in relation to the part of the population that is aged 65 and over.
Net migration is of course projected to increase the level of Australia's GDP, but with labour productivity increasing at a slower rate than output.
Perhaps more significantly, modelling concluded a favourable impact of net migration on GDP per capita by 2060 as compared to the scenario without immigration.
Furthermore, without immigration Australia's real income per capita is projected to increase less impressively than with it.
In purely economic terms the implication of this is abundantly clear: immigration will make us better off.
In the words of Peter Martin of The Age: "The benefits of freeing up immigration dwarf those of anything else imaginable".
SUBSCRIBE & DON'T MISS A SINGLE EPISODE OF MICHAEL YARDNEY'S PODCAST
Hear Michael & a select panel of guest experts discuss property investment, success & money related topics. Subscribe now, whether you're on an Apple or Android handset.
PREFER TO SUBSCRIBE VIA EMAIL?
Join Michael Yardney's inner circle of daily subscribers and get into the head of Australia's best property investment advisor and a wide team of leading property researchers and commentators.
---
---