In John McGrath's latest Switzer column he discusses the current state of the Sydney property market.
It's surprising to see media reports describing the Sydney property market changing to favour buyers.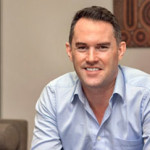 The change we're seeing now is a record surge in listings for November, with this month expected to be the biggest month of auctions in Sydney's history.
Of course, this provides buyers with the benefit of more choice and that's great news as supply has been tight across the board all year.
But we are still very much in a sellers' market because buyer demand is so far in front of supply, even with the additional stock coming onto the market today.
The fact that the clearance rate on the second weekend of November dipped to 75% in Sydney does not indicate a change in market sentiment – it's just a reflection of a big jump in volume and that's only happening because vendors are feeling supremely confident, not because they're panicking.
This new property cycle is only two years old – typically cycles last three to five years, so while I am expecting the rate of price growth to moderate in 2015/16, we are still on a long term growth trajectory.
You've got to remember that for four years prior to this growth period, the market was very flat and in correction mode, so a lot of this growth is catch-up.
There is still room over the next couple of years for another 5 to 10% growth in prices in key high quality Sydney markets.
[sam id=49 codes='true']
Prestige property has barely begun its recovery – it's only the mainstream lower to middle markets in major cities like Sydney and Melbourne that have been really firing over the past 24 months.
Today, it's the best time in about four or five years to sell a $3 million-plus property in Sydney but I think it will get better – maybe 5 to 10% growth in prestige prices this year.
We've seen a spike in activity in more prestige sales but prices have a long way to run, so I believe we're in for a good couple of years yet with prestige property prices.
What about regional NSW?
The regional markets outside Sydney are starting to attract a lot of city buyers because of the value they offer.
It always takes the regionals a while to follow a Sydney boom, but it's definitely happening now and actually more quickly than most of us would have anticipated.
Many regional buyers are city dwellers who are cashing in on their recent capital gains and making a lifestyle change to coastal markets like Newcastle, Wollongong and the Central Coast.
We're also seeing city investors looking further afield given rising prices are eroding yields and making it tougher to buy in.
As we've talked about before, markets are cyclical and eventually we will be back in a buyers' market – it is absolutely inevitable. But I don't see that happening for a long time yet.
There's a few years of growth left in this cycle and with interest rates holding so low, Sydney is going to remain a seller's game.
Subscribe & don't miss a single episode of Michael Yardney's podcast
Hear Michael & a select panel of guest experts discuss property investment, success & money related topics. Subscribe now, whether you're on an Apple or Android handset.
Need help listening to Michael Yardney's podcast from your phone or tablet?
We have created easy to follow instructions for you whether you're on iPhone / iPad or an Android device.
Prefer to subscribe via email?
Join Michael Yardney's inner circle of daily subscribers and get into the head of Australia's best property investment advisor and a wide team of leading property researchers and commentators.
---
---