---
After a head spinning 2016, our property markets started 2017 with a bunch of mixed predictions
Some called a market top and saw a correction ahead, while others forecast lower, but continuing capital growth.
Well…the scorecard is in for the first seven months of the year and our property markets slipped down a gear according to Corelogic, gradually responding to higher mortgage rates, tighter credit policies and affordability challenges.
The latest results highlight the diversity of housing market conditions.
Most capital cities recorded a rise, however, a 3.1% gain in Melbourne was a significant driver for the strong monthly result across the combined capitals.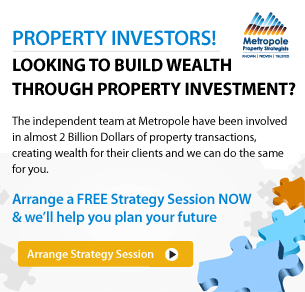 Combined capital city dwelling values increased by 1.5% in July 2017 with values increasing across all capital cities except Brisbane, Perth and Darwin.
Over the three months to July 2017, capital city dwelling values increased by 2.2% with values increasing in Sydney, Melbourne, Adelaide and Canberra but falling elsewhere.
Dwelling values have increased by 10.5% over the past 12 months with values increasing by more than 10% over the year in Sydney, Melbourne and Canberra.
Dwelling values have continued to fall over the past year in Perth and Darwin.
What the chart above doesn't really show is who fragmented our property markets are.
Melbourne, Canberra and Sydney have decoupled from the other capital city markets this cycle.
The declining trend in settled house and unit sales is starting to level in most capital cities
It is estimated that there were 303,412 settled sales of capital city dwellings over the 12 months to July 2017 with the number of settled sales -4.3% lower over the year.
Both house and unit sales have fallen over the past year.
Transaction volumes have increased over the year in Hobart and Darwin but fallen across all other capital cities.
Rental growth is picking up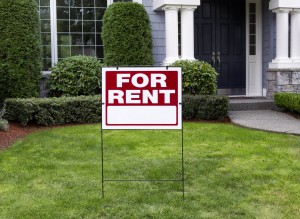 Until recently rental growth has been sluggish but it is now picking up, particularly in the markets where dwelling value growth has been stronger
Combined capital city rents have increased by 2.2% over the 12 months to July 2017 which is their fastest annual rate of growth since May 2014.
Rental rates have continued to fall over the past year in Perth and Darwin however, rental growth has accelerated over the year in all other capital cities.
Gross rental yields remained at their historic low of 3.1% in July.
Yields are unchanged over the year in Adelaide, and Canberra and lower elsewhere.
THERE IS STILL STRENGTH IN THE MARKET.
Auction clearance rates remain strong but have eased from their recent highs
Combined capital city auction clearance rates have remained below 70% for each of the past nine weeks.
Sydney's final auction clearance rate has been above 70% just once in the last eight weeks and just recorded its lowest reading since late 2015.
Melbourne's clearance rate has remained above 70% all year and has just recorded its strongest result in seven weeks.
Earlier in the year Sydney and Melbourne have had clearance rates above 80%, although the clearance rates still point to market growth they aren't quite as strong as they have been.
Discounting levels are falling while days on the market is creeping slightly higher
The typical capital city dwelling which sells for less than its initial list price is being discounted by 5.7% compared to 6.5% 12 months ago.
Adelaide and Perth are the only two capital cities in which discounting levels have increased over the year.
The typical capital city dwelling is taking 42 days to sell which is lower than the 47 days it took a year ago but up from a recent low of 36 days.
The days on market figure is higher over the year in Brisbane and Perth but lower elsewhere.
The number of properties advertised for sale is lower than a year ago nationally and at a similar level across the capital cities
The number of new properties advertised for sale is 2.2% higher than a year ago nationally and 3.5% higher across the combined capital cities.
Brisbane, Perth and Hobart are the only capital cities to currently have fewer new listings than they had a year ago.
Over the past 28 days, total advertised properties were -5.6% lower than a year ago nationally and 0.1% higher across the combined capital cities.
Perth, Hobart and Darwin were the only capital cities to have fewer total homes advertised for sale currently relative to last year.
APRA IS GETTING ITS WAY
APRA and governments have implemented further measures aimed at improving housing affordability and financial stability.
It seems these macro prudential controls are slowing down investor lending but owner occupiers are out in force.
WHAT'S HAPPENING AROUND THE STATES?
Sydney, property values grew 12.4% in the last 12 months.
The Sydney market took well deserved breather a few months ago after its massive run up and price growth is likely to moderate over the balance of this year, but the lower end of the market will benefit from the First Home Owner's incentives that came into effect on July 1st and there seems a fewer investment grade properties on the market meaning the Sydney buyers agents team at Metropole are finding strong competition at auction for A grade properties.
However, we're finding a number of great properties off market.
If you'd like to know a bit more about how to find these investment gems give the Metropole Sydney team a call on 1300 20 30 30 or click here and leave your details.
The Melbourne property market was, once again, the top performing market over the last year growing a very respectable 15.9%.
Strong population growth (around 2.2% per annum) and a strong economy creating more jobs than anywhere else in the country (72,786 new jobs last year– most of them full time) have underpinned the Melbourne property market.
The Melbourne apartment market has not performed as well as the house market, but is likley to pick up in the second half of this year as the First Home Buyers Grant works its way through, creating an established home owner's boost as the raft of new home buyers enter the market buying up established apartments.
If you'd like to know a bit more about how to find investment grade properties please give the Metropole Melbourne team a call on 1300 20 30 30 or click here and leave your details.
While the overall Brisbane's property market only rose 2.6% over the last year,
its market is very fragmented and there are still some areas that are performing respectably and have good investment prospects and are great places for young families to live cheaply.
On the other hand, there is a significant oversupply of new high rise off the plan apartments overshadowing the inner city area and nearby suburbs with owners now giving significant incentives to attract tenants.
That's why the Brisbane buyer's agents at Metropole have been avoiding the apartment market for quite some time.
If you'd like to know a bit more about how to find investment grade properties in the Sunshine State please give the Metropole Brisbane team a call on 1300 20 30 30 or click here and leave your details.
Recently one developer who was giving 4 weeks rent free and $1,000 cash to attract tenants received significant negative publicity.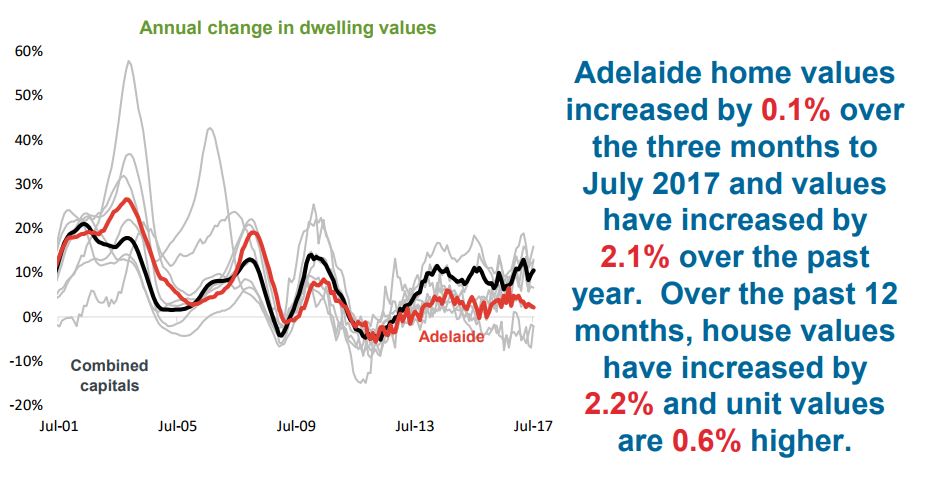 While some have called the bottom for the Perth property market, our research suggests it is still in its slump with a significant oversupply of properties for sale. And the latest stats seem to confirm this.
The Hobart property market is taking a breather after a respectable but short lived growth spurt earlier on.
Even though some commentators are suggesting it's a good place to invest, I don't agree as there are few long term growth drivers.
The Darwin property market is still suffering from the effects of the end of our mining boom and while some are suggesting that it's near the bottom of the market cycle, I believe that house prices are likely to keep falling for much of this year.
Values across the city are 16% lower than their peak in August 2010
As opposed to the east coast capital cities where many jobs are being created, Darwin had a net increase of only 153 jobs last year, showing how its economy is languishing.
Darwin does not have significant growth drivers on the horizon and would be best avoided by investors.
Canberra's property market is a "quiet achiever" having performed well over the last year (dwelling values grew 12.9%) and was the best performing capital city in the 3 months to July 2017 (house prices were up 4.9% in the quarter) .
Since this cycle started in December 2008, Canberra was the only city other than the 2 big capitals of Sydney and Melbourne) to have seen 'real' growth in dwelling values – up 16.2% in real (after inflation) value.
The medium to long term outlook for Canberra property is good as it has a strong public sector, a strong and stable employment market, below average unemployment rate and above average household incomes.
All these point to continued property price growth in the future.
ECONOMIC DATA REMAINS MIXED
Economic data suggests that demand from the investor segment of the housing market may be slowing
Broader economic data also has a significant impact on housing market conditions
Interstate and overseas migration into NSW and Vic is substantially stronger than all other states and territories adding to housing demand.
55% of our population growth is due to immigration and the bulk of these migrants are coming to Melbourne and Sydney.
The number of dwellings approved for construction increased by 10.9% in June 2017 however, year-on-year approvals are -2.3% lower with house approvals 2.0% higher and unit approvals -6.8% lower.
Consumer sentiment remains at a level which is slightly below neutral however, negative sentiment has outweighed positive over each of the past eight months
As you can see from the charts below, there is a strong link between consumer sentiment and the strength of our property markets.
We're creating more jobs and that's good for property:
The RBA kept interest rate on hold in August however, many lenders have lifted mortgage rates independently of a shift from the RBA, particularly for interest-only and investor loans.
The value of owner occupier housing finance commitments rose in May while investor demand continued to fall.
The latest housing credit data shows that investor housing demand is still rising measured on annual growth however, monthly credit growth continues to decelerate with owner occupier credit demand increasing at a faster pace
On average, investors are now paying an additional 60 basis points on their mortgage interest rates which is likely a major contributor to the slowdown in investor mortgage demand.
THE BOTTOM LINE…
Despite our low interest rate environment, Australia's property markets are very fragmented, driven by local factors including jobs growth, population growth, consumer confidence and supply and demand.
The Melbourne and Sydney property markets are continuing to outperform the other states as continuing demand from investors and wealthy home owners drives capital growth.
Although house price growth has lost momentum, we are yet to see any signs of a material downturn. On the other hand the rental growth turnaround will be welcomed by property investors.
I've now been investing for over 40 years and every property cycle I've experienced has come to a halt because of finance or difficulty getting it.
In general, booms are stopped when the Reserve Bank (RBA) increases interest rates to slow down the economy, and in the past it's been quite effective at doing this.
Over recent years, the Australian Prudential Regulation Authority (APRA) has also attempted to put the brakes on investment lending in particular by putting investor limits on lenders creating a "Credit Squeeze."
I recognise that each peak is accompanied by a chorus of voices who deny the top is anywhere in sight, and it's while impossible to predict with any accuracy the moment when the cycle turns, I think it's a little early to call yet.
Affordability is another a factor that comes to the fore near the end of the cycle.
And I'm not talking about first home buyers who always seem to have difficulty with affordability, but established home buyers who are looking to trade up (or down) but who find high prices and stamp duty too much of a disincentive.
Instead they choose to stay put and renovate instead of trading up.
Having said that, there's likely to be some life left in this cycle and it's not too late to buy an investment property, but at this mature stage of the cycle careful property selection will be critical for investors as our markets are very fragmented and not all properties are will grow in value and some will make very poor long term investment choices.
WHAT CAN YOU DO TO STAY AHEAD?
As signs point to softer growth conditions for Australian property over the coming months, independent professional advice and careful consideration will be as important as ever in navigating Australia's varied market conditions.
If you're looking for independent advice, no one can help you quite like the independent property investment strategists at Metropole.
Remember the multi award winning team of property investment strategists at Metropole have no properties to sell, so their advice is unbiased.Whether you are a beginner or a seasoned property investor, we would love to help you formulate an investment strategy or do a review of your existing portfolio, and help you take your property investment to the next level.
Please click here to organise a time for a chat. Or call us on 1300 20 30 30.
When you attend our offices in Melbourne, Sydney or Brisbane you will receive a free copy of my latest 2 x DVD program Building Wealth through Property Investment in the new Economy valued at $49.
SUBSCRIBE & DON'T MISS A SINGLE EPISODE OF MICHAEL YARDNEY'S PODCAST
Hear Michael & a select panel of guest experts discuss property investment, success & money related topics. Subscribe now, whether you're on an Apple or Android handset.
PREFER TO SUBSCRIBE VIA EMAIL?
Join Michael Yardney's inner circle of daily subscribers and get into the head of Australia's best property investment advisor and a wide team of leading property researchers and commentators.
---
---