Boy how things have changed in our property markets over the last 12 months.
Last year our real estate markets were booming.
This year, the latest Corelogic figures show how flat our property markets have been, with national dwelling values were unchanged in March.
Trends across the March quarter showed that capital city home values were 0.9% lower over the 3 months, while values across the regional markets have tracked 1.1% higher.
Interestingly the apartment sector across Sydney and Melbourne has shown stronger returns relative to detached housing, a trend that has been evident since mid 2017.
This stronger performance from the apartment sector has been spurred by the surge in first home buyer activity since stamp duty concessions became available in July last year.
Here's the annual results shown more graphically:
Source: Corelogic
REGIONAL MARKETS OUTPERFORMING IN THE SHORT TERM
The combined regional markets have recorded a faster pace of growth (+2.6%) over the past year than the combined capital cities (+1.2%.)
Of course this doesn't mean they will make good long term investment locations as some pundits are suggesting.
I strongly recommend investing in the capital cities where our economic growth is concentrated as this leads to jobs growth, population growth and demand for property.
Sure there will be some short term profits in larger regional locations, but it's just not worth speculating and fighting the big long term trends.
The upper end of the market is suffering.
As usually happens when the market turns, the higher end of the property market suffers more.
This is really an area of discretionary spending.
Maybe you don't need to upgrade your $5 million home to that $7 million mansion at the moment.
In due course the cheaper, more affordable areas will suffer also, but as you can see from the graph below, those properties at the median price and above (other than those in the top 2 deciles) are still growing in value
Now …there's an intersting lesson in those stats – because these properties are being bought by home buyers who are securely employed and well paid, while there are fewer growth drivers for properties in blue collar locations, where wages are hardly going up, thereby causing affordability constraints.
Just to put things into perspective:
Corelogic estimates the value of all the residential property is around $7.5 trillion dollars.
ABA figures suggest the total value of all residential loans is $1.9 trillion.
Sure household level of debts have continued to climb over the last year, but with an overall loan to value ration of around 25% it doesn't seem the Australian property market is at risk, however some investors who have over leveraged to buy the wrong properties are likely to find themselves in trouble down the track.
The Sydney property market is down but not out.
It's experiencing a soft landing with all indications that it will pick up in the second half of this year.
While Sydney is the most expensive city in Australia, it is also clearly the most valuable and will continue to experience a chronic shortage of homes.
Some of the positive influences for Sydney property include:
Underlying demand is well ahead of supply;
The rental market is tightening;
International interest rising from migrants, investors and tourists is still strong;
It is one of Australia's 2 super star cities;
Strong economic growth and jobs creation.
Of course when you talk about "the Sydney property market" you really have to take in to account that it is not a uniform real estate market – some areas will vastly outperform others.
While on a macro level capital growth potential is influenced greatly by employment, lifestyle, education and health care, to ensure you purchase the best asset your money can buy you also need to look on a micro level and consider details such as street, position, quality & size.
With 40% of our overseas migrants settling in New South Wales, (particularly in Sydney) and Sydney punching above its weight in jobs creation, property price growth will be more consistent in areas closer to the CBD, while growth in regional areas is likely to fall behind due to fewer growth drivers.
With auction clearances picking up and confidence returning to the market, the value of well located middle ring Sydney properties (especially apartments) are likely to be 3% higher over the year.
However critical property selection will be more important than ever now. You won't be able to count on the market doing the heavy lifting any more.
If you'd like to know a bit more about how to find these investment gems give the Metropole Sydney team a call on 1300 20 30 30 or click here and leave your details.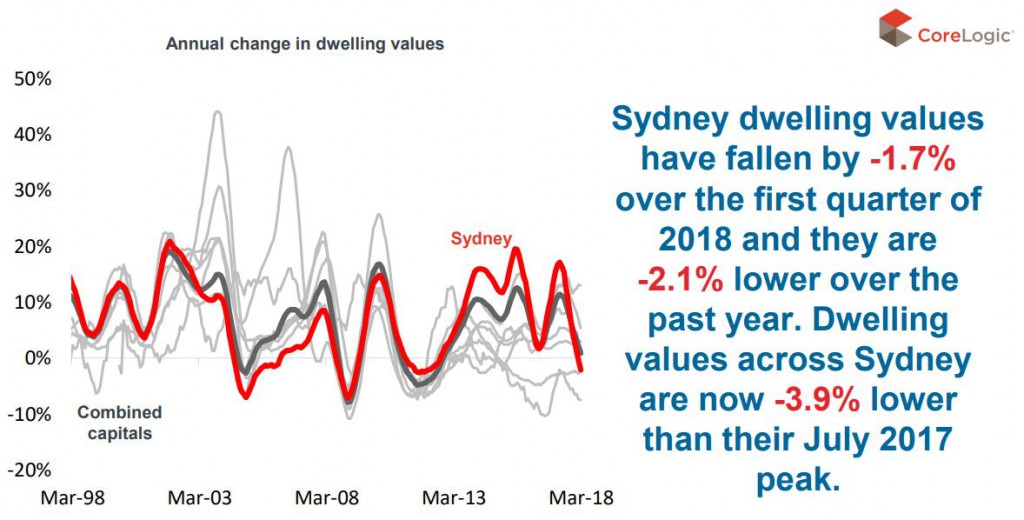 While future capital growth will be a little slower than in the last few years, Melbourne's property prices will continue to be underpinned by its strong population growth and the influx of 35% of all overseas migrants.
Melbourne now rates as one of the 10 fastest growing large cities in the developed world, with its population likely to increase by around 10% in the next 4 years.
While the national population grew by 1.6% in the year ended 30 June 2017, the highest growth was in Victoria, with a 2.3% increase in population and experts have predicted it is likely to surpass Sydney as the largest city of Australia by as early as 2031.
The majority of the Victorian population resides in Melbourne, with approximately 75% of the total state population calling Melbourne, home.
Today one in three Melbourne suburbs have a median house price of at least $1 million, with 90 per cent of suburbs within 10km of the CBD have a million-dollar median house price and almost 50 per cent of suburbs in the middle ring also in the million-dollar club.
The ripple effect of house price growth caused significant house price growth in Melbourne's outer suburbs over the last few years.
Similarly, some regional centres including Geelong have performed well, but moving forward it is likely that the more affluent middle rings suburbs which are going through gentrification are likely to exhibit the best property price growth.
As Melbourne residents trade their backyards for balconies and courtyards, villa units with renovation potential and townhouses will make the best investments .
Interestingly the anticipated oversupply of CBD apartments did not eventuate, as 144,400 new residents moved into the State over the last year helping soak up all the new construction.
If you'd like to know a bit more about how to find investment grade properties in Melbourne please give the Metropole Melbourne team a call on 1300 20 30 30 or click here and leave your details.
The Brisbane property market
There are good times ahead for Brisbane property.
Queensland property has performed admirably over the last decade considering all the headwinds it experienced – things like floods, cyclones, the mining downturn.
But things are now looking up for Brisbane — it's finally ready to take it's turn in the sun.
Some of the positive influences on the Brisbane property market include:
Affordability and Lifestyle advantages;
Rising international interest rising form migrants, investors and tourists;
Lifting interstate and overseas migration;
Jobs creation and a low unemployment rate;
First home buyers are back at the highest rate in a decade;
Strong rental yields.
While Brisbane property prices are considerably more affordable than the other 2 east coast capital cities, Corelogic forecasts that one in 10 houses sold in Brisbane will fetch more than $1 million within 2 years.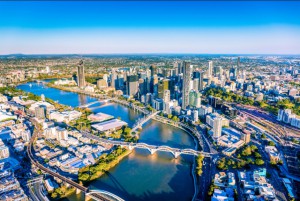 The Brisbane property market is likely to record positive grow in the order of 3% to 5% this year as the underlying market drivers are now strengthening.
Local affordability and the lifestyle advantages has resulted in strong interstate migration (+17,426 last year) up 50.5% from previous year. At the same time 12.7 percent of our overseas migrants are settling in Queensland and interest from foreign investors is rising.
Houses in Brisbane's inner and middle ring suburbs offer the best prospects of long term capital growth.
If you'd like to know a bit more about how to find investment grade properties in the Sunshine State please give the Metropole Brisbane team a call on 1300 20 30 30 or click here and leave your details so we can be in contact.
You may be interested in watching this video with more graphs showing what's happening in Brisbane: Brighter Times Ahead for Brisbane Property
The Adelaide property market
Like the rest of Australia, the Adelaide property market is very fragmented with some suburbs showing three times the capital growth of others.
Overall home values are up 2.2% over the last 12 months while unit values only increased by 0.9%.
I know some investors are looking for opportunities in Adelaide hoping ("speculating") prices will increase but there are few growth drivers in Adelaide which is experiencing about average unemployment rates and poor employment growth.
The Perth property market
The Perth property market peaked in June 2014 and has yet to bottom, with prices falling a further 2.7% over the last year.
While the market may bottom out later in 2018, it's much too early for a countercyclical investment in the west – I can't see prices rising significantly for a number of years.
Like the other states, Western Australia's population trend has a significant impact on the overall performance of the property market.
To get people back into the state more jobs will need to be created, but even though Western Australia created around 50,000 jobs in 2017 consumer confidence is low with buyers still waiting for signs that the market has hit "rock bottom."
The predominant dependence on the one industry is something that WA is trying to move away from by diversifying economic reliance into other industries.
Today health care, construction, retail and education are the industries responsible for the majority of Western Australia's employment.
Perth currently has at an unemployment rate of 5.7% which is a 0.7% decrease over the past 12 months and is now only slightly above the national unemployment rate of 5.5%.
Due to the significant oversupply of new apartments developers are offering strong incentives to lure buyers, with discounts of up to $50,000, complementary solar panels, appliances and air-conditioning, but these buyers will not experience capital growth for years, so these short term incentives won't make up for the lost opportunity.
The Hobart property market
Australia's most affordable capital city, Hobart, delivered the highest capital growth over the last year (13.4%), allowing some property pundits to say "I told you so!"
This was supported by an upswing in the Apple Isle's economy spurred by tourism and strong retail sales, but mainly driven by investor speculation.
I see Hobart property performing very well again in the first half of 2018 as investors chase the "next hot spot", but keep in mind it is a very small market, so learn for the past…
This year's hot spot can easily become next year's "not spot."
Last year, some 5,200 dwellings sold in Hobart, which is just 1% of the Australian market.
It also accommodates a 1% share of Australia's annual population growth.
It is a small place and it doesn't take much to influence it – in both directions.
Despite the current fast rate of growth, dwelling values in the Apple Isle have barley kept up with inflation over the last decade and with few long term growth drivers, I would avoid investing in Hobart.
The Darwin property market
According to Kate Forbes, national director of Property strategy at Metropole, there are few growth drivers for regional Northern Territory, and indeed even looking to the broader Metropolitan region of Darwin doesn't provide much better reading.
Darwins dwelling prices are 21.6% below their peak less than Jan 2013, and in the past year alone dwelling values have declined 7.5%
Poor growth and employment prospects have meant that Darwin hasn't benefited from either internal or international migration and this lacklustre population growth (zero in fact) is unlikely to change soon.
Darwin faces an oversupplied situation currently as a result, with more properties being delivered to the market than are being sought and this will cap any chances of meaningful growth for the short term.
What it does have going for it though, is the best gross yields available in Australia (houses 5.6% and units 6.3%).
Unfortunately, this is due to dwelling values falling faster than weekly rents and so on balance it wouldn't be a location we would recommend investing in currently.
The Canberra property market
Kate Forbes, national director of Property strategy at Metropole reports that whilst Canberra's population is relatively small, it's growing at a rate of 1.8%- second, only to Melbourne's pace of population growth and this, combined with strong incomes (and employment) has been supportive of the recent capital growth Canberra has experienced.
The growth has been quite polarised though, with houses significantly outperforming units.
High land tax rates have dampened investor enthusiasm for ACT property as they eat into cashflows despite the rising rents (investors already in the market there are seeking compensation for the higher land taxes).
Vacancy rates are low as there are very high levels of demand for rentals, and this points to even higher rents going forward.
Recently demand has been very strong for outer Northern suburbs as the ripple effect kicks in and families move there choosing it over suburbs closer in due to value for money.
"Despite this, we would still recommend seeking area's where the residents can afford to keep pushing the prices up, rather than area's where the property is affordable. Buy in the best possible location you can afford, as this is what will underpin your capital growth," says Forbes
Our property markets are slowing
Our quieter markets have translated into fewer property sales with transaction volumes much lower than they were a year ago – down -6.8% nationally with Adelaide and Perth the only capital cities in which sales volumes were higher over the year.
Another sign of our slowing markets is the increased length of time it takes to sell a property.
Auction clearance rates are another sign of the depth and strength of our property markets.
While clearance rates are don from the boom levels of a year ago, they are picking up as they year goes on, another sign that we are in for a soft landing.
OUR RENTAL MARKETS
Although property values have been falling over the past three months, rental rates have been increasing.
Rental yields are lifting from record lows in Melbourne and Sydney because property value growth has fallen, while at the same time rentals achieved have continued to rise.
Population Growth
Population growth remains strong and this will continue to underpin our housing markets.
However an increasing number of residents are leaving NSW with interstate migration to Qld accelerating to its highest level in many years.
Building approvals
As our mining boom ended, the government encouraged the apartment construction boom by lowering interest rates.
This created many new jobs for the displaced mining construction workers but this building boom is now over with dwelling approvals falling by 20.0% in December, driven by a large fall in apartment approvals.
However, even though new building approvals are lower than they were a year ago, they remain well above long-term average levels.
Housing Finance
APRA has quelled our property boom and demand for investor finance is waning, leaving owner occupiers as the dominant source of finance demand.
In NSW and Vic, recent removals of stamp duty for first time buyers has resulted in a surge in demand from this sector.
APRA has also restricted interest only lending, but it seems that lending is currently within the required parameters and banks are once again keen to lend on interest only, but today they're scrutinising all loan applications much more carefully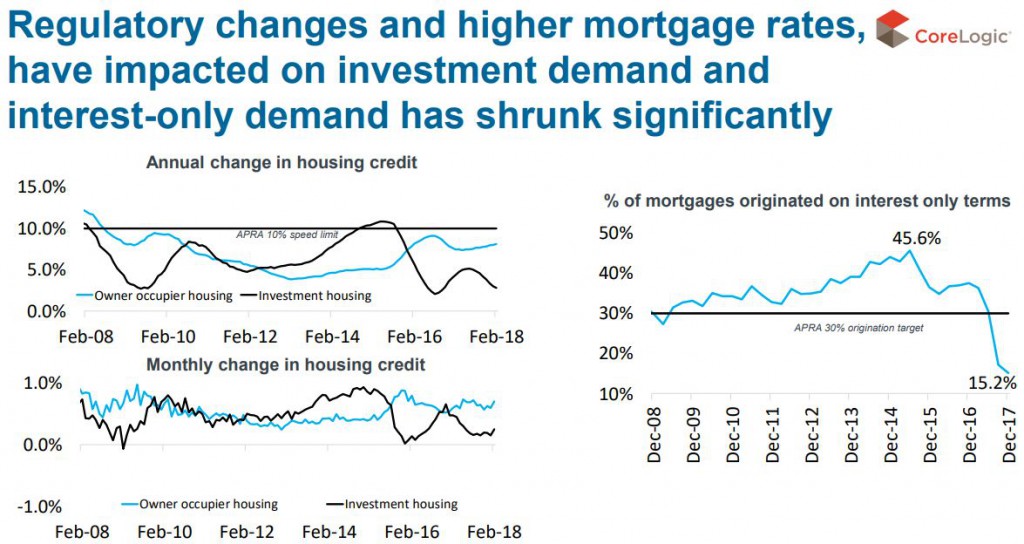 WHERE TO FROM HERE?
Overall, performance across Australia's housing market remains as diverse as ever.
Historically, periods of booming property prices have generally been followed by a period of falling prices, but there are a variety of factors that are likely to support a soft landing across Australia's housing market.
APRA and the RBA have done a good job slowing down our markets, yet keeping us in a very low interest rate environment.
And it's unlikely that official interest rates will change over the year or that APRA will interfere with further macro prudential controls.
In the absence of rising interest rates, our growing economy, jobs growth and income growth at a time of limited detached and semi-attached housing supply suggest we're unlikely to experience significant falls in home values.
We're experiencing a soft landing – and that's good news for home owners and property investors.
THE BOTTOM LINE…
Despite our low interest rate environment, Australia's property markets are very fragmented, driven by local factors including jobs growth, population growth, consumer confidence and supply and demand.
We're clearly in the next stage of the property cycle, one of moderate growth in some regions and virtually no growth in others.
The market needed to calm down – its 5 year run in Melbourne and Sydney was unsustainable and continued growth would have been dangerous possibly leading to that "bubble" that the property pessimists have been worried about.
Although house price growth has lost momentum, we are yet to see any signs of a material downturn.
On the other hand, the rental growth turnaround will be welcomed by property investors.
I've now been investing for over 40 years and every property cycle I've experienced has come to a halt because of finance or difficulty getting it.
In general, booms are stopped when the Reserve Bank (RBA) increases interest rates to slow down the economy, and in the past it's been quite effective at doing this.
Over recent years, the Australian Prudential Regulation Authority (APRA) has also attempted to put the brakes on investment lending in particular by putting investor limits on lenders creating a "Credit Squeeze."
Affordability is another a factor that comes to the fore near the end of the cycle.
And I'm not talking about first home buyers who always seem to have difficulty with affordability, but established home buyers who are looking to trade up (or down) but who find high prices and stamp duty too much of a disincentive.
Instead they choose to stay put and renovate instead of trading up.
Having said that, there's likely to be some life left in this cycle and there is more likely to be moderate price growth in some areas and stabilisation in others than a significant fall in property prices.
It's not too late to buy an investment property, but at this mature stage of the cycle careful property selection will be critical for investors as our markets are very fragmented and not all properties are will grow in value and some will make very poor long term investment choices.
WHAT CAN YOU DO TO STAY AHEAD?
As signs point to softer growth conditions for Australian property over the coming months, independent professional advice and careful consideration will be as important as ever in navigating Australia's varied market conditions.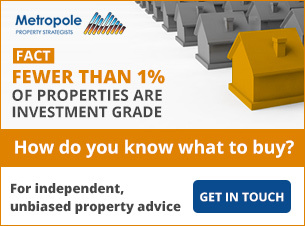 If you're looking for independent advice, no one can help you quite like the independent property investment strategists at Metropole.
Remember the multi award winning team of property investment strategists at Metropole have no properties to sell, so their advice is unbiased. Whether you are a beginner or a seasoned property investor, we would love to help you formulate an investment strategy or do a review of your existing portfolio, and help you take your property investment to the next level.
Please click here to organise a time for a chat. Or call us on 1300 20 30 30.
When you attend our offices in Melbourne, Sydney or Brisbane you will receive a free copy of my latest 2 x DVD program Building Wealth through Property Investment in the new Economy valued at $49.
Source of graphs and data: CoreLogic

Subscribe & don't miss a single episode of Michael Yardney's podcast
Hear Michael & a select panel of guest experts discuss property investment, success & money related topics. Subscribe now, whether you're on an Apple or Android handset.
Need help listening to Michael Yardney's podcast from your phone or tablet?
We have created easy to follow instructions for you whether you're on iPhone / iPad or an Android device.

Prefer to subscribe via email?
Join Michael Yardney's inner circle of daily subscribers and get into the head of Australia's best property investment advisor and a wide team of leading property researchers and commentators.
---
---