---
The latest CoreLogic Hedonic Home Value Index reveals further gains across most capital city housing markets last month, taking the current growth phase into its 52nd month.
Capital city dwelling values continued to show a strong headline rate of growth over the September quarter, with the CoreLogic Hedonic Home Value Index rising 2.9% over the past
three months.
The combined capital city index, which is heavily weighted towards the Sydney property market and Melbourne property market, recorded a 1.0% month-on-month gain, taking capital city dwelling values 41.3% higher since the growth cycle commenced in June 2012.
Growth conditions were substantially different from region-to-region.
The top performing market was Melbourne where dwelling values pushed 5.0% higher over the third calendar quarter, due largely to a strong rise in house values (+5.2%) which balanced a softer result for the unit market (+2.9%).
Canberra showed the second highest rate of growth over the quarter with values up 4.5%, followed by Sydney at 3.5%.
In contrast, the weakest housing market over the quarter was Darwin where dwelling values declined by 4.5%, to be 11.1% lower than the most recent 2014 peak in property values and 13.9% lower than the previous 2010 peak in dwelling values.
Perth dwelling values also slipped 3.2% lower over the quarter to take the cumulative decline in values to 10.4% since their December 2014 peak, and 5.2% below the previous peak in 2010.
Brisbane's property market dwelling values also slipped lower over the quarter falling by a marginal 0.3%, attributable mostly to larger declines across the unit sector.
Darwin dwelling values are now roughly equivalent to what they were seven years ago, while in Perth, dwelling values have retraced back to 2007 levels.
The combined regional markets of Australia, where the measure of value growth lags by one month, saw house values slip 1.1% lower over the three months to the end of August.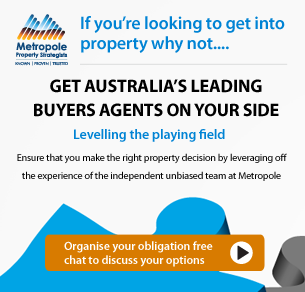 While modest declines were recorded across most of the 'rest of state' housing markets, the weakest conditions continue to be experienced in regional Western Australia, where
house values have fallen 12.4% over the past twelve months.
The weak housing market conditions across the regional areas of Western Australia were also highlighted in the recent CoreLogic Pain and Gain report, which showed one third of houses which resold over the June quarter did so at gross loss.
While the headline rate of growth remains positive across most cities, the majority of capital cities have seen their growth trend moderate compared with a year ago.
The only capital city markets where the current quarterly rate of growth was higher (compared with the September 2015 quarter) was Hobart, Canberra and Adelaide.
The quarterly pace of capital gains in Sydney peaked over the June quarter of 2015 at 7.4% and, similarly, Melbourne's quarterly rate of capital gain peaked at 7.9% over the same quarter.
Although value growth in Sydney and Melbourne is not as strong as it was at its peak, growth continues to be supported by high auction clearance rates which are now at their strongest levels since the June 2015 quarter.
In Sydney, clearance rates remained above 80% throughout September, while Melbourne clearance rates have consistently been above 75%, albeit on substantially lower volumes than a year ago.
The top three auction markets for spring activity have been: Inner Melbourne (780 auctions over the four weeks of September with a clearance rate of 75%), Melbourne's Inner South (560 auctions with a clearance rate of 82%) and North Sydney/Hornsby (545 auctions with a clearance rate of 85%).
The most successful auction markets have been Sydney's Eastern Suburbs where 89% of auctions were successful during September, Melbourne's Mornington Peninsula (88% of auctions cleared) and Sydney's Ryde (87% of auctions cleared).
The housing market has clearly been a substantial source of wealth creation for many Australians, particularly for home owners in Sydney and Melbourne.
Since the end of 2008, Sydney dwelling values increased by almost 95% and Melbourne dwelling values are up 80%.
Canberra is the only other housing market where the cumulative capital gain has been greater than 20% post GFC.
While we've seen values remain relatively strong, in contrast, rental yields have been in the doldrums due to the fact that residential property values are rising at a faster rate than weekly rents.
The average gross rental yield across the combined capital city dwelling market has held firm at 3.3% over the month, which is at an historic low.
By a large margin, the lowest yields are now in Sydney and Melbourne where value growth has been the most extreme and caused yields to compress.
The typical gross yield on a Sydney and Melbourne house is now 2.8%, while the gross yield profile for a Sydney unit is the lowest of any capital city, averaging 3.9%.
CoreLogic estimates show settled transaction numbers have levelled over the most recent three months, however, at just under 110,000 settled transactions, sale numbers are down 5.3% compared with the June quarter and are 15.0% lower than the September quarter last year.
At face value, the lower transaction numbers suggest a slowdown in housing demand, however the reasons for fewer dwelling sales are likely to differ from region-to-region.
In markets such as Sydney and Melbourne where dwelling values are still showing strong growth despite lower volumes, lower transaction numbers are partially due to low advertised stock levels.
There are fewer than 20,000 dwellings currently being advertised for sale across Sydney, which is less than half the number of homes that were listed for sale five years ago.
Reduced stock levels create urgency in the market, adding to the upwards pressure on dwelling values.
Conversely, in markets like Perth and Darwin, where dwelling values have been falling consistently, the slowdown in transaction numbers is related to demand, which is evidenced by the higher number of homes available for sale, as well as the sharp slowdown in migration rates.
With advertised stock levels close to record highs in Perth and Darwin, buyers now have a lot more choice when selecting a property and can negotiate hard on price.
Perth and Darwin have consistently been recording the highest vendor discounting rates at just over 8% on average, as well as the longest average selling time at 75 and 84 days on average.
As the spring selling season progresses, CoreLogic is now seeing a rise in newly advertised listing numbers, however, there are fewer newly advertised properties entering the market compared with a year ago across the combined capital cities.
The weaker new listing trend is mostly attributable to the Sydney market, where newly advertised listings are 18% lower than the same time last year.
Interestingly, real estate agent activity across CoreLogic platforms, as measured by the CoreLogic listings index, has been tracking higher than a year ago, despite the lower amount of fresh stock being added to the market.
Increased levels of agent activity translating into fewer new listings indicates a heighted level of competition amongst real estate agents for listings.
Sellers may also be nervous about selling in a strong market, especially with the consequential challenges of buying well in that same market.
Another factor affecting transaction counts is the level of undercounting due to the record-high number of off-the-plan sales yet to reach settlement.
As off-the-plan units move through their settlement phase, transaction numbers will revise higher.
Recent data from the NSW Office of State Revenue showed that off-the-plan dwelling sales comprised a record high 17.3% of all residential stamp duty transactions across the st
ate in August 2016.
Considering off-the-plan buyers can pay stamp duty within 12 months of purchase, it's likely that these sales will comprise an even larger proportion of the market now.
Other factors such as tighter lending conditions, affordability constraints and, potentially some degree of buyer and vendor exhaustion after such a long growth cycle are also contributing to less turnover and fewer new properties being advertised for sale across the market.
Despite the low mortgage rate environment, high transaction costs may also be a disincentive for transacting in the housing market.
Due to bracket creep and higher dwelling values, we've also seen stamp duty dollar value payments rise substantially.
In addition, percentage-based expenses such as agency commission fees for vendors have moved higher as the value of housing rises.
It is likely that an increasing number of home owners are weighing up the pros and cons of the costs associated with selling and buying, or, staying where they are.
It seems an increasing number, particularly in Sydney, are choosing the latter.
Clearly, many factors are at play across Australia's housing market.
In fact, there isn't just 'one' single housing market nationally, there are a multitude where conditions vary substantially by way of geography, housing type, and price point.
SUBSCRIBE & DON'T MISS A SINGLE EPISODE OF MICHAEL YARDNEY'S PODCAST
Hear Michael & a select panel of guest experts discuss property investment, success & money related topics. Subscribe now, whether you're on an Apple or Android handset.
PREFER TO SUBSCRIBE VIA EMAIL?
Join Michael Yardney's inner circle of daily subscribers and get into the head of Australia's best property investment advisor and a wide team of leading property researchers and commentators.
---
---