---
It has been another strong week for auction results, with a preliminary auction clearance rate of 77.9 per cent.
There were 2,405 auctions held across the combined capital cities. Auction volumes still remain below levels of last year.
The clearance rate has remained above 70 per cent since the last week in July.
Last week, the final auction clearance rate was recorded at 76.4 per cent with 2,290 residential properties taken to auction.
At the same time last year, auction volumes were higher, with 2,858 capital city auctions held, 67.4 per cent were successful.
Sydney's clearance rate continues to be nation leading, however the number of auctions held is still lower that at the same time last year.
Across the Melbourne property market, this week's preliminary clearance rate was recorded at 78.5 per cent, similar to 78.4 per cent last week and remaining above the clearance rate for the city one year ago (72.7 per cent).
00
This week, Melbourne was host to 1,179 auctions, higher than the 1,114 held last week, but down from a year ago when there were 1,398 Melbourne auctions held over the week.
Of the 9 individual Melbourne sub-regions, this week the strongest performer, in terms of clearance rate was the Outer East region.
So far, CoreLogic has collected 62 results for the region and the preliminary result shows 87.1 per cent of these auctions were successful.
Sydney's preliminary auction clearance rate was 83.3 per cent this week, the 26 week in a row where the Sydney housing market has recorded a result above 70 per cent.
Last week, Sydney's clearance rate was 79.8 per cent, while one year ago results were much lower; they show that 63.7 per cent of Sydney homes taken to auction were successful.
In terms of the number of auctions across the city, this week volumes were higher, to 881 from 816 last week.
One year ago 1,105 Sydney homes were taken to auction over the week.
The Eastern Suburbs sub-region of Sydney has shown the strongest performance so far this week, with 97.1 per cent of the 69 reported results selling.
Brisbane's property market preliminary clearance rate this week was 52.2 per cent, down from 53.5 per cent last week.
There were 148 Brisbane auctions this week, compared to 157 last week.
The Gold Coast was host to 47 auctions this week.
Based on the results reported to CoreLogic so far, 52.2 per cent have been sold.
A total of 82 Adelaide homes were auctioned this week and the preliminary auction clearance rate of 67.9 per cent is lower than the 75.3 per cent from the previous week across 98 auctions.
One year ago, Adelaide's clearance rate was comparable at 67.5 per cent, there were more auctions (93).
Perth's clearance rate of 50.0 per cent across 33 auctions is up from the previous week, when 31 auctions were held and a clearance rate of 28.6 per cent was recorded.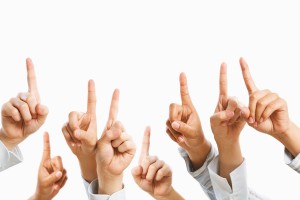 Over the same week last year, the clearance rate was a lower 46.2 per cent, and 16 auctions were held.
In Canberra, 74 auctions were held this week, and of the 62 reported results, 83.9 per cent were successful.
Last week, 65 auctions were held and the clearance rate was 85.0 per cent, the highest Canberra has recorded for 2016.
This time last year, results were lower with 86 auctions held and a clearance rate of 68.0 per cent.
Of the 2 Tasmanian auction results reported so far this week, 1 sale has been recorded.
SUBSCRIBE & DON'T MISS A SINGLE EPISODE OF MICHAEL YARDNEY'S PODCAST
Hear Michael & a select panel of guest experts discuss property investment, success & money related topics. Subscribe now, whether you're on an Apple or Android handset.
PREFER TO SUBSCRIBE VIA EMAIL?
Join Michael Yardney's inner circle of daily subscribers and get into the head of Australia's best property investment advisor and a wide team of leading property researchers and commentators.
---
---