Melbourne's spring auction market commenced on high at the weekend with a strong clearance rate recorded of 79.4 percent. This was the highest weekend rate reported this year and the highest since the pre-Grand Final super Saturday of September 21
st
last year.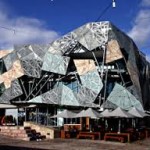 This weekend's clearance rate built on last weekend's 77.7 percent result and was well ahead of 76.6 percent recorded over the same weekend last year
The Melbourne auction market continues to strengthen with the current four weekend average at 77.0 percent compared to the previous four weekend result of 73.9 percent.
Higher clearance rates over the past month have been achieved despite the usual rise of listings over late winter and into spring.
Although the 715 auctions scheduled last weekend was lower than the previous weekend's 770 auctions it was well ahead of the 422 auctions conducted over the same weekend last year which was distracted by the federal election
Although the headline rate indicates a strengthening Melbourne market, a closer look at the regional data indicates that Melbourne's eastern suburbs remain the driving force behind market energy -as they largely have been over the past 18 months.
[sam id=51 codes='true']
The inner east not only reported the most number of sales at the weekend with 99, but also the highest clearance rate with an exceptional 89.2 percent result.
Unsurprisingly next best was the outer east with a strong clearance rate of 85.2 percent with 69 reported sales followed by the inner city with 79.3 percent, the north east 79.2 percent, the north 77.3 percent and the inner south with a clearance rate at the weekend of 74.7 percent.
Notable sales in the inner east reported at the weekend included a 5 bedroom home at 66 Alexandra Avenue Canterbury sold for $3,020,000 by Marshall White, a 4 bedroom home at 1b Lingwell Road Hawthorn East sold by Noel Jones for $2,610,000, another 4 bedroom home at 24 Kingsley Street Camberwell sold for $2,380,000 by Jellis Craig and a 3 bedroom home at 86 Sackville Street Kew sold for $2,300,000 by RT Edgar.
The most expensive property reported sold at auction at the weekend was a 7 bedroom home at 511 Belgrave-Hallam Road Lysterfield sold for $3,400,000 by Barry Plant.
The most affordable property reported sold at the weekend was a 3 bedroom home at 4 Lawson Road Melton South sold for $140,000 by PRD Nationwide Melton.
Low interest rates have been a key driver of housing market activity over the past year. The Reserve Bank met last week and although economic indicators remain mixed the Bank left rates on hold for the 13th consecutive month – the longest steady sequence since 2003.
Although rates are set to remain on hold over the near-term, a weakening economy – particularly rising unemployment – together with a stubbornly high dollar will continue to put a downward bias on potential interest rate outcomes.
Results at http://www.homepriceguide.com.au/