RPData has released their quarterly Australian property market and economic review earlier this week.
Today is the final part in our four-part series so read on to sum it all up.
Banks show a clear preference for mortgage lending
As at June 2014, the total value of outstanding credit to Australian authorised deposit-taking institutions (ADIs) was $2.273 trillion.
Looking at the break-down of where this credit is outstanding shows that most is in the form of mortgages.
With $1.375 trillion outstanding for mortgages, mortgages account for 60.5% of outstanding credit compared to $759.1 million (33.3%) to business and $141.7 million (6.2%) for other personal loans.
Australian ADIs have a clear preference for mortgage lending over personal and business lending.
In fact, housing has consistently accounted for more than half of all outstanding credit to ADIs since April 2003.
The low arrears rates over recent years has resulted in this preference by ADIs with business and personal lending significantly more risky than mortgage lending over recent years.
Confidence has fallen sharply following the Federal Budget but is now slowly rebounding
According to Westpac and the Melbourne Institute, the index of consumer sentiment was recorded at 98.5 points in August 2014.
A reading below 100 points indicates that respondents are more pessimistic than optimistic.
The index of consumer sentiment has been trending lower since late 2013.
Sentiment has been more pessimistic than optimistic for six consecutive months.
Although sentiment is more negative than positive, it has increased over the past three months and is slowly retracing its recent slump.
Retail trade increases by 5.5% over the 2013/14 financial year
Over the 12 months to June 2014, retail trade has increased by 5.5%.
The rate of growth in retail trade has been moderating over the year, with trade rising by just 0.3% over the June 2014 quarter.
Retail trade has increased over the year in each state and territory except for the Australian Capital Territory where it is -2.3% lower.
Cafes, restaurants and take-away food services have seen the greatest increase in trade over the year, up 9.6%.
Retailers are clearly benefitting from the pick-up in home values with household goods retailing up 7.3% over the year.
Department store retailing was the only category lower over the year, down -3.2%.
With the quarterly change in retail trade reaching a most recent peak of 2.7% over the three months to January 2014, it is reasonable to expect that more recent readings indicate softer growth in retail trade over the coming months.

Where to from here
The national housing market has generally responded positively to the stimulus of low interest rates.
The number of homes transacting has risen over the past two years and subsequently the value of Australian dwellings have also risen.
The number of sales and the value of homes have increased across each of the capital city housing markets however, there has been some divergence in these results.
[sam id=51 codes='true']
Since home values have begun to rise, Sydney, Melbourne, Perth and Darwin have recorded more substantial value increases than those in the remaining cities.
In fact, in Brisbane, Adelaide, Hobart and Canberra the cumulative increase in values has been less than 9% across each city.
Over the past 12 months, Sydney and Melbourne have recorded the greatest overall increases in home values, up 14.8% and 11.0% respectively.
The next greatest value rise was recorded in Brisbane at a comparatively modest 6.9% With sales and values trending higher this is a positive development for those who already own a home however, for people that are yet to enter the housing market, higher prices make it more difficult to save a deposit for their first home.
Unfortunately, the fact that so few homes are built by the public sector means that the private sector generally needs to see an increase in sales activity and some associated increase in home values to make it financially viable to develop new housing.
As a result, we are seeing extremely low levels of purchasing activity by first home buyers, despite the fact that mortgage rates are at historically low levels.
With volumes and values rising we have seen a big upswing in dwelling approvals and construction over the year. Over the 12 months to June 2014 there were 193,667 houses and units approved for construction which was the greatest annual number since the 12 months to October 1994.
This is resulting in a much needed improvement in housing supply, particularly within capital cities where the supply deficiency is often greatest.
Although approvals are rising we are seeing record high levels of unit approvals which are less likely to be commenced and ultimately constructed compared to houses.
Given this it will be interesting to see just how many of these units being approved for construction are ultimately completed.
With values rising by the greatest amount in Sydney and Melbourne we have also seen a pick-up in activity in these areas (and others) by the investor segment of the market.
The proportion of total housing finance commitments to investors, at a national level, is at its highest level since late 2003.
This highlights a strong surge in investment activity and when you consider low interest rates and quite high value growth in Sydney and Melbourne, the housing market is undoubtedly an attractive option particularly when you borrow with the equity in your home.
This heightened level of investment activity isn't without risks. Housing is typically viewed as a longterm asset class, if investors are entering the market chasing short-term capital gains there is the risk of these investors trying to exit just as quickly once those gains are no longer there.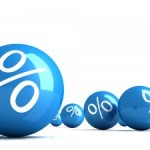 Of course, housing is not a liquid asset and most investors are targeting similar properties (new inner-city units). If many looked to exit at the same point in the future it could have a significant impact on values across this segment of the market.
Many home owners are taking advantage of the low mortgage rate environment to shift into a superior home. With first home buyers relatively inactive we are seeing a high level of activity by subsequent buyers in the market.
The risk here is servicing a mortgage when it sits at a record low rate may not be an issue however, if someone loses their job or as interest rates rise in the future, servicing that mortgage can become much more difficult.
Although lending has risen over the past year, the number of owner occupier housing finance commitments is still below levels recorded in 2009 and well below levels recorded prior to the financial crisis.
We have also seen a sharp slowdown in the growth in owner occupier finance commitment which suggests demand may be close to its peak level.
With the Reserve Bank consistently stating that interest rates are likely to remain at their current low settings for the foreseeable future, we expect values will continue to increase.
Although values are expected to rise further it is likely to occur at a more moderate pace. This has been an ongoing trend with quarterly value growth peaking at 4.0% over the three months to August 2013 and growth recorded at a more moderate 1.1% over the most recent three months.
In Sydney and Melbourne in particular the much higher rate of value growth is likely to moderate further. The differential in housing costs between these cities and other capitals has expanded significantly and buyers at the more affordable end of the market are being priced out of ownership.
These factors, as well as very low rental yields, are likely to be the primary barriers to higher housing demand in these locations.
Overall, home values are expected to continue to rise at a more moderate pace, driven higher by home owners upgrading into more expensive homes and investors looking to target capital growth.
It seems unlikely that the low level of activity by first home buyers will reverse any time soon despite low mortgage rates.
Of course, if first time buyers are at such a low level when mortgage rates are at record lows it seems unlikely that this cohort will increase their participation in the housing market significantly if/when interest rates rise.
Given this there is likely to be growing rental demand however, rental growth looks likely to remain quite moderate.
This is due to many of the new unit development within inner city areas containing investment grade stock which has been purchased by investors that are currently so active in the market.
The high level of new construction should limit the level of rental growth which is already well below five year average levels. Based on these conditions it is imperative that mortgage lenders remain prudent and maintain their lending standards.
From a buyer's perspective they must consider that mortgage rates are at historic low levels and over the life of a mortgage they are likely to vary.
As such they need to factor in a buffer and ensure that they can repay the mortgage once mortgage rates eventually move higher.
Investors in particular should tread carefully, we are already more than two years into this growth phase and the level of growth is moderating.
Although returns are currently strong, yields are low and capital gains are at the mature end of the growth cycle. Housing is not a liquid asset that is easy or cheap to dispose of once conditions change.
If your missed yesterday's Spring 2014 Economic Overview – click here.

Subscribe & don't miss a single episode of michael yardney's podcast
Hear Michael & a select panel of guest experts discuss property investment, success & money related topics. Subscribe now, whether you're on an Apple or Android handset.
Need help listening to michael yardney's podcast from your phone or tablet?
We have created easy to follow instructions for you whether you're on iPhone / iPad or an Android device.

Prefer to subscribe via email?
Join Michael Yardney's inner circle of daily subscribers and get into the head of Australia's best property investment advisor and a wide team of leading property researchers and commentators.
---
---