Talk is cheap
Inflation was weak again in the June quarter according to the ABS Consumer Price Index, with communication and transport prices particularly soft over the year to June.
Non-tradables inflation, generally reflective of domestic price pressures, declined to just 1.6 per cent over the year to June, while tradables inflation fell back to zero.
The headline print of 0.4 per cent in original terms took annual inflation down to just 1.0 per cent, the weakest result since 1999.
As correctly anticipated by Westpac, housing price inflation – largely construction costs and rents – was soft at just 0.4 per cent in the June quarter, and up 1.3 per cent over the year.
Annual rental price growth declined to its lowest level since 1994, which is pretty much what one would expect following the surge in investor activity and construction.
As the log run chart shows, there have been a couple of occasions when investors were spooked out of the market and investor lending correspondingly crashed (firstly when negative gearing rules were temporarily quarantined in 1985, and secondly during the financial crisis, before fiscal stimulus quickly righted the ship).
Correspondingly rents soared on both occasions.
I'll take a look at the rental figures in more detail tomorrow.
Summarily rents are at record highs in most cities, but have declined sharply in Perth and Darwin, and moderately in Canberra.
Soft core
The Reserve Bank will be most interested in the core inflation figures (the trimmed mean and weighted median) which strip out volatility.
In the June quarter, trimmed mean inflation was 0.5 per cent for an annual result of 1.7 per cent, while the weighted median was 0.4 per cent, for an annual result of just 1.3 per cent.
Since these annual figures are both well below the 2 to 3 per cent annual range, economists think that it's a dead cert that the cash rate will be cut next week to a record low of 1.50 per cent.
Counter-points?
That's the base case, sure enough, but are there any reasons that might give the central bank pause?
Ummm, maybe.
Firstly, the unrounded core figures were at least a bit less limp this time around than last quarter, at 0.51 per cent and 0.41 per cent respectively, while the seasonally adjusted "all groups CPI" result was 0.55 per cent. So there is some inflation, even if it is still soft.
I mention this in part because every quarter someone will troll me (hi Trolls!) about Australia being in the "grip of deflation".
Ah, yeah…but nah.
As a minor point of interest, thanks to the power of compounding consumer prices are about 29 times higher than they were at the beginning of the data series.
A second consideration for the Reserve Bank is that, two of the main house price indexes are now suggesting a surge in house prices.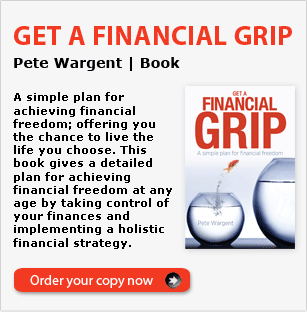 Residex released its June figures yesterday, which showed strong quarterly house price gains in Sydney (+2.9 per cent), Brisbane (+3 per cent), and Melbourne (+2.4 per cent), with Sydney's median house price rising by +8 per cent over the year to $1,073,000.
In Brisbane the median house price is up +6 per cent over the year to June at $509,000.
Meanwhile Sydney unit prices jumped by +2 per cent in the month of June alone to a record high of $704,000.
Since I have some mortgage debt I'd intuitively be happy to see rates fall to record lows, of course, but not sure that I'd be slashing interest rates into rising house prices and a Sydney median of above $1.07 million.
Yeah, I know, it's not a house price targeting central bank, got it…
Cut and dried
The weakest inflation result in 17 years should ensure that interest rates fall again.
On housing, the Reserve Bank's own Minutes make reference to a slowing in total lending with housing credit growth softening, as well as the considerable amount of dwelling construction yet to be completed.
Admittedly, therefore, overall this implies a looming rate cut.
Throw in weaker business lending, commodity earnings, and wages growth, and the case becomes more compelling again.
One might just pitch in that record low interest rates could add to even more high-rise apartments being constructed, but the lowest rates on record are bound to come hand in hand with some market distortions.

Subscribe & don't miss a single episode of Michael Yardney's podcast
Hear Michael & a select panel of guest experts discuss property investment, success & money related topics. Subscribe now, whether you're on an Apple or Android handset.
Need help listening to Michael Yardney's podcast from your phone or tablet?
We have created easy to follow instructions for you whether you're on iPhone / iPad or an Android device.

Prefer to subscribe via email?
Join Michael Yardney's inner circle of daily subscribers and get into the head of Australia's best property investment advisor and a wide team of leading property researchers and commentators.
---
---