---
There are more property investment articles, commentaries and analyst reports on the Web every week than anyone could read in a month. Each Saturday morning I like to share some of the interesting ones I've read during the week.
Enjoy your weekend….and please forward to your friends by clicking a social link buttons on the left.
John McGrath's seven point investment strategy
Property Observer reported real estate expert John McGrath revealed his property investment strategy at the recent Property Millionaires Tour. It was:
1. Have a plan and be disciplined in your approach

2. Research, research, research

3. Adopt a capital growth strategy

"I recommend you focus more on capital growth. The yield is important, it needs to pay the mortgage but for me the capital growth is where you're going to get the best bang for buck."

4. Location, position, aspect

"It's not only location but position and aspect. It's very important. North-facing, light, best street best side of the best street is really what we need to be focussing on."

5. Don't focus on bargains – they rarely have a future

"I get scared when a friend calls up and says 'I bought this great bargain today'. I say 'my god where is it'. I'd much rather you said 'I went to an auction and I bid against 12 other people and I paid a little bit more than I thought I might have to but I bought a great home in a great street.'

6. Utilise the power of leverage but never overstretch

7. Buy hold and keep buying
Which property should I buy?| Is a property crash pending? | How different generations look at wealth | Undervalued suburbs
Another great Real Estate Talk show produced by Kevin Turner. If you don't already subscribe to this excellent weekly Internet based radio show.
Details of this week's show:
Mark Armstrong outlines what to ask first plan and looks at the differences between residential and commercial property investment
Michael Matusik details his reasons for being bullish about the negative outlook for east coast residential property
Hear Michael Yardney's belief that there are quantifiable differences between how the various generations look at wealth, debt and money.
Shannon Davis gives us his best picks for where you might be able to land an undervalued property.
You should definitely subscribe to this weekly audio program. Click Here It's free and you can listen on the go on your smartphone, iPad etc.
Sydney Property prices to rise 15-20% in 2014 – Louis Christopher
The housing market recovery is set to accelerate in 2014 led by Sydney, which will record a housing boom, with prices in that city now expected to rise between 15-20% according to Louis Christopher of SQM Research
SQM Research predicts significant price rises for Sydney of between 15-20% with the weighted average capital city gain in 2013 to be between 7% – 11%. The forecast takes into account an interest rate rise sometime between mid to late 2014.
Christopher says:
Sydney though is turning into a beast unto itself. We have a strong conviction that the ABS will record 15-20% house price rises next year for that city. Such a rise will create a large dilemma for the RBA, especially if the national economy is still running below average growth.
Why is the media telling us we have the world's most unaffordable housing? Terry Ryder
Veteran property columnist Terry Ryder has a go at irresponsible reporting in the media about the state of our housing affordability in his Property Observer column. He says:

[sam id=38 codes='true']Housing costs have not risen in Australia since 1995. The Australian Bureau of Statistics says the percentage of gross household income spent on housing, both for those with mortgages and those renting, is the same today as it was 28 years ago. We're still spending about one-fifth of household gross income on accommodation costs.

That's an extraordinary revelation for anyone who absorbs and believes newspaper headlines. It's reasonable to ask: Why are we being told we have an affordability crisis? Why is the media telling us we have the world's most unaffordable housing?

The short answer is that, in the context of the nation's metropolitan newspapers, journalism is on life support. Newspapers are no longer reliable sources of information. They are, too often, vehicles to push the political and commercial views of their owners.
He explains:
We're told regularly that prices have risen unreasonably and that housing is beyond the reach of first-home buyers.

The ABS data shows how wrong that notion is. So, too, does the latest affordability index from the Commonwealth Bank and the Housing Industry Association.

The index shows we have had ten consecutive quarters of improving affordability. Over the past 2-3 years, until the recent recovery, we have had falling prices in our major cities. This coupled with steadily rising incomes and sharply falling interest rates, means that affordability is the best it's been any time in the past five years.
An Open Letter to Everyone Under Age 30
In a great article in Motley Fool Morgan Housel explains that one of the greatest assets the younger generations have is time. He asks:
How can so many Americans be so poor if accumulating a lot of money over time is as simple as saving a few dollars a day?

Because most people don't take advantage of what you Millennials have in spades: Time.

You have time on your side. Decades in front of you to save and invest. It's the biggest financial asset you own today, and you're probably not even aware of it. The single best thing you can do for your finances is to realize how valuable it is.

I know you, Millennials. When you think about building money for retirement, you focus on earning more money later in your career. And why not? You'll likely earn far more in your 40s and 50s than in your 20s and 30s. Waiting until you have a nice fat paycheck before you save money makes sense, right?

Wrong.

…. From the time you are in your 20s and 30s until your 60s, your weekly wages might double. But money saved in your 20s and 30s could very realistically grow tenfold by the time you reach your 60s.

Saving a little bit of money when you are young can be a more efficient way to build wealth than saving a lot when you're older.
He concludes by saying:
Don't overlook the incredible asset you have in time.

Time allows the market to do the heavy-lifting wealth-building for you.

Take advantage of that any way you can. $20 a month. $100 a month. Whatever. Any small amount you save now will likely be more important to your long-term wealth than much larger amounts saved when you're older and earning more money.

This might sound basic and boring, but in 40 years, you will not care what the 200-day moving average is, or how many basis points Treasury yields rose this month, or the short-term forecast of another well-dressed analyst with a charming British accent. I promise. What will matter is whether or not you saved money and invested it for the long haul.
Weekend motivational video
Watch as the camera tracks an act of kindness as it's passed from one individual to the next and manages to boomerang back to the person who set it into motion.
Blogs you may have missed this week:
If you didn't have a chance to read my daily blog, here's a list of the blogs you missed this week:
10 Simple but Proven Ways To Be Happier Today
Charlie Munger's best quotes of all time
The latest property video from Kevin Turner | 18th September
This week's property market trends | RPData
Property development guide part 18 – Making your money!
A 3 minute update on Australia's miracle economy – Pete Wargent
………………………………………………………….
Take your property investing to a whole new level by joining me in October at my…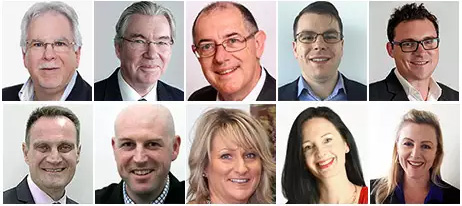 What's it all about? Click here and find out more.
Maybe now it's time you stepped up and played in the big league by getting started in property renovations or development.
This is the course where other "experts" who are now teaching got their education. Click here find out more and reserve your place

Michael Yardney
………………………………………………………….
[post_ender]
SUBSCRIBE & DON'T MISS A SINGLE EPISODE OF MICHAEL YARDNEY'S PODCAST
Hear Michael & a select panel of guest experts discuss property investment, success & money related topics. Subscribe now, whether you're on an Apple or Android handset.
PREFER TO SUBSCRIBE VIA EMAIL?
Join Michael Yardney's inner circle of daily subscribers and get into the head of Australia's best property investment advisor and a wide team of leading property researchers and commentators.
---
---