There are more property investment articles, commentaries and analyst reports on the Web every week than anyone could read in a month. Each Saturday morning I like to share some of the interesting ones I've read during the week.
Enjoy your weekend…and please forward to your friends by clicking a social link buttons on the left.
Investors warned not to follow the herd
If you've been following my blogs you'd know that I believe the best type of investment property is one that attracts owner occupiers (the people who push up the value of my property) and I avoid investor driven markets that are more cyclical.
Similarly Dr Andrew Wilson, senior economist at Australian Property Monitors warns there's a burgeoning investor industry growing off the back of the current flight to bricks and mortar by investors, and buyers need to be wary of rushing into so-called "hotspots".
"Is there really such a thing as a hotspot?" he asks. "Or is the hotspot just a place where investors get their fingers burnt?"
Wilson says mining towns, such as Gladstone in Queensland, are stark examples of how markets can become overheated and inflate when there is a rush of investor funds.
In assessing whether an area offers good investment prospects, purchasers should gain an understanding of the demographics of an area, research recent vacancy rates and price movements, learn about future developments planned for the location and, most importantly, know the local economy.

"If the local economy is underperforming or if it is exposed to say, just one element, like a mine or a large agricultural resource or a … manufacturing entity that drives most of the economic output, then … you can be exposed to a downturn quite quickly," Wilson says.

"That's why larger markets with a more diverse economic profile offer the best type of … investment."
Wilson also warns that the housing market is not the place for short-term capital gains.
"People have built themselves very solid portfolios, which do become secure nest eggs, by taking that medium to longer term view, by building that equity in solid stable markets, like in capital city markets."
And he concludes:
One thing is for sure, a market that heats up must cool down at some stage. "My gut feel is that next year we're going to see a downturn in the economy and that will take a little bit of the heat out of the market,"
How many properties do investors really own? | Renovation Tips |Undervalued Sydney suburbs Where have all the first home buyers gone? | Risks of being a company director
Another great Real Estate Talk show produced by Kevin Turner. If you don't already subscribe to this excellent weekly Internet based radio show.
Details of this week's show:
Rob Balanda will give us the pros and cons of being a company director
Cherie Barber – joins us to details what skills you need to be a successful renovator
Michael Yardney makes a prediction about the property market of the future
Michael Matusik explains why not many people in Australia own an investment property
You should definitely subscribe to this weekly audio program. Click Here It's free and you can listen on the go on your smartphone, iPad etc.
The Sydney property boom has some way to run yet: Pete Wargent
In his Escape the Rate Race Blog regular Property Update contributor Pete Wargent argues against David Collyer from Prosper Australia advising youngsters to shun buying property and instead direct money into a savings account.
He says:
There's nothing wrong with issuing financial advice based on a robust forecasting model or a proven track record, but advice shouldn't be issued based on what was basically just a guess of prices falling by 20%. A "courageous" call is one way to describe it; "completely wrong" would be another.

Suffice to say that I remain convinced that you can get better returns on your capital than in a savings account with the official cash rate at just 2.50% and likely heading to 2.25% before Xmas, whether via property or from a well-diversified portfolio of profit-making and dividend-paying shares.[sam id=38 codes='true']

As for the "inevitable" housing correction, David is, of course, absolutely right – property prices will always move in cycles and a downturn will definitely come. This is always and everywhere the case. The timing of the next correction, however, is far from certain. It could yet be 2-3 years away by which time the market may have moved on significantly.

In my opinion, Sydney's property prices, which are already up by well over 10% since the early part of 2012 with gains now accelerating over the last 8 weeks according to RP Data, will probably continue to add strong gains over the coming months and in all likelihood well beyond.

I'm not in the business of weather forecasting, but it would be no surprise at all to me to see this cycle recording price gains in Sydney of in excess of 20%.

Don't forget that the Reserve Bank is actually looking for property market prices to go up; heck, the Board is barely even pretending otherwise.

The Sydney property boom has some way to run yet.
How investors really get screwed in mining towns
It's no secret that mining towns are risky, but not for many of the reasons investors commonly think according to Patrick Cornwell in Your Investment Property where he reveals eight real dangers:
8. Changing rental yields
Rental rates are known to fluctuate downward also if vacancies dramatically increase due to a mine closure or staff cut backs. When a mine is in the expansion or development phase you usually have the peak number of people employed/contracted, so these numbers will fall away as the mine becomes fully operational.

7. Corporate/company leases
There is often a high turnover of people in the property. This causes excessive wear and tear and there is no individual responsibility – unless an actual individual name is on the lease.

Air conditioners get left running 24/7 so they have a high maintenance and replacement rate. Gardens and lawns are neglected, as are swimming pools.

6. Buying at the wrong end of a cycle
The timing of entry and the phase of the mine life cycle are very important to get right and not many investors know how to do it.

5. Buying at the wrong phase of mine development
This often equates to a contraction in the local property market once extraction of the dirt begins, unless there are other projects in the pipeline.

4. Type of mining involved
The current demand and more importantly the forecast future demand for the mineral or gas will have a big bearing on the future health of the local economy and property market. There needs to be clear indication of long term demand and profitability for the product coming out of the ground.

The regions that are currently benefitting the most from the demand for resources are associated with iron ore, coal and natural gas, with the Pilbara in WA leading the way followed by North Queensland then the Northern Territory, with SA showing latent potential.

3. Not enough mines in the town
This is significant for building momentum in the local property market and long term tenure. The impact of a mine closer or workforce reduction on a 'one mine town' can be devastating to the local community. An example of this is the impact on Hopetoun in WA after BHP's Ravensthorpe mine closure in 2009.

2. Not enough infrastructure spending
Good investment destinations will have a diversity of industry and not be supported by just mining, and will have future projects in the pipeline.

1. Life span of the mine and the outlook for the relevant mining sector
The lifespan of the project is determined by the size and quality of the resource deposits, as well as the long term demand and profitability of the resource. You would want to know the forecast lifespan of the mines in the area you are targeting.

Presently, Australia's resource industry is in the grip of an Asian lead economic expansion, with China being the dominant force with their near insatiable demand for the raw materials for making steel. Coupled with this are more recent developments for the supply and export of natural gas and coal seam gas.

When conducting risk analysis in a given mining area we need to be concerned with questions such as the long term mineral price forecast, the long term demand forecast and what is in the pipeline.
5 Top regrets of the dying
According to an article in The Guardian Bronnie Ware an Australian a palliative nurse recorded the most common regrets of the dying in a blog called Inspiration and Chai.
Here are the top five regrets of the dying, as witnessed by Ware:
I wish I'd had the courage to live a life true to myself, not the life others expected of me.
I wish I hadn't worked so hard.
I wish I'd had the courage to express my feelings.
I wish I had stayed in touch with my friends.
I wish that I had let myself be happier.
What's your greatest regret so far, and what will you set out to achieve or change before you die?
Weekend fun video
Supernatural pickpocketing skills!! Awesome to watch! Enjoy

Blogs you may have missed this week:
If you didn't have a chance to read my daily blog, here's a list of the blogs you missed this week:
[VIDEO] Australian Housing Market Update – September 2013 – RP Data
Consumer sentiment is up and that's got to be good for property
When will interest rates rise again?- Pete Wargent
The latest property video from Kevin Turner | 4th September
Different Finance Strategies when Property is in Growth stage vs Decline Stage. – Ed Chan
The number of houses for sale creeps up slowly again – Louis Christopher
………………………………………………………….
If you're already an experienced property investor or you want to "fast track" your success…
Here's your chance to invest 3 powerful days and learn renovation and development strategies that experienced property experts are using around Australia to "manufacture" capital growth and generate strong rental returns, so that they can win in today's challenging property markets.
Take your property investing to a whole new level by joining me in October at my…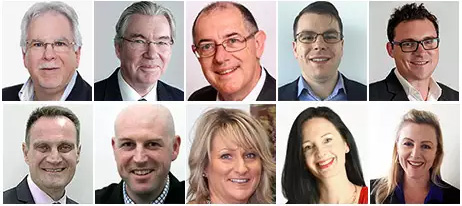 What's it all about? Click here and find out more.
Maybe now it's time you stepped up and played in the big league by getting started in property renovations or development.
This is the course where other "experts" who are now teaching got their education. Click here find out more and reserve your place

Michael Yardney
………………………………………………………….

SUBSCRIBE & DON'T MISS A SINGLE EPISODE OF MICHAEL YARDNEY'S PODCAST
Hear Michael & a select panel of guest experts discuss property investment, success & money related topics. Subscribe now, whether you're on an Apple or Android handset.
NEED HELP LISTENING TO MICHAEL YARDNEY'S PODCAST FROM YOUR PHONE OR TABLET?
We have created easy to follow instructions for you whether you're on iPhone / iPad or an Android device.

PREFER TO SUBSCRIBE VIA EMAIL?
Join Michael Yardney's inner circle of daily subscribers and get into the head of Australia's best property investment advisor and a wide team of leading property researchers and commentators.
---
---