There are more interesting articles, commentaries and analyst reports on the Web every week than anyone could read in a month.
Each Saturday morning I like to share some of the ones I've read during the week.
Enjoy your weekend…and please forward to your friends by clicking a social link buttons on the left.
Brace For Tighter Lending as RBA Targets Investors
Your Investor Property Magazine reports the heat is on for property investors as the Reserve Bank of Australia warns about growing speculative activity in the sector.
It noted in its latest statement that "strong investor demand can be a sign of speculative excess, with the risk that additional speculative demand can amplify the cycle in housing prices and increase the potential for prices to fall later.

This is particularly the case if that demand is largely based on unrealistic expectations of future price growth, perhaps extrapolated from recent experience".

As such the RBA is now closely monitoring the banks' lending practices to ensure that they remain prudent.

In addition, the central bank and APRA are now looking at taking further steps to ensure the banks maintain sound lending practices towards investors.

Shane Oliver, chief economist with AMP, said this could involve credit-rationing, which the Bank used before the 1980s.

This could involve limits on loan to value ratios, forcing banks to put aside more capital or forcing banks to impose tougher tests when granting loans.
I've explained my thoughts on this topic when I shared What property investors need to know about impending macro prudential controls.
9 property experts give the National Property Market Update
Another great Real Estate Talk show produced by Kevin Turner. If you don't already subscribe to this excellent weekly Internet based radio show.
Details of this week's show:
Shannon Davis fills us in with some good news from sunny QLD
Mark Devine from LJ Hooker tells us what it will take to pull that state out of the doldrums.
We have reports from George Raptis in New South Wales and Angelo Mena in South Australia.
Damian Collins from WA has a sobering view of what is happening there
We get a snapshot of the Northern Territory market with Korgan Hucent
and many more guests!
You should definitely subscribe to this weekly audio program. Click here. It's free and you can listen on the go on your smartphone, iPad etc.
More older Australians are investing
Business Spectator writes that investor activity is increasingly concentrated among older Australians:
The data partly reflects the influence of baby boomers, who in 2003-04 were typically aged between 44 and 58 years but by 2011 were entirely contained within the two highest age groups.

Since 2011-12, the share of the population over 60 years old with an investment property would have increased further.
They also pose a warning:
The age distribution creates an interesting dynamic.

Older Australians are often asset-rich but cash-poor. Many will, at some point, look to downsize their home or sell off their investment properties.

Unless they decide to reverse mortgage their property, they will need to accept whatever house price younger Australians can afford. It raises the question: have baby boomers made a big investment mistake?

I guess the writer doesn't realise that smart investors don't sell off their properties when they retire. They live off the equity of their properties.
Au revoir cheap holidays…
You may have to get used to holidaying in Australia according to regular Property Update blogger Pete Wargent.
In his blog he tells us
There are some lovely places to holiday in Australia.

Which is just as well, because having enjoyed an Aussie dollar at around parity or above for nearly four full years since October 2010, holiday makers are now going to have to get used to the dollar returning to what has been a more 'normal' level over the medium term.
Pete also says Australia is set for an era of low interest rates:
Some time ago I explained here and here why I think a neutral or "new normal" cash rate today is likely to be significantly lower than in times past – perhaps at around 3.75 to 4.25 percent – it's much to do with higher household indebtedness today and the fact that hikes will have a bigger impact than they once did.

An article in the Sydney Morning Herald this week discussed a similar question, that being where interest rates could hit their peak in their next cycle.

Shane Oliver, Chief Economist of AMP, who always strikes me as someone who speaks a great deal of sense, argued that 4 percent might be a reasonable expectation for where interest rates might peak, which is only 150 basis points where we are at today.

It's common for people to argue along the lines of "if interest rates were at 12 percent…" but quite simply they aren't, and while one should never say never, they probably will not be for a very long time to come.

In the meantime, it could be time to check out Australian holiday brochures because the dollar has been sliding sharply over the last four weeks.
RBA warns investors of risks of student apartments
Property Observer writes that the RBA has warned investors about the risks of buying student apartments.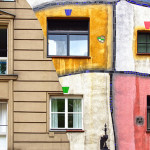 Reserve Bank officials are concerned the number of smaller apartments targeted at student rentals will be hard for investors to resell in future years.

"This could place downward pressure on apartment prices if student demand weakens or if there are other shocks that reduce foreign investors' appetite for these apartments,"

Micro-apartments of 15 square metres to 20 square metres may attract the budget-minded investor, but they seriously lag behind in price growth when compared with larger ­apartments.

Recent PRDnationwide data shows the value of Melbourne micro-apartments increased 10.7% over five years, while prices for two-bedroom apartments had increased 35%.
Some words of wisdom
Warren Buffet's offsider Charlie Munger says it like it is:
Confucius said that real knowledge is knowing the extent of one's ignorance. Aristotle and Socrates said the same thing. Is it a skill that can be taught or learned?

It probably can, if you have enough of a stake riding on the outcome. Some people are extraordinarily good at knowing the limits of their knowledge, because they have to be.

Think of somebody who's been a professional tightrope walker for 20 years – and has survived.

He couldn't survive as a tightrope walker for 20 years unless he knows exactly what he knows and what he doesn't know. He's worked so hard at it, because he knows if he gets it wrong he won't survive.

The survivors know.
Weekend video: How Predictable Are You?
Please spend 2 minutes and take this short test and see how predictable you really are:

Blogs you may have missed this week:
If you didn't have a chance to read my daily blog, here's a list of some of the blogs you missed this week:
What can tennis teach us about succeeding in the property markets?
[Video] The latest property news with Kevin Turner | 1st October
This week's Property Market Trends | RP Data
Pay attention to price points…not price growth | Michael Matusik
3 questions property buyers need to ask before they sign anything | Kosta Mesaritis

Subscribe & don't miss a single episode of michael yardney's podcast
Hear Michael & a select panel of guest experts discuss property investment, success & money related topics. Subscribe now, whether you're on an Apple or Android handset.
Need help listening to michael yardney's podcast from your phone or tablet?
We have created easy to follow instructions for you whether you're on iPhone / iPad or an Android device.

Prefer to subscribe via email?
Join Michael Yardney's inner circle of daily subscribers and get into the head of Australia's best property investment advisor and a wide team of leading property researchers and commentators.
---
---