---
Weekly rents have fallen by -0.6% over the past year
The CoreLogic Rental Index shows that combined capital city rental rates fell by -0.4% in June 2016.
Rental rates fell in Sydney, Melbourne, Perth and Darwin and rose elsewhere over the month.
The combined capital city median weekly rent is currently $484, the lowest it has been since January 2016.
Combined capital city rental rates have fallen by -0.6% over the past year which represents their greatest annual decline on record (based on data back to 1996).
At the same time a year ago, capital city rental rates had increased by 1.1%.
The factors forcing rental rates lower include: the softest wages growth on record, relatively high levels of housing investment following record highs recently, historically high levels of new construction (most of which are units which are more than twice as likely to be rented) and the slowing of population growth which creates less overall demand for housing.
The combination of all these factors means that landlords have little scope to increase rents.
There are reports that some landlords are having to reduce rents in certain areas in order to maintain their renters.
The changing rental market will also potentially have repercussions for older stock, particularly units.
With so much new unit supply being built, much of which is inner city locations, there is the potential for a flight of tenant demand towards higher quality tenancy options.
It may be harder for owners of older units with less amenities to compete with better located and facilitated new unit stock, particularly if there is little pricing differential.
Over the past 12 months, rental rates have increased in Sydney (+0.4%), Melbourne (+1.7%), Hobart (+4.6%) and Canberra (+1.9%).
Rental rates have fallen over the past year in Brisbane (-0.3%), Adelaide (-0.4%), Perth (-8.6%) and Darwin (-16.2%).
Hobart and Canberra are the only capital cities to have recorded stronger rental growth over the past year compared to the previous year.
Rental Index results as at June 31, 2016
The +0.4% increase in Sydney rents represents the weakest growth on record for the city .
Combined capital city house rents were recorded at $487 per week in June 2016 and unit rents were $469 per week.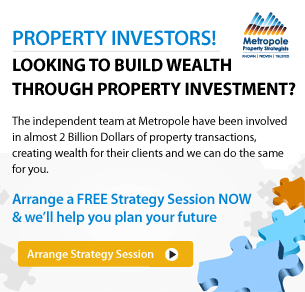 Over the past month, house rents have fallen by -0.5% while unit rents were unchanged.
Over the past three months house rents fell -0.4% compared to a 0.1% rise in unit rents.
Over the first six months of 2016, house rental rates have increased by just 0.1% compared to a 1.0% increase in unit rents.
Over the same period last year, house rents rose 1.0% and unit rents were 1.3% higher.
Throughout the past year, house rents are -0.9% lower while unit rents have increased by 1.5%.
The current annual decline in house rents is the largest on record, with the CoreLogic rental series extending back to 1996, while annual unit rental growth is occurring at close to its slowest pace on record.
With housing supply, and subsequently rental supply, continuing to rise as growth in wages and the population continues to slow, it is unlikely we will see a turnaround in rental markets in the short-term.
As a result, renters will continue to have more choice and may actually be able to move into superior rental accommodation for similar or even lower costs.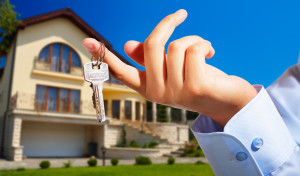 Over recent years landlords haven't had much incentive to push yields higher due to the low cost of debt and strong capital gains.
However, with capital gains starting to slow, investors may place a renewed focus on rental returns which will be difficult in the face of falling rents and increasing rental supply.
Lower rents may also act as a disincentive for first home buyers to enter into home ownership as they may be able to save more for a future deposit.
Hobart is the only capital city where rental rates are currently at a record high level. Across the remaining capitals, the fall from peak for weekly rents has been recorded at: -0.9% in Sydney, -0.1% in Melbourne, -0.8% in Brisbane, -1.2% in Adelaide, -14.8% in Perth, -23.3% in Darwin and -6.2% in Canberra.
It is anticipated that over the coming months most cities will continue to see rental rates shift further away from their previous peaks.
Capital city rents are recording their weakest annual change on record and with value rises outpacing rental growth, rental yields have hit record lows and are likely to see a further reduction over coming months.
At a combined capital city level, gross rental yields were recorded at 3.2% for houses in June 2016 and at 4.1% for units.
A year ago, gross rental yields were recorded at 3.5% for houses and 4.4% for units across the combined capitals indicating a fairly sharp compression of yields over the year.
With rental rates falling over the past year and an expectation that falls will continue, there is likely to be a further compression of yields over the coming months however, this will be dependent on growth in home values as well as the direction of rental rates.
As a result, capital growth, which is slowing, will continue to be a much more important factor for property investors than rental returns.
Annual change in rental rates vs. gross rental yields
Gross rental yields, houses and units
Rental yields are lowest for houses in Melbourne (2.8%) and highest in Hobart (5.2%). Unit yields are lowest in Sydney at 3.9% and highest in Hobart at 5.4%.
Rental yields for both houses and units are at record lows now in both Sydney and Melbourne.
The low yield profile across Australia's two largest cities, which are also the cities that attract the largest investment demand, suggests that most recent investors, desp
ite the low mortgage rate settings, are likely to be utilising a negative gearing strategy to offset their cash flow losses against their taxable income, at least for the first few years of ownership.
With yields so low now in these two cities we may start to see investors turn their attention to other cities in which housing is more affordable and rental returns are superior.
Across every capital city house rental yields are lower now than they were at the same time last year.
This is reflective of the fact that rental rates for houses are falling while values have continued to rise.
The unit market shows similar trends to the detached housing market.
Yields are lower over the year in all capital cities except for Hobart where they have increased and in Canberra where they are unchanged.
SUBSCRIBE & DON'T MISS A SINGLE EPISODE OF MICHAEL YARDNEY'S PODCAST
Hear Michael & a select panel of guest experts discuss property investment, success & money related topics. Subscribe now, whether you're on an Apple or Android handset.
PREFER TO SUBSCRIBE VIA EMAIL?
Join Michael Yardney's inner circle of daily subscribers and get into the head of Australia's best property investment advisor and a wide team of leading property researchers and commentators.
---
---