---
Australian regulators may be forced to impose even heavier restraints on lenders to prevent the property market from becoming the trigger for a disruptive financial crisis, said Michele Bullock, the Reserve Bank's assistant governor (financial system).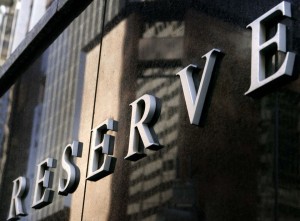 Speaking at a recent business event in Sydney, Bullock said that the RBA was particularly uneasy about the looming oversupply of apartments in Brisbane and possibly some parts of Melbourne.
"There are indicators that, in the event of a downturn, there might be systemic issues for the banking system," she said.

"It is about whether or not they are adequately provisioned, whether their lending standards are adequate, and if there is an oversupply and falling prices, whether they end up under water or wearing larger losses than they expected because they hadn't anticipated this."
Bullock expressed strong concern about households that purchase apartments in high-risk cities with the expectation that rents and prices would rise.
There's a strong possibility such investors would fail to find tenants due to the incoming glut of apartments, she said.
The Australian Prudential Regulation Authority (APRA) instructed banks to tighten lending standards for investors three years ago.
APRA has since succeeded in keeping investor lending growth below the 10% cap.
However, "everyone [should] be aware that more recently, investor housing growth has started to speed up again," said Bullock.

"We are watching it because investors can be the first ones to get out if things turn down," Bullock said.

She warned that a rush for the doors when the market started to show signs of stress could make a slump much bigger than it would otherwise be.

"We don't want households to find themselves in a situation where they have to emergency sell or whatever because they can't afford [the investment] anymore."
Concerns about rampant investor borrowing are likely to keep interest rates higher than they would otherwise be.
"The governor has noted that there is a balance between the interest rates that are needed to support the economy and interest rates that might be fuelling borrowing and investing,"

Bullock said. "These are the issues that are on the mind of the governor and the board."
Despit APRA's directives, investor activity is still high:-



Source for above charts: corelogic.com.au
---
---