---
Ahead of the upcoming RBA meeting, a group of experts weigh in on their predictions for what the market may bring.
The cash rate will complete 12 months without movement, with 96% of leading economists and experts widely tipping it will stay on hold at 2.00% at the Reserve Bank board meeting this Tuesday 3 May 2016, according to one of Australia's biggest comparison websites, finder.com.au.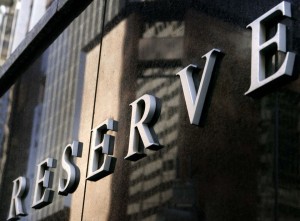 The last movement was in May 2015, when the Reserve Bank cut the cash rate by 0.25%.
Twenty-seven of 28 experts surveyed in the finder.com.au Reserve Bank Survey, believe the pause will continue, citing a robust labour market, recovering Australian dollar and imminent Federal Budget among the reasons why the cash rate is expected to stay put.
Only one economist, Savanth Sebastian of CommSec, predicts a cut, saying, "the low inflation result opens the door for the Reserve Bank to cut rates if they deem it is necessary."
As for prospects of a rate movement beyond May, 55% of the 22 experts who opted in to this question predict a fall is on the cards in 2016, with the most popular months indicated for a cut being August (four predictions) and November (3).
Conversely, three experts – Steven Pambris from Bank of Sydney, Mark Crosby from Melbourne Business School and Stephen Koukoulas from Market Economics – predict a rate rise, or multiple rises, this year.
Ten experts (45%) predict no movement until 2017. All of this group agreed that a rate rise was the next likely move.
Half of the 24 experts surveyed on the rate cycle thought that the cash rate has already hit rock bottom, and would not drop below 2.00% in this period.
Nine experts (38%) predict a drop to 1.75% before a rise, while only three experts (13%) predict a drop to 1.5%
Twenty-two experts weighed into whether recently reported oversupply of units in capital cities would have an effect on property prices.
Eighty-two percent predict this would lead to a drop in unit prices in capital cities, with 36% (8) forecasting growth will slow across the whole capital city property market.
Only four economists (18%) predict no effect on property prices.
Bessie Hassan, Money Expert at finder.com.au, says these findings, coupled with recent news that three of the big four banks – Westpac, ANZ and Commonwealth Bank – have ceased lending to foreign investors, could pave the way for first home buyers to enter the property market.
"Foreign investors account for nearly nine percent of housing sales, so this crackdown could take the heat out of the property market.

If you're a first home buyer and have a deposit saved up, now may be the best time to nab a bargain, especially if you're eyeing an apartment.

First home buyers have had an even tougher time of late, so this will be welcome news.

Figures from the Australian Bureau of Statistics show that the number of first home buyers has been dropping consistency since September 2012, when it peaked at 19%.

The latest figures show first home buyers now account for just 13.4% of all home loans financed.

However, with the cash rate looking likely to remain stable for the foreseeable future, signs are pointing to a long-awaited first home buyer 'comeback'," says Ms Hassan.

Interestingly, should the cash rate hold on Tuesday as widely expected, RBA figures show this would be only the third time in a decade that the official cash rate has held at the same level for 12 months or more.

That said, the average standard variable home loan rate – currently 5.21% – is not expected to hold for much longer with the big four banks having not moved their variable rates in five months.

This reiterates that shopping around for the best home loan deal has never been more important.

Do your homework, compare lenders, read the fine print and always factor in a buffer of 2-3% in case of future rate rises so you're not left with a nasty shock soon after becoming a homeowner."
Expert Commentary:
Melissa Browne, A&TA (Accounting & Taxation Advantage): "I don't believe there's a case to cut rates at present and certainly no reason to move them upwards."
Shane Oliver, AMP Capital: "While the RBA retains an easing bias, since the last meeting there has been a further settling in global risks and unemployment has fallen further so it's hard to see the RBA cutting in May."
Garry Shilson-Josling, Australian Associated Press: "Nothing much has changed since last month, when the cash rate wasn't moved."
Steven Pambris, Bank Of Sydney: "Any move by RBA to move rates with the budget around the corner which will outline the Government's Fiscal Policy going forward will reflect lack prudence."
Savanth Sebastian, CommSec: (Cut) "While we don't think there is a screaming need for interest rates to be cut on economic activity grounds, the low inflation result opens the door for the Reserve Bank to cut rates if they deem it is necessary. When it comes to inflation central banks across that globe are facing the same concerns. The bottom line is that underlying inflation is undershooting the 2-3 per cent target band and that suggests little risk in cutting rates a little further."
Dr Andrew Wilson, Domain Group: "Better jobless data is offsetting rising negatives."
Paul Ryan, Eccho me: "I don't see any reason why the Reserve Bank will vary the position they have held over the past 12 months. I think there would be a level of concern about lenders moving rates outside their own decision so it might be best to keep the cash rate as is."
Scott Morgan, Greater Building Society: "The recent employment data reinforces my view that the economy is not performing that badly. There are no obvious economic drivers for a rate change at the moment. The RBA will wait for more definitive evidence either way before making a change. Although, other factors remain at play such as the upcoming election, the actions of overseas central banks and worries about the $A. Business and consumer confidence is key."
Mark Brimble, Griffith University: "Stronger commodity, US and currency markets will hold the RBA off this month. Bias still to the negative."
Shane Garrett, Housing Industry Association: "The balance between inflation, growth and exchange rate conditions does not warrant an immediate interest rate reduction."
Paul Bloxham, HSBC: "Economic activity is holding up well and the Budget is due that day."
Saul Eslake, Independent economist: "No need to cut rates – unemployment is still trending down gradually, economic growth is only a little below trend."
Michael Witts, ING Bank: "While the RBA would like to see the AUD lower, we believe they will wait until the impact of the Budget is defined prior to considering adjusting the cash rate."
James Boyle, Liberty Financial: "Numerous reports show jobs growth beat expectations in April and that the unemployment rate will hover just under the six per cent mark for some time. So, even though inflation is low, there is no real reason for Mr. Stevens and the Board to cut rates quite yet. However, the biggest concern for the RBA could be the rising dollar – currently around 77 cents against the US – which could have an effect on the adjustment already underway in the economy. Additionally, with a forced election taking place earlier than expected in Australia, and the US election really ramping up – this could also see both economies slow a little as market players hold off making big decisions until they know the outcome. All this might suggest a rate cut is due at some point towards the end of the year, but we'll just have to wait and see exactly when one is needed."
Grant Harrod, LJ Hooker: "There's been no major economic changes since last month. Property price growth continues to slowly moderate in Sydney and Melbourne and a number of banks have lifted mortgage rates over the past month; both these factors negates any concerns the RBA has surrounding real estate markets."
Stephen Koukoulas, Market Economics: "The economy is growing at a decent pace, the unemployment rate is falling and there appears to be the early stages of an upswing in commodity prices. The economy does not need an interest rate cut and with inflation low, there is no need for a hike. All of which means 'on hold'."
Mark Crosby, Melbourne Business School: "The global environment is stable, and with the FED signalling a stable rate environment there there is little reason for the RBA to move in either direction."
Emily Dabbs, Moody's Analytics: "Australia's economy continues its transition towards non-mining driven growth. While the rise in the Aussie dollar is a concern for export growth, it is likely to depreciate in coming months which will take pressure off the central bank to ease policy further."
Lisa Montgomery, Mortgage and Consumer Finance Specialist: "There is plenty for the RBA to consider as it approaches this meeting, including a steadily rising Australian Dollar, the May budget and looming Federal election. The decision however will be to leave the cash rate on hold."
Jessica Darnbrough, Mortgage Choice: "The Reserve Bank will probably look to leave the official cash rate untouched in May as they wait to see what impact the Federal Budget will have on consumer confidence. Depending on the outcome of the Budget, we may see the Reserve Bank push rates down at least once more this year. "
Ken Sayer, Mortgage House: "There is no compelling reason [for a rate change], unemployment & inflation are both in check."
Alan Oster, NAB: "Still looking to see the effects of global instability. Local growth so far is strong."
Matthew Peter, QIC: "Robust labour market, strong GDP growth in December, recovery in key non-mining sectors will mean that the RBA will keep their powder dry for another month."
Angus Raine, Raine & Horne: "RBA Governor Glenn Stevens has indicated no rate cut is imminent, as keeps an eye on employment trends and the American and global banking situation."
Janu Chan, St.George Bank: "While the RBA has expressed some concern regarding the global economy and the recent appreciation of the Australian dollar, it remains satisfied that rebalancing in the economy is occurring and that the labour market is improving."
Nicki Hutley, Urbis: "Economic indicators, especially labour market indicate reasonable momentum in the Australian economy (although prolonged A$ strength could erode this)."
---
---