Listing numbers were down this weekend, with 523 homes scheduled to go under the hammer compared to last weekend's 673 and the 736 auctioned over the same weekend last year.
Higher-priced inner suburban regions continue to dominate clearance rate results reflecting this year's resurgence in the prestige market.
The northern beaches in particular continues to report boom-time clearance rates with strong buyer competition for chronically low listings.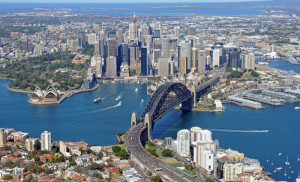 The most expensive property reported sold at auction at the weekend was a four-bedroom home at 6 Sherwin Street, Henley, sold for $4,550,000 by Ray White Hunters Hill.
The most affordable property reported sold at the weekend was a one-bedroom unit at 503/54 High Street North Sydney sold for $453,000 by First National North Sydney.
Sydney recorded a median auction price of $1,260,500 on Saturday which was higher than the $1,152,000 recorded last weekend.
Saturday's median remained 24.2 percent higher than the $1,015,000 recorded over the same weekend last year.
A total of $299.1m was reported sold at auction in Sydney at the weekend.
The slightly weaker auction market result follows the Reserve Bank's predictable decision last week to cut interest rates to a new record low 1.75 per cent.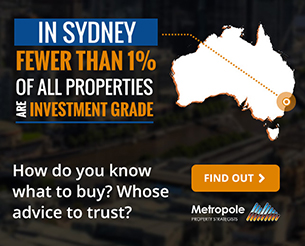 Lower rates are a positive for both home buyers and mortgage holders — they improve housing affordability, lower repayments and notionally raise income levels.
The latest cut in official rates — now passed on by most banks to their customers — is likely to be followed with another cut.
The rising spectre of a looming deflationary spiral is now clearly focussing the immediate attention of Reserve Bank.
Lower mortgage rates will act to increase house prices although results will naturally differ from market to market.
The recent boom-time results of the Sydney and Melbourne markets however will not be repeated as consequence of the lower rates with increases likely to be moderate at best.
For a full list of the Sydney auction results Click here