---
Where will our property markets be in 3 years?
That's a question people are asking, and as normal as they year is ending it's the time for property forecasts for 2018 and beyond.
And one group of forecasts – those by BIS Shrapnel on behalf of QBE have been getting a lot of press lately, so I thought I'd share them with you and give you my thoughts.
Of course we know the main purpose of property forecasts- to make meteorologists look respectable.
Currently there is no shortage of "experts" trying predict the next growth hotspot.
Then there are all those online research reports telling you where to invest.
Fact is: meteorologist tend to predict the weather better than property commentators predict future capital growth.
Now this doesn't mean you shouldn't listen to the experts.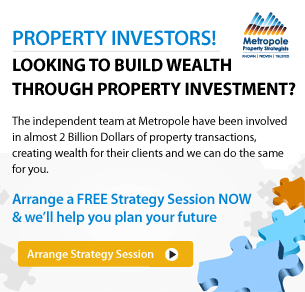 You should.
But you must also understand the level of accuracy of their predictions and take that into account when investing.
Anyway…as I said recently QBE released its Australian Housing Outlook 2017 – 2020 which gives their outlook for our economy and the major property markets over the next three years to June 2020 and these forecasts received a lot of press.
Before I share them with you, I checked back on QBE's forecasts for 2014- 2017 and here's what they predicted back then:
Strong growth for Brisbane – in fact the best growth in the nation at a predicted 7.4% growth in the following year – 2015
Sydney would underperform Brisbane growing at 7.2%
Moderate increases were projected for Melbourne (3.3%), Adelaide (2.8%), Perth (0.9%), Hobart (2.6%) and Darwin (1.5%),
While Canberra (-0.9%) was forecast to experience a slight decline (-0.9%
Clearly these forecasts were very far off the mark…
Contrary to there forecasts, Sydney and Melbourne decoupled from the rest of Australia and the much touted hot spot of Brisbane failed to deliver over the last few years.
So if that's the case, why would I bother sharing these latest forecasts from BIS Schrapnel and QBE with you?
Especially since our research (which is far more limited than these powerhouses) suggests a different outcome.
Well…it's because I read as much research as I can and try and look at contrarian arguments, understanding that we're all subject to the possibility of confirmation bias – the tendency to search for, interpret, favour and recall information in a way that confirms our preexisting beliefs.
---
You may also want to read: My Property Predictions for 2030
---
So here are QBE's findings and at the end I'll give you some different thoughts:
Economic Indicators
QBE believe our economy will improve, inflation will slowly rise, as will interest rates – but only mildly with only one 0.25% increase in the next 3 years:
While owner occupiers will benefit from low interest rates, investors will still be influenced by lenders.
QBE expect a downturn in residential construction but low interest rates will support our markets and vacancy rates will drop in Melbourne, remain much the same in Sydney and Brisbane, but will rise in Perth:
Housing outlook:
Sydney
The upswing in the NSW property sector has partly fuelled the state's economic growth, but affordability remains challenging.
QBE expects Sydney housing prices to decline by a cumulative 4% to 2018-19, then return to a modest growth up to $1,150,000 by June 2020. Sydney's unit prices are also forecast to decline of 4 per cent before the start rising a gain.
Of course this is nothing to really worry about – it just takes them back to the value they were in march this year!
Melbourne
Record population growth has been the key ingredient of the Melbourne residential market upturn.
High net overseas migration and record net interstate migration inflows have driven strong underlying demand.
With Melbourne's upturn in new dwelling supply not as strong for houses, the market for houses is estimated to still be in undersupply.
As a result, moderate median house price growth of 6% is forecast in 2017/18 before price growth flattens out as Victoria's undersupply decreases and economic conditions slow.
At June 2020, the median house price is forecast to be $940,000, a cumulative 10% increase over the three-year forecast period.
Brisbane
Improving economic fundamentals are now emerging in Queensland, but Brisbane is forecast for an oversupply of units
Brisbane's markets are expected to maintain their current trends, with a moderate rise in house prices of a cumulative 7 per cent to $590,000 and a moderate decline in unit prices of 7 per cent to $385,000 ( due to a larger unit oversupply.)
Overall, the outlook for house prices in Brisbane remains moderate.
The local economy will continue its slow transition away from mining and start to recover.
Employment prospects should return with some improvements in public sector spending, as well as continuing growth in export sectors such as education and tourism.
Underlying demand is forecast to strengthen a little and a downturn in new dwelling completions should see the oversupply in the market contained.
Perth
Still facing challenging conditions after the mining investment boom, Perth's house prices are forecast for minimal growth of 3% in the next 3 years
Overall, the Perth market is expected to remain weak for some time.
The rising excess of dwellings and subdued economic conditions will keep prices in check.
However, the market is expected to be close to the bottom and prices are forecast to stabilise in 2017/18.
As mining investment bottoms out over 2018/19, so will the state economy and house prices.
The forecast median house price of $535,000 at June 2020 will represent cumulative growth of 3% over the next three years, although this will all take place at the end of this period.
Adelaide
Economically subdued but promising affordability suggests demand and prices are set for modest growth in Adelaide.
Housing affordability remains manageable, which should keep demand from falling steeply as the state economy weakens and population growth slows.
Price growth is expected to be minimal at an average of 2% per annum in 2017/18 and 2018/19 before conditions start to improve by 2019/20.
Overall, Adelaide's median house price is forecast to grow 7% over the forecast period to reach $510,000, while median unit prices have been forecast to rise by a cumulative 3 per cent over the next 3 years to $372,000.
Hobart
Overall, the recovery in the local economy and interstate migration is expected to keep price growth strong in 2017/18.
The presence of an undersupply and a tight rental market will also keep upwards pressure on prices, resulting in a price rises of around 4% per annum.
Canberra
Public sector job growth is likely to keep the economic outlook positive
With Federal Government employment being the key driver of economic growth, the outlook for Canberra will be closely linked with public sector employment growth.
Conditions in the house market are expected to remain largely positive, driven by population growth, an undersupply of houses and strong employment prospects.
The median house price in Canberra is forecast to increase a cumulative 16% over the forecast period to $750,000 at June 2020, while the unit market will see a much smaller rise of a cumulative 2 per cent to $435,000.
But the high rate of Land Tax in Canberra is a real disincentive for investors
Darwin
The collapse in resource sector investment and lack of pipeline infrastructure projects has created challenging economic conditions for the Northern Territory
With the decline in resource investment yet to fully bottom out, and an anticipated slow recovery, the outlook for Darwin is subdued.
Further downward pressure on house prices is expected in 2017/18 before the market bottoms out.
Over the forecast period, few economic drivers will support population growth and demand will remain weak.
The median house price is expected to fall slightly in 2017/18, before recovering from this decline by 2019/20 to be $540,000 at June 2020.
Elevated unit construction will add further downwards pressure on unit prices as the current construction pipeline continues to deliver units to a weakening market.
The median unit price is forecast to decline by a cumulative 4% over the next three years to be $455,000 at June 2020.
Now an alternative view…
The property analyst with the best track record (in my opinion) is Louis Christopher of SQM Research.
He suggests Australia's housing market will likely record moderate dwelling price rises in 2018, which will be at a slower rate than the price gains in 2017, led by a slowdown in Sydney.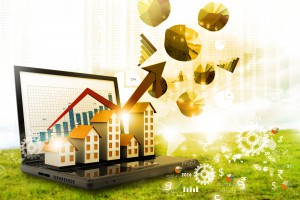 SQM Research's base case forecast is for capital city dwelling prices to rise between 4% to 8% in 2018, which would represent a fall from a growth rate of approximately 8.5% over the past 12 months to 30 September 2017.
However he paints 3 scenarios in his Housing Boom and Bust Report.based on what happens to interest rates next year.

Source: Christopher's Housing Boom and Bust Report 2017
WHAT DOES THIS MEAN FOR YOU?
To be successful in property investing in the years ahead you'll need to be much more careful in your property selection.
You can't count on the market to do the heavy lifting for you.
And when you're out looking for the right property you'll face competition from professional property buyers.
So if you're looking for independent advice about property no one can help you quite like the independent property investment strategists at Metropole.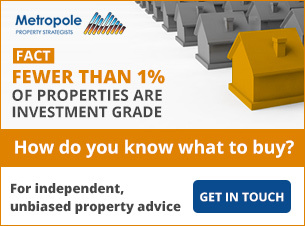 Remember the multi award winning team of property investment strategists at Metropole have no properties to sell, so their advice is unbiased.
Whether you are home buyer or a beginner or a seasoned property investor, we would love to help you formulate an investment strategy or do a review of your existing portfolio, and help you take your property investment to the next level.
Please click here to organise a time for a chat. Or call us on 1300 20 30 30.
When you attend our offices in Melbourne, Sydney or Brisbane you will receive a free copy of my latest 2 x DVD program Building Wealth through Property Investment in the new Economy valued at $49
---
You may also want to read: My Property Predictions for 2030
---
SUBSCRIBE & DON'T MISS A SINGLE EPISODE OF MICHAEL YARDNEY'S PODCAST
Hear Michael & a select panel of guest experts discuss property investment, success & money related topics. Subscribe now, whether you're on an Apple or Android handset.
PREFER TO SUBSCRIBE VIA EMAIL?
Join Michael Yardney's inner circle of daily subscribers and get into the head of Australia's best property investment advisor and a wide team of leading property researchers and commentators.
---
---