Capital city dwelling values rise 9% over past 12 months as capital gains take a breather in May.
The CoreLogic RP Data Hedonic Home Value Index reveals the pace of home value growth stalled in May with dwelling values down 0.9% over the month.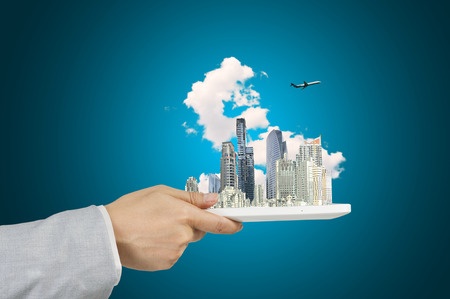 After an increase in dwelling values of 3.8 per cent over the first four months of the year, the May CoreLogic RP Data Home Value Index results out today recorded a drop of 0.9 per cent for the month across the combined capitals index; the first month-on-month fall since November last year.
The negative monthly growth figure comes at a time when dwelling values have been trending higher, driven by exceptionally strong housing market conditions in Sydney, and to a lesser extent in Melbourne.
The weaker reading across the May results is likely to be short-lived, with the Index expected to show value better growth next month.
Other market indicators are also pointing to stronger conditions for the Sydney and Melbourne housing markets with auction clearance rates remaining at or close-to record highs throughout May along with low advertised stock levels across the largest cities, particularly for Sydney.
The negative May result is likely due to a natural correction from the previously strong month-on-month results.
Added to this is the market stimulus due to lower interest rates, and a well-received federal budget in May – all of which are likely to keep momentum going in the market.
The May indices results also marks the three year anniversary for the current growth cycle which commenced at the end of May 2012.
Since that time the capital city dwelling values have increased by 24.2 per cent with Sydney values rising a significant 39.3 per cent since values bottomed out in May 2012.
Melbourne dwelling values have seen the second highest rate of growth over the current cycle, increasing by 22.4 per cent while in Darwin, values are 18.3 per cent higher.
Perth values are up 13.2 per cent followed by Brisbane at 10.6 per cent, Adelaide at 9.9 per cent, Canberra with a growth rate of 8.3 per cent over the cycle, and Hobart where values are 7.7 per cent higher over the cycle to date.
While every capital city has seen some level of capital gain over the growth cycle to date, the past twelve months' performance has been more diverse.
Dwelling values are down by 2.0 per cent in Darwin and 1.0 per cent lower in Hobart, while Perth is narrowly avoiding an annual correction with dwelling values up by just 0.7 per cent over the past year.
At the same time lower interest rates and high levels of investor interest have fuelled a rebound in the annual rate of dwelling value growth across Sydney and Melbourne where dwelling values are 15 per cent and 9.0 per cent higher respectively over the past twelve months.
Both Sydney and Melbourne are also seeing their strongest economic conditions, coupled with the highest levels of new housing supply, particularly in the new apartment sector.
The higher supply levels are likely to be a primary reason why unit values are rising at a much slower pace than house values in Sydney and Melbourne.
The pace of growth in unit values across Sydney is about half that being recorded across the detached housing sector, with house values up 16.4 per cent over the year compared with an 8.8 per cent rise in unit values.
In Melbourne, the situation is even more pronounced where growth in unit values has been less than half of what is being recorded across the detached housing sector.
Melbourne house values are now 9.8 per cent higher over the year compared with a 2.9 per cent rise in unit values.
Every other capital city is seeing a similar trend with the capital gain for houses recorded at a higher rate compared with the unit market.
Capital city rental yields remained steady over the month with the typical capital city rental dwelling attracting a gross yield of 3.7 per cent, however yields have compressed substantially over the growth cycle to date.
Over the past three years, dwelling values have risen more than three times as fast as rents.
Dwelling values are 24.2 per cent higher across the combined capitals over the past three years while weekly rents have risen by only 7.2 per cent.
The net result is that gross rental yields have been compressed from 4.3 per cent back in 2012 to the current average gross yield of 3.7 per cent across the combined capital city index.
Rental yields are currently the lowest in Melbourne.
A typical house is returning a gross yield of 3.2 per cent while units are providing a higher gross yield, averaging 4.3 per cent.
Sydney follows closely behind, recording a gross yield of 3.4 per cent for houses and 4.5 per cent for units.
If the current trend continues, it won't be long before Sydney overtakes Melbourne as the lowest yielding city.
Sydney yields have slipped by 41 basis points over the past twelve months compared with Melbourne where the gross rental yield is 22 basis points lower.
Clearly, investors are not bothered by the low rental yields that are currently available with housing finance data showing investors comprise a record 51 of the value of new home loan originations.
The CoreLogic RP Data accumulation index shows the total return in Sydney is now 19.4 per cent per annum while Melbourne's total return is 12.7 per cent per annum.
When you consider these numbers and compare the total returns to other asset classes, it becomes clearer why investors are so attracted to property in Sydney and Melbourne despite the low yield that is available.
With APRA now focused on reducing bank exposures to investor loans and consequently many of Australia's banks recently announcing changes to their investment lending policies, we are likely to see some cooling in the level of investment demand across the market.
The extent to which this, as well as more focus on reducing the proportion of interest only loans and new mortgages with a high loan to valuation ratio, impacts on growth rates in Sydney and Melbourne is yet to be seen.
However, with investors comprising 60 per cent of new home loan commitments in New South Wales, a slowdown in investor numbers, together with heightened affordability challenges and a record number of new housing starts may conspire to slow the rate of capital gains from their currently frothy highs.

SUBSCRIBE & DON'T MISS A SINGLE EPISODE OF MICHAEL YARDNEY'S PODCAST
Hear Michael & a select panel of guest experts discuss property investment, success & money related topics. Subscribe now, whether you're on an Apple or Android handset.
NEED HELP LISTENING TO MICHAEL YARDNEY'S PODCAST FROM YOUR PHONE OR TABLET?
We have created easy to follow instructions for you whether you're on iPhone / iPad or an Android device.

PREFER TO SUBSCRIBE VIA EMAIL?
Join Michael Yardney's inner circle of daily subscribers and get into the head of Australia's best property investment advisor and a wide team of leading property researchers and commentators.
---
---