The ANZ Bank now thinks the weakness in Australian house prices will persist longer than they originally expected.
A few months ago ANZ expected house price growth to pick up later this year but now our weaker housing markets and soft auction results, suggest we will see a further cooling in prices over the near term at least.
Additional headwinds are possible, such as the shift away from interest only loans.
ANZ was also concerned about the impact of further tightening of credit as the impact of the current regulatory focus on mortgages flows through into lender behaviour.
All of this suggests that the fall in house prices will be quite a bit larger than the bank previously expected, with recovery coming later.
However, ANZ thinks stabilisation of the market later this year is the most likely outcome — unless the credit tightening materially extends beyond what is happening at present.
They still see strong fundamentals for the market including low interest rates and continued strong population growth.

Source: CoreLogic RP Data, ANZ Research
Here's some of what a recent ANZ property report to their commercial and institutional clients had to say…
AUSTRALIA'S HOUSING DATA CONTINUES TO SOFTEN
CoreLogic's housing price data show that the aggregate housing market has continued to soften, with dwelling prices down 0.3% m/m in seasonally adjusted terms in May.
That is now nine of the past ten months that have seen lower prices, and the decline has persisted longer than we originally anticipated.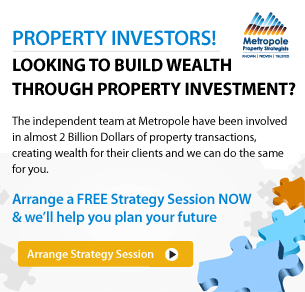 Of course, there is not just one housing market in Australia, and the picture is different across the capital cities.
Prices in Sydney have been falling for most of the past year, and now sit 4.2% lower than the peak of July 2017.
Melbourne was initially more resilient, but has since recorded slightly larger price falls than Sydney in each of the past three months.
In contrast, prices are still rising in Hobart and Canberra, while the post-mining boom decline in Perth prices continues to ease.
As well as the price falls in Sydney and Melbourne lasting longer than expected, the scale of decline in recent months has accelerated somewhat.
Sydney recorded declines of 0.2% and 0.3% m/m in each of the first three months of the year, but April and May saw this pick up to falls of 0.4% m/m and 0.6% m/m respectively.
Melbourne has transitioned from small price rises in January and February to declines for the past three months.
FURTHER WEAKNESS IS IN STORE
Our expectation that prices would have begun stabilising by now was based on auction results, which had settled through the end of 2017 and opened 2018 at reasonable levels.
Consistent with this, the pace of house price declines had been moderating since a large decline in October.
However, this was not sustained, and nationwide auction clearance rates have fallen from an average of 66% in February to just 58% in May.
This is the weakest monthly result since the start of 2013, and suggests that prices are likely to come under further pressure over the near term.
Source: CoreLogic RP Data, ANZ Research
This weakness is challenging our previous view that prices would stabilise and then recover somewhat to finish the year in positive territory.
There are still a number of headwinds that are likely to weigh on prices through the remainder of 2018, including the shift away from interest only loans, and the ongoing tightening of credit availability.
It is important to acknowledge that this cycle is being driven by different factors than previous price downturns.
Previous periods of falling housing prices (Figure 3) have coincided with increases in mortgage rates and/or mortgage rates hitting elevated levels.
Neither is the case this time.
Interest rates have increased from their 2016 and 2017 lows, to the tune of 5bp for owner-occupiers and 35bp for investors, but these movements pale in comparison to previous cycles.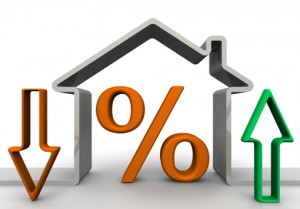 Nor are interest rates high.
Servicing costs are around the long-run historical average, even with mortgages that are much larger than in the past.
The primary driver behind this slowdown in prices is the availability of credit, rather than the cost of credit.
Banks have responded to regulatory requirements by implementing a combination of lower loan-to-income ratios, lowering estimates of rental income from investment properties and raising expense estimates.
Ongoing changes in this space cannot be ruled out, which is something we will be watching closely.
Source: CoreLogic RP Data, RBA, ANZ Research
Indeed, the RBA noted in its June meeting that "there may be some further tightening of lending standards".
Developments of this nature will continue to apply downside pressure to house prices.
This indicates to us that if the fundamentals of the economy remain supportive the impact of credit tightening on house prices is not permanent.
….We think the solid fundamentals of the Australian economy mean that by late this year the impact of the current credit tightening will likely be fully priced and the market will have stabilised..
Source: ANZ Property Report for their institutional and wholesale clients

Subscribe & don't miss a single episode of Michael Yardney's podcast
Hear Michael & a select panel of guest experts discuss property investment, success & money related topics. Subscribe now, whether you're on an Apple or Android handset.
Need help listening to Michael Yardney's podcast from your phone or tablet?
We have created easy to follow instructions for you whether you're on iPhone / iPad or an Android device.

Prefer to subscribe via email?
Join Michael Yardney's inner circle of daily subscribers and get into the head of Australia's best property investment advisor and a wide team of leading property researchers and commentators.
---
---