What's ahead for property for 2015? Here are my forecasts for our capital cities for 2015.
Many of our supporting charts and data have been published in my blogs before, so there is little need to reproduce too many of them, except intermittently as required.
Presented below are our 2015 property market forecasts by capital city.
Employment growth outside of the Australian capital cities:
With a few notable and honourable exceptions as recorded here previously – is all but non-existent at the present time, and we generally see capital cities faring considerably better than regional areas.
We do not prepare a range of scenario-based forecasts (after all, you can probably work out for yourself that dwelling prices will either rise or fall from -5 percent to +15 percent in 2015) so presented here are solely our "base case" forecasts.
We have worked on the assumption that the economy will record sub-trend growth, with the labour market and wages growth each remaining soft through CY2015.
We have assumed one solitary interest rate cut to be delivered in the month of either April/May 2015, which is broadly what the market expects to happen too.
In terms of macro-prudential measures we have assumed that APRA remains watchful but makes no specific intervention which seriously disrupts or derails the investor market, which seems to us to be the most likely outcome at this juncture.
Let's take a look in alphabetical order, commencing with…
Adelaide
Adelaide's local economy has been a real stinker over the last half decade – the employment market in the state has not added a single solitary job to the labour force on a net basis for more than four years, which is a dire state of affairs.
Meanwhile the Australian National Accounts have shown that State Final Demand in South Australia is…um…well, moving on, this has resulted in a rising headline unemployment rates, particularly in certain outer suburban areas of Adelaide, a situation which appears likely to worsen as the automobile manufacturing industry shutters.
Population growth is soft in Adelaide and continues to bumble along at a considerably slower pace than the national average as analysed here previously.
Demand from owner-occupier property buyers peaked months ago, but while the investor loan finance data may appear to be flat on a rolling annual basis, a closer and more detailed inspection reveals that there might just be the early signs of an uptick for South Australia in the latest figures.
Rental growth in Adelaide is soft and softening.
For all of the above, it needs to be remembered that real estate is a cyclical, as it always will be.
[sam id=40 codes='true']
Although lobbyists argue that the rate of dwelling construction is somehow linked to and can be increased by negative gearing rules, any property development company will confirm that the motives and personal tax position of buyers play no significant part in a project investment decision.What does is rising market values and acceptable profit margins.
Following six years of flailing Adelaide dwelling prices which have failed to increase above the rate of inflation, dwelling starts, completions and building approvals have all been lacklustre in South Australia for a prolonged period of time.
Consequently the market has gradually been tightening and stock on market has declined slightly.
We suspect that with another rate cut looking as likely as not, Adelaide's property market may fare better in 2015 than is warranted by the state of the local economy, particularly as dwelling prices in some areas now look to be comparatively good value.BIS Shrapnel forecast 2.8 percent growth for Adelaide in 2015.
Our data compels us to be marginally more positive, and demands a slightly stronger forecast for 2015 than it did for 2014!
Adelaide 2015 forecast: +2 to +5 percent
Brisbane
Parts of regional Queensland face significant challenges as the mining construction boom fades and following the crash in coal prices.
Unemployment has clearly been rising in regional Queensland, but to date Brisbane's economy appears to be holding up relatively well.
Owner-occupier demand for housing finance has been rising solidly and investor demand has continued to increase to its highest level since 2007 after a significant dip in the intervening time.
Population growth in Queensland is notably slowing as interstate migration to the sunshine state tails back from very high levels.
While apartment completions have not yet been anything too remarkable (see below chart), the number of commencements and approvals have picked up sharply in Greater Brisbane.
Unit approvals now seem to be receding again which is good news for the Queensland capital.
Vacancy rates are a little elevated in certain parts and suburbs of Brisbane, so investors need to tread carefully and asset selection will be key.
But the housing finance data suggests that we can expect to see a solid year or three ahead for the Brisbane property market, beginning with robust capital growth in 2015.
Brisbane 2015 forecast: +5 to +8 percent
Canberra
Canberra's property market appears set to be in for a rough ride, with the MYEFO confirming a pending rationalisation of the workforce and the closure or merging of scores of government agencies.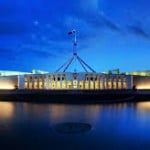 The quantum of federal public servant positions to be cut is not yet entirely clear, but the number could run into the thousands which would be a material shock to the relatively small local housing market.
All other data is secondary to this key point.
Owner-occupier housing finance has held up solidly to date, but population growth is slow and rents are declining (quite sharply so in some cases).
A moderate level of dwelling completions continue to trickle through.
2015 will be a soft year for Canberra with emerging risks to the downside. Pass.
Canberra 2015 forecast: -2 percent to +1 percent
Darwin
Darwin remains the classic "thin" market and it is forever difficult to predict what will happen at the margin (even as an former inhabitant I had trouble following the seasonal whipsaw that is Darwin), so it is certainly also a challenge to anticipate annual dwelling price movements on a macro level.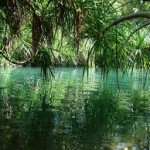 With the mining construction boom unwinding, both labour force activity and population growth are likely to ease back. Stock on the market is rising and so too are vacancy rates, albeit from previously exceptionally low levels.
Rents are also set to decline.
Indeed, after an incredible decade there appear to be few positives for mightily expensive Darwin right now.
All indicators appear to be pointing south, but we acknowledge that the "Top End" is a tricky market to predict.
Darwin 2015 forecast: -3 percent to 0 percent
Hobart
Population growth in Tasmania remains considerably flatter than the Bass Strait.
While Hobart's economy has been even weaker than that of Adelaide in recent years with several "kinghits" to the local market, there have been a couple of surprise flashes of Tasmanian inspiration in terms of retail activity and state final demand.
Meanwhile unemployment rates in Hobart itself have meandered back down to earth from concerningly high levels.
Housing finance has been nothing to write home about as yet, but a dearth of construction, new dwelling starts and completions – indeed a dearth of virtually any interesting news at all for half a decade – has led to the market now becoming relatively tight with vacancy rates declining.
In fact, on a city-wide basis vacancy rates in Hobart are now as low as anywhere, which suggests that we may see a "landlord's market" emerging.
A declining Aussie dollar and a tightening housing market could lead to an upside surprise for Hobart in 2015.
Hobart 2015 forecast: +1 to +4 percent
Melbourne
Melbourne's data presents a genuine mixture of signals including ongoing very strong population growth, but a softening labour market.
Real rental growth in Melbourne is easing back.
Owner-occupier demand appears to have rolled, but investor demand is still rising, albeit more moderately than was previously the case.
Dwelling starts and completions data have long pointed towards localised spurts of overbuilding in Greater Melbourne, particularly the over-construction of high-density dwellings, but also of fringe detached housing.
Building approvals data suggests that there may be more in the pipeline to come too (of both).
Vacancy rates are elevated in Melbourne and so too is the level of stock on market, although this has declined a little over the past year.
Melbourne looks to be a real mixed bag of signals dependent upon the property type and the location in question.
On balance, though, price growth on a city-wide basis does look to be easing.
The impact of foreign investment capital remains a curve ball since we have so little reliable data available thereon, but one suspects its impact may be material.
Melbourne 2015 forecast: +2 percent to +5 percent
Perth
Despite the mining construction boom transitioning into a boom in resources export volumes, total employment growth in Western Australia has remained surprisingly robust to date.
Unemployment in Greater Perth remains low at only 4.5 percent.
State population growth is slowing considerably, but on a percentage basis remains the strongest in the nation.
Real rental growth is in decline.
Despite intense spruiking about a property correction, the data shows that the total value of investor finance demand in Western Australia actually increased very solidly by 14 percent over the past year (owner occupier demand also increased, but much more slowly at around 3 percent).
There are building approvals aplenty in the pipeline, both for detached housing and apartments.
2015 is likely to be a year of transition for Perth, and the market – most likely – looks set to be fairly flat.
Perth 2015 forecast: -1 percent to +2 percent
Sydney
Home to comfortably the strongest economy in Australia with booming retail, final demand and dwelling prices together with declining unemployment, Greater Sydney is experiencing very strong population growth – the strongest absolute population increase in the nation (net interstate migration away from New South Wales has dived to the lowest level in the history of the data series).
Unemployment rates in many of the inner suburbs of the city remain very low as identified by our analysis here earlier in December.
Rental growth in Sydney has remained robust reflective of a pre-existing undersupply of dwelling stock in the harbour city's inner- and middle-ring suburbs.
Owner-occupier finance demand remains robust, while investor finance demand is soaring to new record heights by the month.
New South Wales may be set to hit ~50,000 dwelling starts in 2015, but unit approvals are already declining again, suggesting that the dwelling deficiency (as evidenced by ongoing low vacancy rates) is unlikely to be addressed in full in the years ahead.
With further interest rate cuts the Sydney property market could be anything in 2015, but while stock on market is not especially high, there do appear to be plenty of vendors ready to cash in on strong gains reflected in record numbers of auctions in 2014.
This may cap price growth below the double digit levels of growth that have been forecast elsewhere, but inner- and middle-ring Sydney remains a hot market as 2015 gets underway.
Sydney 2015 forecast: +5 percent to +8 percent
The Wrap
A caveat – the above data offers part of a framework for making investment decisions, but clearly asset selection is vital for securing outstanding long term returns.
SUBSCRIBE & DON'T MISS A SINGLE EPISODE OF MICHAEL YARDNEY'S PODCAST
Hear Michael & a select panel of guest experts discuss property investment, success & money related topics. Subscribe now, whether you're on an Apple or Android handset.
PREFER TO SUBSCRIBE VIA EMAIL?
Join Michael Yardney's inner circle of daily subscribers and get into the head of Australia's best property investment advisor and a wide team of leading property researchers and commentators.
---
---