Building Activity data released by the Australian Bureau of Statistics (ABS) this week revealed there were more newly built units completed over the December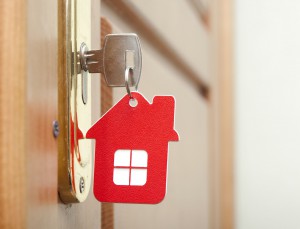 2016 quarter than houses; the first time 'on record' this has occurred.
The number of new dwellings approved for construction recently fell from historically high levels according to the ABS.
Its latest building activity data for the December 2016 quarter showed that dwelling commencements and completions were actually higher over the quarter.
Meanwhile, the number of dwellings under construction and the number of dwellings approved, but awaiting commencement, actually fell.
Key Findings:
Over the December 2016 quarter, 28,690 new houses commenced construction and 27,887 new units commenced construction.
While new house commencements were -3.4% lower, new unit commencements increased by 3.9%.
Since the end of 2016, there was a substantial decline in house and unit approvals.
It's reasonable to expect that dwelling commencements will follow the lead of approvals and start to trend lower over the coming quarters.
In terms of dwelling completions, 28,102 new houses and 28,527 new units completed construction over the December 2016 quarter.
This marked the first quarter on record where more new units had been completed than new houses.
New house completions rose by 0.7% over the quarter while new unit completions surged 26.1% to a new record-high.
At the end of the quarter, there were 64,332 new houses under construction and 152,635 new units under construction.
There has been little change in the number of houses under construction over recent quarters while new unit construction remains historically high but has begun to fall.
Interestingly, when you look at the individual state data, the number of new units under construction in New South Wales is continuing to climb to new historic highs while the number under construction in Victoria and Queensland, where concerns around inner city unit supply are more pronounced, is now clearly trending lower.
The ABS results also showed that the number of new houses and units approved for construction but not yet commenced, amounted to 9,814 houses and 29,044 units.
The number of new houses approved but not commenced increased by 5.0% over the quarter while the number of new units fell by -11.7% from its historic high the previous quarter.
With dwelling approvals falling significantly from recordhigh levels since December 2016, it's reasonable to expect that there will be fewer commencements going forward, particularly for units.
On the other hand, unit completions could remain high for some time given that there are still many houses and units under construction.
The ABS data shows that new house and unit completions have averaged 43,497 a quarter over the past five years.
Even if there were no additional new commencements based on this run-rate it would take almost five quarters for the stock to clear.
Data on projects due to commence shows that the number of starts fell in Victoria and Queensland while they continue to trend higher in New South Wales.
The commencements pull-back in Victoria and Queensland is probably related to unit oversupply concerns in the inner city areas of the state capitals.
In fact, the rate of growth for units is already dramatically lagging that of houses in Melbourne and Brisbane while the same trends are not evident in Sydney.
Clearly we are seeing the market responding to the heightened level of dwelling construction over recent years.

Subscribe & don't miss a single episode of michael yardney's podcast
Hear Michael & a select panel of guest experts discuss property investment, success & money related topics. Subscribe now, whether you're on an Apple or Android handset.
Need help listening to michael yardney's podcast from your phone or tablet?
We have created easy to follow instructions for you whether you're on iPhone / iPad or an Android device.

Prefer to subscribe via email?
Join Michael Yardney's inner circle of daily subscribers and get into the head of Australia's best property investment advisor and a wide team of leading property researchers and commentators.
---
---