---
Elevated levels of unemployment in many parts of regional Australia and population inflows into our capital cities are setting the scene for property in the next few years.
The ABS this week released its latest Detailed Labour Force figures for the month of December 2014.
One of the key themes of this blog in recent years has been that we see many regional (and for different reasons manufacturing) economies – and thus most of their related property markets – struggling as the mining construction boom which has kept those economies inflated for the past decade at long last recedes.
In short, we have a new two-speed economy but one which is now working in reverse, with mining regions set to suffer and some capital city areas to thrive while benefiting from necessarily low interest rates.
That kind of works OK as a theory, but what does the data say?
The main Labour Force figures released for the month of December generated a flicker of excitement – the Australian economy once again adding 37,600 jobs in December with a growth in full-time employment of 41,600 being offset by part-time employment decreasing by 4,100.
However, the subsequent detailed labour force figures generally receive far less media attention.
By which, of course, I mean that they receive barely any coverage at all.
So, then, let's take a look at what we can learn in five short parts!
Part 1 – Employment Growth
In terms of the most populous states, December was another fine month of data for both Greater Sydney (+30k employed) and Greater Melbourne (+30k employed).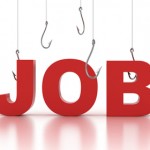 Regional New South Wales, however, continued to shed positions on a net basis with total employment for the 'Rest of State' regions remaining significantly lower than was the case way back in Q4 2010, a tremendously weak performance given the huge boom in the state's population (currently tracking at more than 109,000 heads per annum).
This is partly related to the state's beleaguered coal sector and partly to a wider shift towards capital city employment and population growth.
Although coal prices have recently seen a moderate 7 percent bounce and a now-lower Australian dollar will help a little, there has been an outlandish collapse in spot prices over the past 6 months and the inevitable result has been job losses and closures in a number of coal mining regions and locations.
As the below chart shows, regional Victoria has also struggled on the job creation front since 2011, though not quite to the same extent as regional New South Wales, and there was a neat +28k result for the past month here.
The only state in Australia which actually has recorded solid employment growth in its regional centres and cities is Queensland, although on a net basis even this trend has now stalled since 2011 in part due to the ongoing mining investment collapse.
Here is the key observation from this release: generally speaking only four capital cities plus certain centres in Queensland have generated the great bulk of employment, a trend set to be reinforced by the end of the mining construction boom, which is officially now visible in the rear-view mirror.
Labour market challenges are not restricted to regional Australia, however.
Greater Adelaide, for example, has failed to add any jobs on a net basis over the past four years, these particularly being tough times for economies which lean heavily on manufacturing.
The below chart presents the total employed data in a columnar format, highlighting how both in recent years and over the long term, the total employment figures have shown considerably stronger growth in Sydney, Melbourne, Brisbane, Perth and regional Queensland.
Our chart packs which consider only full time jobs growth have shown an even more pronounced trend as much of the regional workforce is casualised.
Over the past year there has been solid employment growth in Sydney +61,700, Melbourne +61,200, Brisbane +31,500 and Perth +28,700.
On the other hand over the past two full years regional New South Wales has shed some -12,500 positions on a net basis, and Greater Adelaide an even more concerning -17,000 positions with more job losses expected related to the shuttering of the automobile manufacture industry.
Elizabeth in Adelaide has by a huge margin the highest reported capital city unemployment rate in the country at more than 33 percent and rising sharply.
It's a poor dynamic and economic outlook for many parts of South Australia.
Part 2 – Unemployment rates
Capital city unemployment rates on a monthly basis are forever 'hella volatile', so below I have presented them on a rolling 12 monthly basis.
In December 2014, Greater Sydney once again recorded another relatively low unemployment reading of 5.1 percent, well below the national average which now sits above 6 percent.
Greater Brisbane also came in at a promising 5.5 percent, representing another month of improvement for the Queensland capital.
Meanwhile unemployment remains exceptionally low in Darwin, a market heavily focused on resources and public sector employment.
On the other hand, the unemployment rate in mining influenced Greater Perth is now clearly trending up from its previously exceptionally low levels.
The chart below shows that generally regional unemployment levels are significantly higher than their capital city equivalents.
We expect that this trend will continue.
As we move into the less labour-intensive production phase of the mining boom, folk are flocking back towards the capital cities in search of employment.
Part 3 – Sydney and New South Wales
New South Wales is a classic case in point.
The rate of unemployment has been trending down in Greater Sydney for quite some time, although in truth there do remain several indicators of underemployment.
On the other hand, regional unemployment is rising very sharply, particularly in certain coal mining regions where unemployment rates of above 8 percent are being reported consistently.
Notably many of Sydney's inner suburbs have low unemployment rates – such as in in the northern beaches, the inner west, the 'Shire' to the south, the lower north shore and the eastern suburbs – but many of the state's regional centres are a different story altogether.
Currency and futures market activity suggests that further interest rate cuts are to follow, despite the Reserve's preference for rate stability – and if it plays out, realistically this will light a fire under Sydney's already hot housing market.
The rising level of regional unemployment is the unfortunate and inescapable consequence of the weak job creation in regional Australia that we have been reporting for a long while.
This will inevitably result in further migration flows towards the largest employment centres.
Part 4 – Brisbane and Queensland
A similar trend is playing out in Queensland, though it is less pronounced.
The data for the most recent month has shown an unemployment rate of 5.8 percent for Greater Brisbane but once again an elevated 6.7 percent for the 'rest of state' regions.
Essentially this less pronounced divergence due to some regional locations in the sunshine state thriving.
Toowoomba, for example, does not have a a high rate of unemployment, and nor does the Gold Coast.
Some of Greater Brisbane's inner suburban regions have low levels of unemployment, and since the market has only been in its up-cycle for a shorter period if time, some opportunities clearly existing for informed investors in this market.
However, investors in Brisbane need to be on the ball about which areas and property types to avoid as the new supply is poorly matched to demand i.e. The dwelling types that the market actually wants.
Unemployment rates reported have lately been far too high for comfort in Logan-Beaudesert tracking at around 8.5 percent, which is a trend which requires attention and watching closely.
As the chart below shows, some North Queensland markets face labour market challenges.
And, as covered here recently a number other regional Queensland property markets have been struggling – Emerald, Gladstone, Bowen, Moranbah, Rockhampton, Mackay and others, with coal also playing a role in some of these locations.
Part 5 – Unemployment risks
Lastly, we note that a number of regions in Australia are consistently recording elevated unemployment readings, including but not limited to the following:
The Wrap
Weak regional employment growth is only set to be exacerbated by the mining boom shifting away from its labour-intensive construction phase to the production phase is resulting in elevated levels of unemployment in many parts of regional Australia.
On the other hand parts of some capital cities are benefiting from population inflows.
The challenge for Australia's capital cities will be whether they can create enough employment to match the expansion in their respective populations.
A further interest rate cut in March or perhaps even as soon as February – pending the all-important inflation data on January 28 – could certainly help.
SUBSCRIBE & DON'T MISS A SINGLE EPISODE OF MICHAEL YARDNEY'S PODCAST
Hear Michael & a select panel of guest experts discuss property investment, success & money related topics. Subscribe now, whether you're on an Apple or Android handset.
PREFER TO SUBSCRIBE VIA EMAIL?
Join Michael Yardney's inner circle of daily subscribers and get into the head of Australia's best property investment advisor and a wide team of leading property researchers and commentators.
---
---