---
Boomerang kids are being replaced by `never leavers', with a high number of young adults never wanting to move out of their parents' home.
One in five Gen-Yers living at home plan to stay with their parents indefinitely, but only 10 per cent of parents said they were welcome.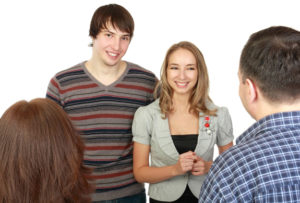 The research is found within the RaboDirect Financial Health Barometer, which surveyed more than 2000 Australians.
The longer Gen Ys stay at home the less likely they are to want to leave.
More than one third (34 per cent) of those aged 26 to 29 years claimed they loved living at home and never wanted to move out.
Parents of Gen Y `never leavers' pay an estimated $5,000 a year extra in household costs because their children were less likely to turn off lights, reduce heating or switch off appliances.
"I'm not suggesting parents kick their kids out, but it's worth considering the ground rules and setting some financial goals for adult kids so they can develop sound financial habits for the future," RaboDirect group executive Greg McAweeney says.
If your'd like to learn how financially savvy GenY's are compared to Baby Boomers please read this blog.
---
---