The Labor Party's Opposition Leader Bill Shorten and Shadow Treasurer Chris Bowen had promised to limit negative gearing to new properties only from 2017 in order to save the federal budget a questionable $32 billion over a decade.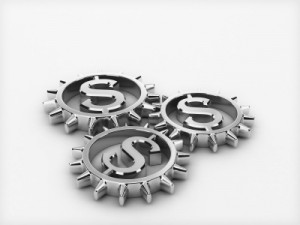 This always sounded fishy just based upon every day experience in the market, given that most property investors are only making at worst moderate losses these days.
Unfortunately it transpires that the ALP likely got their numbers wrong, and they will likely cop some heat on this point from the Coalition accordingly.
The latest ATO Taxation Statistics to 2013-14 show that the potential budget impact to taxpayers has fallen by more than 50 per cent in only two years.
Net rental deductions have fallen by more than half in the two tax years to 2013-14, from $7.9 billion to just $3.7 billion.
After tax-effecting those figures it's clear that as things stand such a move to limit
negative gearing
to new dwellings prospectively could only save a fraction of the amount claimed from the federal budget.
Given that
negative gearing
losses are carried forward and taxes levied at a future date (or upon sale in event of a capital gain), the losses are a timing difference only and the ALP projections are obviously hokum.
It's worth noting in passing that moves to restrict property investor activity and therefore lending would result in lost levies from stamp duties and company taxes on bank earnings, as well as putting downward pressure on superannuation balances via lower bank share prices.
If this sounds harsh on Labor, recall that they were in power until 2013, so where were the sweeping policy changes then?
Futures markets are pricing in a further cut to interest rates by November 2016, suggesting that the figure for net rental deductions could keep declining for at least another three tax years to come.
A combination of the existing
negative gearing
rules and low interest rates have encouraged record dwelling investment – and therefore a surge residential construction jobs – and at the same time have done an an sterling job of keeping capital city rents down as new supply comes online apace, encouraged by strong aggregate demand for property and an uplift in prices.
And all of this is before the potential distortions and risks of encouraging investors to buy new property and increased public housing costs to the budget are even touched upon.
On the back of these figures, there is no chance of the Coalition proposing such a move.
All of this has been well known about for some time – scrapping negative gearing was never going to be a budget boon.
If it's going to go then it should be because it represents iniquitous tax legislation, not based upon bogus claims of budget savings.

Subscribe & don't miss a single episode of michael yardney's podcast
Hear Michael & a select panel of guest experts discuss property investment, success & money related topics. Subscribe now, whether you're on an Apple or Android handset.
Need help listening to michael yardney's podcast from your phone or tablet?
We have created easy to follow instructions for you whether you're on iPhone / iPad or an Android device.

Prefer to subscribe via email?
Join Michael Yardney's inner circle of daily subscribers and get into the head of Australia's best property investment advisor and a wide team of leading property researchers and commentators.
---
---