Last week on Real Estate Talk we did a whip around Australia with nine experts giving their take on the national property market.
Over the next few days I will cover the other major capital cities with local expert advice, and finish off with an overview from Dr Andrew Wilson chief economist for the Domain group.
Yesterday we discussed what's happening in the Queensland and Tasmanian property markets, today we focus on Victoria and the A.C.T:
Here's a transcript of a portion of our show:
Kevin: At this time in the show, let's have a look at the Melbourne property market. Michael Yardney from Metropole Property Strategists joins us. Michael, thank you for your time.
Michael: Thank you, Kevin.
Kevin: Let's talk medians firstly. What's happening in Melbourne?
Michael: Melbourne's median house price has gone up about 12.4% in the last 12 months according to RP Data. It's now $570,000, and apartment units have gone up only about 6.5% this year to $460,000.
In the last three months over wintertime, Melbourne's property market was the strongest performing capital city around Australia.
Kevin: And the vacancy rates?
Michael: Vacancy rates are creeping up a bit. SQM Research are suggesting they're at about 2.6%. But Kevin, in the city areas where there are lots of new and off-the-plan properties, it's substantially higher than that.
Kevin: We've seen phenomenal growth in Melbourne and also Sydney, but let's look at Melbourne. Do you think we're in bubble territory there, Michael?
Michael: A lot of people are starting to suggest that, and there's clearly an oversupply of properties in the inner city and inner suburban areas where there are so many new and off-the-plan properties.
But if one goes back and has a look at how Melbourne has performed since its last market peak – which was at the end of 2010 – overall, property values have only increased 6.9%.
In other words, property values dropped a bit and now they've picked up again. So, Kevin, over a four-year period, or so, that's not bubble territory at all.
Kevin:
Michael, what do you think are the best investment opportunities in Melbourne and Victoria right now?
[sam id=51 codes='true']
Michael: It's probably best to stay in the capital city of Victoria – because that's where the growth is, that's what's driving them up, because that's where the jobs are – and then closer to the action, where the growth is, where the jobs are, and where the high disposable income is.
But I'd be avoiding the CBD where there's an oversupply of properties. I'd even be avoiding some of the inner suburban areas where there's an oversupply of properties.
Middle ring suburbs, established apartments, townhouses, and homes with a bit of potential to do-up, I think they're going to make good investments, Kevin.
Kevin: So renovation opportunities, Michael?
Michael: I can't see the level of capital growth we've had in the last year or two being sustainable. It's really unsustainable with inflation low and interest rates low. So to manufacture some capital growth through renovations makes sense to me, Kevin.
Kevin: Michael Yardney there from Metropole Property Strategists. That's our snapshot look at the Melbourne market and Victoria.
Michael: My pleasure, Kevin.
Kevin: Let's check in on the ACT market now. Joining us is John McGrath. John, what do you see for Canberra?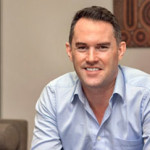 John: Canberra has been through a hard time, because, of course, the Canberra market can be very dependent upon what's happening in the political sense.
We've seen a change of government and we've seen plaguing of a reduction of employment.
That's been a little bit of a challenge, and we saw that happening about 12 to 18 months out prior to the election.
Surprisingly, though, we've seen the market's been relatively resilient and we're seeing prices there have appeared to have stabilized.
Over the last ten years, Canberra has been a very strong performer when you put it in the context of the entire Australian market.
So, I think we'll start seeing a little bit more growth in the next couple of years as people settle down, the market settles down, and people take advantage of these record low interest rates that are around at the moment.
Kevin: As you said John, a very volatile market dependent very much on what happens in the political scene. If we were to see a change of government next time around, do you think that would have a big impact on ACT?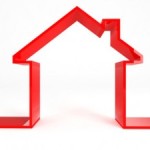 John: Historically, we probably won't see that, as you know, but I think if there were a change, that lack of stability is always going to be concern because there's such a high proportion of residents in the ACT whose employment is connected to or dependent upon the government.
I think a stable political environment is important for a continuing recovery in the Canberra market, and if we get that, I think we'll start seeing a bit more growth again as we move forward.
Kevin: I was in Canberra just a couple of weeks ago, John, and I always think it's a good sign when you see cranes in the air, and there were a lot of cranes happening. There seems to be a good bit of confidence in the ACT.
John: It's definitely coming back. I think people were concerned – understandably – with the switch in government, but I think now things are settled down. I actually expect with the solid employment going forward, we'll see Canberra will again see a few good years ahead of us.
__________________________________________________
If you've just joined us you can catch up on our last transcript with Shannon Davis & Mark Devine here. Keep an eye out tomorrow for our next chat with George Raptis & Angelo Mena.
Listen to the full show at RealEstateTalk.com.au and while you're there subscribe and receive our weekly podcast (or the transcripts) where I interview Australia's leading property experts.
Subscribe & don't miss a single episode of Michael Yardney's podcast
Hear Michael & a select panel of guest experts discuss property investment, success & money related topics. Subscribe now, whether you're on an Apple or Android handset.
Need help listening to Michael Yardney's podcast from your phone or tablet?
We have created easy to follow instructions for you whether you're on iPhone / iPad or an Android device.
Prefer to subscribe via email?
Join Michael Yardney's inner circle of daily subscribers and get into the head of Australia's best property investment advisor and a wide team of leading property researchers and commentators.
---
---