National dwelling values held steady in November, with a 0.1% fall in capital city dwelling values offsetting a 0.2% rise in values across the combined regional markets of Australia, according to CoreLogic's November Hedonic Home Value Index results.
According to CoreLogic, a significant contributor to the downwards movement over the month came from the Sydney housing market, which recorded a 0.7% fall in dwelling values, while a fall in values was also recorded across Darwin and regional Northern Territory which were both down 0.4% over the month.
For the remaining broad regions of Australia, dwelling values were relatively steady, or experienced a subtle rise, over the month.
National dwelling values tracked 0.2% higher over the past three months and have increased 5.2% over the twelve months ending November.
The national annual growth rate has now halved since reaching a recent peak in May 2017, when dwelling values rose 10.4%.
Conditions remain diverse across the regions.
The diversity in capital city housing market conditions is highlighted by the rolling quarterly change in dwelling values, which range from a 3.3% rise in Hobart, to a 2.7% decline in Darwin.
However, considering that together these two cities account for less than 1.5% of total housing stock in Australia, they have had little effect on the overall headline figures.
On the other hand, softer housing market conditions across Sydney, which comprises roughly one fifth of national dwelling stock (and approximately one third by value), has a material influence over the headline growth trends.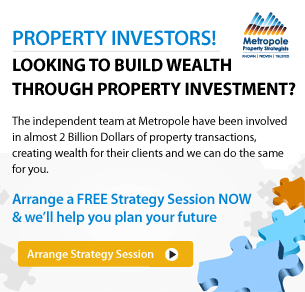 The Sydney housing market moved through a recent peak in July 2017 and dwelling values have been trending lower each month since that time.
Dwelling values were down 0.7% in November to be 1.3% lower relative to the market peak.
Sydney's 1.3% fall over the past three months is the greatest decline over a three month period since March 2016.
While the rate of value decline in Sydney has gathered some momentum, it remains extremely modest.
There is mounting evidence that the Perth housing market may finally have bottomed out.
Dwelling values across Perth have edged higher over each of the past three months to record the first rolling quarterly capital gain since late 2014.
The three months to November saw Perth dwelling values rise by 0.3%.
In addition to values moving off their low base, settled sales are rising (+3.8% year on year), homes are selling faster (59 days compared with 68 days a year ago) and advertised stock levels have reduced substantially (-12.7% compared with last year).
If this is indeed the start of a recovery phase in the Perth housing market, it comes after dwelling values have fallen 10.8% since peaking in mid-2014.
In Melbourne the rate of value growth has slowed.
However unlike Sydney, dwelling values continued to trend higher, albeit at a slower pace than a year ago.
Melbourne dwelling values recorded relatively steady growth over the past few months with values increasing by 1.9% over the past three months.
On an annual basis the rate of value growth has slowed to 10.1%, from a recent peak of 13.1% in July of this year.
The stronger performance for Melbourne relative to Sydney can be attributed to a number of factors including a healthier level of housing affordability, a lower concentration of investment activity over recent years and higher rates of net migration.
For Brisbane and Adelaide it's a continuation of slow and steady growth.
Brisbane dwelling values were up 0.1% over the month and Adelaide dwelling values were unchanged.
Over the past three months, Brisbane dwelling values have increased by 0.6% while Adelaide values are just 0.1% higher.
Over the last 12 months, Brisbane values are 2.4% higher and in Adelaide they are 3.4% higher.
Hobart's housing market has been the strongest performer over the past year, with values increasing by 11.5%.
Over the past three months values have increased by 3.3% however, over the month, the 0.6% increase was much more moderate.
Low inventory levels against a backdrop of rising demand are a key driver of the Hobart market, with advertised stock levels 36.3% lower than a year ago.
Darwin continued to see dwelling values fall over the month (-0.4%), quarter (-2.7%) and year (-5.5%).
Since values peaked all the way back in May 2014, they have fallen by 20.8% and to-date there is no sign of those falls levelling.
In Canberra, capital gains continued with values rising by 0.9% over the month, 1.3% over the past three months and by 5.8% over the past year.
House values are generally showing a stronger performance compared with the unit sector.
Sydney and Perth were the only two capital cities where the annual change for unit values was greater than the annual change for houses.
Although the level of new unit approvals has eased over recent months, pending unit supply remains historically high, as do the number of units under construction nationally.
For Sydney's apartment market, the biggest differential is that with affordability now stretched, units have become the preferred purchase option for price-sensitive buyers.
In Perth, the high density dwelling sector is far less mature compared with the East Coast capitals.
Perth housing supply has been more focused across the low density sector rather than high rise units.
Overall, lower growth relative to houses across the unit sector reflects a general preference for lower density housing, particularly from owner occupiers, as well as the fact that demand for new units is now being impacted by tighter credit conditions for investors and high supply levels for new high-rise unit construction over recent years.
Rental rates across the nation increased by 0.1% in November 2017 to be 0.3% higher over the past three months and 2.8% higher over the past year.
Sending a signal that gross yields have bottomed out, the rate of rental growth has been slightly stronger than the rate of dwelling value growth over the past quarter.
On an annual basis however, rental growth remains much slower than value growth.
As a result of the recent stronger growth in rental rates, gross rental yields have steadied after trending lower over recent years.
Despite the subtle rise, gross rental yields nationally remain at low levels, recorded at 3.46% for houses and 4.09% for units. Gross rental yields have drifted to new record lows in Melbourne and Canberra but have started to lift in Sydney.
Across each capital city except for Darwin, gross rental yields now sit at a lower level than they were 12 months ago.
Gross rental yields have recently been at historic lows in Sydney, however, the recent rental growth, accompanied by value falls, has resulted in a marginal lift in yields.
Rental yields have continued to ease in both Melbourne and Canberra, sitting at record lows of 2.88% and 4.39% respectively.
In the remaining capital cities, each city except for Adelaide and Darwin has seen yields continue to fall over recent months.
Regional markets Looking at the markets outside of the capital cities, regional areas of New South Wales continue to see the strongest growth.
Value changes in the broad regional New South Wales market outperformed those in Sydney.
The best performing SA4 region outside of a capital city over the past year has been Newcastle and Lake Macquarie, directly north of Sydney, where values have increased by 13.0% over the past year.
The Southern Highlands and Shoalhaven region to the south-west of Sydney has been the second strongest performing regional market (12.4%) while Geelong to the south-west of Melbourne has seen the third highest rate of growth over the year across regional Australia at 11.1%.
In the remaining states; Sunshine Coast has seen the strongest growth in regional Queensland (5.7%), while South East South Australia was the only regional market of the state to record a value increase, up 1.1%. Values have fallen across the year in regional Western Australia with Bunbury recording the most moderate fall (-0.1%).
In Tasmania, Launceston and North East values have risen by 7.3% over the past year.
Looking forward Following several months of softer results, it is now fairly clear that the housing market has peaked.
Sydney, which accounts for around a third of the value of housing nationally, is driving the slowdown, however, growth has also moderated in most other capital cities.
A housing market in a 'cooling off' phase is not unexpected considering the tighter credit conditions, heightened regulatory environment , affordability constraints and subdued consumer confidence.
The downturn in dwelling values is tracing along a similar trajectory which followed the previous major macroprudential policies announcement in December 2014.
However this time, it's unlikely there will be a lifeline thrown to the housing market via cuts to the cash rate.
In fact the cash rate yield curve currently indicates that the financial markets expect interest rates to remain on hold until after April 2019.
With housing values falling, the key focus for Australia's largest asset class, valued at $7.4 trillion, is whether we will see an erosion of consumer confidence, which may have a flow on effect for other sectors of the economy.
Most other capital cities have also seen value growth slow recently, albeit values are still generally increasing.
With household and housing debt at historic high levels, the concern will be what impact falling asset values could have on other segments of the economy.
During periods of value falls in 2008, 2010-12 and 2015-16 there were sharp increases in the ratio of household debt to asset values.
This was because dwelling values fell without a matching fall in debt.
Despite these factors, value growth will continue to slow and although there will be some falls, they are likely to be moderate, particularly given the 48% increase we have experienced in capital city values since early 2012.
This will likely occur because of rapidly growing populations and a stronger labour market against an already declining pipeline of new housing supply that will sustain some levels of demand.
Although housing market conditions may track positively across some of the smaller capital city and regional housing markets, the heavy weighting of both dwelling stock and the value of dwelling stock in Sydney and Melbourne is likely to keep the headline rates of capital gain low to negative as these two cities move through their down phase.

Subscribe & don't miss a single episode of Michael Yardney's podcast
Hear Michael & a select panel of guest experts discuss property investment, success & money related topics. Subscribe now, whether you're on an Apple or Android handset.
Need help listening to Michael Yardney's podcast from your phone or tablet?
We have created easy to follow instructions for you whether you're on iPhone / iPad or an Android device.

Prefer to subscribe via email?
Join Michael Yardney's inner circle of daily subscribers and get into the head of Australia's best property investment advisor and a wide team of leading property researchers and commentators.
---
---