---
The ABS released an interesting data set on historical population trends in Australia from 1788 right through to the 2011 Census.
The ABS data showed that by 1901 Australia's population had reached almost 4 million thanks to the famous gold rushes of the 19th century and Australia's age of prosperity was born.
Through the early part of the 20th century the population growth was mainly driven by natural increase which meant that the population grew overwhelmingly in the established states of New South Wales and Victoria.
Living conditions improved from slum dwelling towards prosperity and the number of births began to outstrip the number of deaths.
After the end of World War II, Australia embarked upon a fantastic baby boom in tandem with a "populate or perish" approach to its immigration program.
Moving towards the present day, since the middle of the 2000s the rate of population growth has begun to accelerate, with overseas migration now the main driver of population growth and accounting for some 60 percent of the total.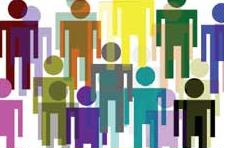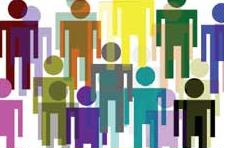 By 2011, an incredible 27 percent over Australian residents were born overseas.
This compares to, say, just 7.7 million foreign-born British residents or 12.4 percent of the United Kingdom resident population.
Australia's modern era is a story of mass immigration, increasingly from Asia.
By 2011 Australia's population had passed 22 million and today the population clock has just ticked past 23.6 million, underscoring a very rapid pace of headcount growth.
Population growth numbers are overwhelmingly focused upon four states, being New South Wales, Victoria, Queensland and Western Australia.
Capital cities thriving
One of the most notable trends playing out in recent years has been the dominance of the capital cities in terms of the rate of population growth.
Queensland's regional centres have fueled strong population growth in the 'Sunshine State', but elsewhere it is all about the capital cities acting as job magnets and attracting disproportionate levels of population growth.
The vast difference in the gradient of capital city populations versus regional says it all.
Migration
Given that it is now migration which is overwhelmingly driving population growth, it makes sense to observe where the immigrants are heading.
The Overseas Arrivals data series tells its own story, a huge migration into Sydney, Melbourne, Brisbane and Perth.
The net overseas migration data below showed how migration trends tend to move in cycles.
While the rate of growth was in a clear downtrend in 2011, in the event the net overseas migration rate romped upwards again to record exceptionally strong levels through 2012 and 2013.
Piecing it all together the net overseas migration rate by state showed the dominance of the four major states.
State level – New South Wales
However, it is down at the LGA level where the population statistics really tell the story of what is happening in Australia today, and that is that we are becoming more and more reliant on the centre of capital cities both for employment and for lifestyle.
Instead of what you might expect to see – migrants heading to cheaper regional centres in order to seek value for money or a cheaper lifestyle – exactly the opposite trend has been playing out.
Australians are congregating ever more densely around the centre of the major capital cities.
[sam id=40 codes='true']As recently observed by the Reserve Bank of Australia and the Grattan Institute, Australia's largest cities are increasingly becoming the "engines of economic and employment growth".
Our analysis of the 2013 population data showed that taken as a national trend, the sea change is well and truly buried.
Summarily the population is growing much faster in the four major capital cities (although not Adelaide) than in the regions and not only in absolute terms, but in percentage terms too.
Take the example of New South Wales and its significant urban areas outside Sydney.
Wollongong added +3000 persons in the year to June 2013 (+1.1%), Newcastle-Maitland +4800 persons (+1.1%), the Central Coast +2700 (+0.8%) and Albury +1300 (+1.5%), all thereby recording population growth rates of well below the national average of +1.8%.
In fact, lower than average population growth rates were also recorded in almost every significant urban areas outside Greater Sydney, including:
Dubbo, Ballina, Batemans Bay, Bowral-Mittagong, Broken Hill, Coffs Harbour, Forster-Tuncurry, Goulburn, Grafton, Lismore, Lithgow, Muswellbrook, Nelson Bay, Parkes, Port Macquarie, Tamworth, Taree, Ulladulla and Wagga Wagga.
In other words, population growth underperformed the national average everywhere in the state except for a handful of smaller conurbations where tiny growth figures on small populations caused a blip on the chart of 1.8% or above – Bathurst (+700 persons), Cessnock (+600), Orange (+700) – where the absolute population growth figures are so low as to be immaterial and verging on trifling at the state level.
Compare this, for example, to Greater Sydney's blistering population growth of 81,000 persons in the year to June 2013.
Of course, there are always cases of regional towns and cities around Australia where there exists a population spurt.
In 2013, these included Geelong (+2500), Melton (+2700), Rockhampton (+1600), Townsville (+4200) and Mackay (+2000). The Queensland hubs of the Gold Coast and Sunshine Coast also feature here.
However, the bigger picture is clearly that Australia is urbanising, and the capital cities are leading the way in terms of jobs, economic prosperity and population growth.
SUBSCRIBE & DON'T MISS A SINGLE EPISODE OF MICHAEL YARDNEY'S PODCAST
Hear Michael & a select panel of guest experts discuss property investment, success & money related topics. Subscribe now, whether you're on an Apple or Android handset.
PREFER TO SUBSCRIBE VIA EMAIL?
Join Michael Yardney's inner circle of daily subscribers and get into the head of Australia's best property investment advisor and a wide team of leading property researchers and commentators.
---
---