Melbourne's weekend auction market bounced back last weekend recording a strong clearance rate clearance rate of 75.5 percent.
This was higher than the previous weekend's 72.7 result and just higher than the 75 percent recorded over the same weekend a year ago.
The Melbourne winter auction market continues to produce consistently solid results with the current four weekend average at 74.2 percent compared to the previous four weekend result of 73.3 percent.
627 homes are scheduled to be auctioned this weekend which is just ahead of last weekend's 625 auctions and higher than the 592 listings recorded over the same weekend a year ago.
Auction numbers are set to rise strongly over the coming weekends into spring.
The most popular region for auction listings this weekend in Melbourne is the inner south with 108 followed by the inner city with 107, the west with 103, the inner east with 91, the north east with 62 and the outer east with 61 auctions scheduled.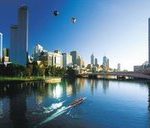 The most popular suburb for auction listings this weekend in metro Melbourne is Richmond in the inner city with 16 followed by Glen Iris in the inner east, Reservoir in the north east, South Yarra and St Kilda both in the inner city each with 11 auctions scheduled.
First home buyer numbers continue to rise in the Melbourne market as this group gradually re-energises.
According to latest ABS data, 1715 first home buyer loans were approved in Victoria over June which was the same result as recorded over the previous month.
Despite the flat result over the month, the June result was the highest monthly total recorded in Victoria by first home buyers since August 2013.
First home buyers however account for just 8.6 percent of Victorian housing loan activity which is just above the record low market share of 8.1 percent reported in April this year.
First home buyers will continue to gradually work their way back into the Melbourne market as low interest rates and flat house price growth improves affordability for this group.
For all the auction results click : http://www.homepriceguide.com.au/