The housing market is potentially moving through its peak with homes taking a bit longer to sell and vendors discounting their initial listing prices by a greater margin in order to sell a property.
RP Data tracks a collection of leading indicators on the housing market. These indicators track the level of vendor discounting in the market and the number of days it typically takes to sell a home.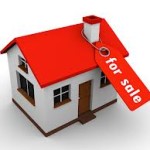 These indicators provide insight into the current market conditions; specifically how responsive the market is to the homes available for sale.
The level of vendor discounting is measured across homes sold via methods other than auction (typically private treaty sales) and is only measured across homes which sell for less than their original list price.
Across the combined capital cities, the level of vendor discounting is recorded at -5.8% for houses and -5.6% for units. Both figures have increased from recent lows of -5.6% and -5.0% respectively.
Discounting for houses is lower than a year ago (-6.0%) however, discounts for units were slightly lower 12 months ago (-5.5%). As you can see from the first chart, despite a recent increase, discounting levels remain quite low on an historic basis.
If discounting reduces you typically see the length of time it takes to achieve a sales reduce as the negotiation period would generally become shorter.
Capital city houses are typically taking 47 days to sell compared to 48 days a year ago, while units are taking 45 days compared to 44 days a year ago.
Much like discounting levels you can see that there has been a slight increase in average days on market over recent month after reaching lows of 36 days for houses and 34 days for units, both of which were achieved in March of this year.
Looking at the measures across the individual capital cities you can see a divergence in results. This is reflective of the fact that overall housing market conditions are varied across the cities with Sydney and Melbourne housing markets much stronger currently than all other capital cities.
If we first look at the average level of vendor discounting we can see that in Melbourne and Brisbane the rate of discounting has reduced for both houses and units.
Discounting levels have also reduced for Canberra houses and Hobart units. Across all other cities and property types discounting levels have actually increased over the year.
Turning attention to the average number of days on market by capital city the first thing which is most notable is how much lower the average days on market figure is in Sydney compared to other capitals.
Melbourne also has a lower average number of days on market compared to the other capitals. This is very much reflective of the much stronger capital growth conditions in both of these cities.
In Sydney, Melbourne and Adelaide the average days on market has fallen for houses over the year while it is unchanged in Brisbane and Canberra but risen elsewhere.
For units, the average number of days on market has increased in all cities except for Sydney, Melbourne and Brisbane.
Time on market and discounting levels have increased slightly over recent months but continue to remain low on an historic basis.
Although home values continue to rise, they are doing so at a slower rate and sales volumes are quite flat. In light of these factors we would expect that we may see some further increases in both discounting and time on market over coming months.
This should create a little more leverage in negotiations for buyers however, vendors still have a much greater advantage in the negotiation process than buyers.

SUBSCRIBE & DON'T MISS A SINGLE EPISODE OF MICHAEL YARDNEY'S PODCAST
Hear Michael & a select panel of guest experts discuss property investment, success & money related topics. Subscribe now, whether you're on an Apple or Android handset.
NEED HELP LISTENING TO MICHAEL YARDNEY'S PODCAST FROM YOUR PHONE OR TABLET?
We have created easy to follow instructions for you whether you're on iPhone / iPad or an Android device.

PREFER TO SUBSCRIBE VIA EMAIL?
Join Michael Yardney's inner circle of daily subscribers and get into the head of Australia's best property investment advisor and a wide team of leading property researchers and commentators.
---
---