In general, inflation is relatively low and likely to remain so for quite some time, which has caused some people to ask: is property still a good investment in times of low inflation?
This question was addressed in 1994 in an excellent book entitled Building Wealth in Changing Times by Jan Somers.
Some things have not changed since that time – finance journalism was and is still a mile wide and an inch thick – and as interest rates finally dropped from their sky-high climes of 17% as we entered the 1990s, the press rolled out the predictable headlines. Negative gearing is dead! Property is buried as an investment class!
Somers' book was a swift and effective rebuttal to the journalists. And over time, her arguments were proven to be exactly right.
| | | | |
| --- | --- | --- | --- |
| Annual Averages | 1960s | 1970s | 1980s |
| Inflation (CPI) | 3.0% | 11.0% | 8.0% |
| Capital Growth | 6.5% | 14.5% | 11.5% |
| Interest rate | 4.5% | 7.5% | 13.5% |
Source: Building Wealth in Changing Times, Jan Somers
As Somers points out, the 1960s and 1970s offered a unique opportunity for those who invested in residential property.
The catch, of course, was that banks were not keen to lend for property investment and thus available capital was scarce.In theory, you could easily obtain a capital growth rate in excess of the interest rate and "create wealth from thin air".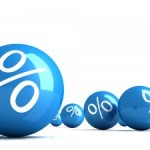 The 1980s presented an altogether different dynamic. High inflation persisted in tandem with high capital growth, but with this came the pain of very high holding costs as interest rates averaged 13.5% across the decade.
Equities-only investors love to argue that owners of property do not move ahead, as when they sell and re-buy property the new acquisition has increased in price as much as the property just sold.
There may be an element of truth in that for homeowners, but not for property investors.
After all, who wouldn't want to own properties which were bought at last century's prices? I'm sure that any long-term owner of property would agree that the best properties in any portfolio are those that were bought for a five-figure sum!
Property in times of lower inflation
While the journos declared the idea of borrowing to invest in property to be dead in the early 1990s, Jan Somers, being a mathematician, ran some numbers through a model and presented some compelling evidence to show that, in spite of the headlines, property can still be a fabulous investment in times of lower inflation.
What her figures showed was that in times of lower CPI (inflation) and lower interest rates, the internal rate of return (IRR) on a residential investment property could be remarkably similar to the rates of return achieved when interest rates and inflation are high.
Of course, in the 1980s property investors enjoyed their debt being devalued by high inflation. But offsetting this were high interest rates and holding costs.
The net returns after holding costs on investment in a less inflationary environment can end up being very similar and very appealing.
Outperforming
The one caveat I will add here is that whether inflation is high or low, it is still important to seek investment properties which outperform inflation and the median price growth of the asset class.
This is not necessarily hard to do. By investing counter-cyclically in states which have not recently experienced great growth then you can begin to move ahead of the pack.
[sam id=35 codes='true']
In fact, the longer I am in the real estate game, the more convinced I become that for the average investor residential investment properties close to the median price present the best opportunity for financial freedom.
A major reason this is that, rightly or wrongly, most investors seem far more attuned to the idea of buying and holding an investment property for the duration of a mortgage than they do riding out manic depressive stock market gyrations.
And while those of us of a more academic bent like to debate the pros and cons of asset classes and risk versus return, residential property remains a fantastic long-term proposition as Australia's population swells.
Food and shelter form the base of our hierarchy of needs and while some will maintain to the death that the only place to build wealth is in share markets, what really counts is taking decisive action.
Owning a number of investment properties for the long haul is a great option for most investors.

Subscribe & don't miss a single episode of Michael Yardney's podcast
Hear Michael & a select panel of guest experts discuss property investment, success & money related topics. Subscribe now, whether you're on an Apple or Android handset.
Need help listening to Michael Yardney's podcast from your phone or tablet?
We have created easy to follow instructions for you whether you're on iPhone / iPad or an Android device.

Prefer to subscribe via email?
Join Michael Yardney's inner circle of daily subscribers and get into the head of Australia's best property investment advisor and a wide team of leading property researchers and commentators.
---
---