---
Is it better to rent or own your home?
The answer depends on whether you are asking it from a financial point of view or from a lifestyle point of view.
Let's answer this question from both perspectives.
From a financial point of view it's better to live in the smallest and least expensive home and have all your money invested in assets that generate you both a capital gain and a rental income.
Generally you get an 8 to 10 per cent capital gain plus a rental income of 4 to 5 per cent, averaged over a ten year period.
So you will receive 12 to 15 per cent per annum total return over the longer term.
Of course when it comes to the home you own and live in, you miss out on rental income and only get a capital gain.
So the more expensive the home, the more rental you will be missing out on because you are living there.
Over a lifetime this can be quite substantial.
For example 4 per cent of a $200,000 home is $8000 rental per annum that you forego, but a $2,000,000 home will mean you will lose $80,000 rent per annum.
However the more expensive the home, the lower the rent return percentage. In other words, a property worth over $2,000,000 may only get you 2 per cent net rental return.
So in this example you may only receive rental of $40,000 per annum should you own an investment property worth $2,000,000.
This basically says that it's cheaper to rent a luxury home than it is to own the luxury home.
Additionally, the loan you take out to buy your own home to live in is generally a principle and interest loan, which means you are paying the loan down over a 30 year period and the interest repayments are not tax deductible. Plus the monthly repayments are generally higher on a principle and interest loan than on an interest only loan.
Whether you should own your own home or rent your own home depends on what value you place on lifestyle versus wealth accumulation.
[sam id=38 codes='true']As stated before if you put financial security/risk above all else, than you should buy the lowest value home, pay it off early and when you are financially ready, invest in property. This would however not be the best wealth creation strategy because it's too conservative and too slow.
Remember your own home only gets you capital gain, whereas an investment property gets you both capital gain and rent return. So its makes sense to increase the asset class that brings you the greatest total return.
However if lifestyle is just as important to you, then it may be better to rent your own home because the rental you pay is generally less than your loan repayments, which include the interest and principle payable on your home loan. This is especially true when it comes to properties that are in the higher end price bracket.
But if you are renting you should then buy an investment property at a higher value or at the very minimum, at an equivalent value and rent it out to a tenant. This allows you to be a player in the property market.
If it's rented out then the interest on the loan is tax deductible and after tax refunds are taken into account, the monthly payments will not be very much.
Hence the combined monthly payments on both the investment property (after tenant's rent collected and tax refund) and paying the rent on your own home, is generally less than the monthly interest and principle loan repayments for owning your own home.
This will generally get you a better lifestyle (quality of home to live in personally) than trying to pay off your home, and at the same time you have got an investment property earning you around a 10 per cent capital gain and a rent return of around 2 to 4 per cent per annum.
However the final decision will depend on the individual, because some feel much more secure owning a median priced home that they pay down and eventually own outright.
Others prefer a lifestyle above all else and rent a fancy home, but at the same time purchase an investment property which will allow them to take advantage of receiving both a capital gain and rent return, along with all the tax benefits.
The property market has doubled in value every 7 to 10 years for the last few decades and it's essential that you have some of your hard earned cash invested in this sector.
The above is just a general overview and the actual numbers will vary from person to person due to individual tax rates and interest rates on their loans.
………………………………………………………….
Take your property investing to a whole new level by joining me in October at my…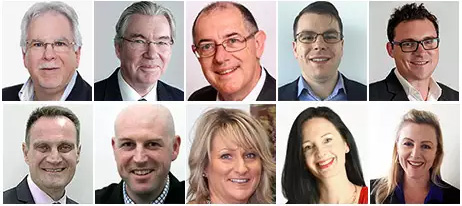 What's it all about? Click here and find out more.
Maybe now it's time you stepped up and played in the big league by getting started in property renovations or development.
This is the course where other "experts" who are now teaching got their education. Click here find out more and reserve your place

Michael Yardney
………………………………………………………….
[post_ender]
SUBSCRIBE & DON'T MISS A SINGLE EPISODE OF MICHAEL YARDNEY'S PODCAST
Hear Michael & a select panel of guest experts discuss property investment, success & money related topics. Subscribe now, whether you're on an Apple or Android handset.
PREFER TO SUBSCRIBE VIA EMAIL?
Join Michael Yardney's inner circle of daily subscribers and get into the head of Australia's best property investment advisor and a wide team of leading property researchers and commentators.
---
---