There are many ways to accelerate your home loan repayment and, generally speaking, it's a good idea to do so.
After all, a mortgage is usually a huge debt for most people, and the obvious reason to pay off your mortgage faster is to save you from paying interest.
The longer the term of your mortgage, the more interest you pay over the life of the loan.
But when looking at your home loan repayments, is the fastest option always the best option?
Perhaps surprisingly, the answer isn't always the same for everyone.
For many people, a home isn't the only debt that they're carrying, even though it may be the biggest.
There is such a thing as priority when it comes to debt, and obligations such as high-interest debt is much more costly to your wallet – and your credit – than a mortgage.
When it comes to high-interest debt like credit card debt, it's almost always better to pay off that first before accelerating your home loan repayments.
When you make mortgage payments, in most cases some of that is automatically being applied to the principal, which isn't the case when it comes to credit card debt.
With the average credit card interest rate in Australia at 17% according to CANSTAR, minimum payments can quickly swell, eating more out of your budget while leaving the bulk of the balance intact.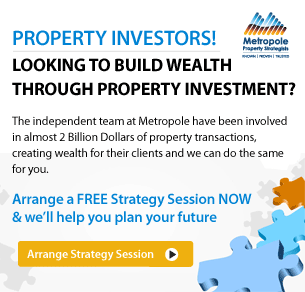 Paying off these debts first can free up the cash you will have saved in interest for you to then allocate to your home loan.
If you're planning on a big life or income change – a job transfer, a new addition the family, a car payment, assuming care of an elderly relative – then putting extra money toward your home loan repayment might not be the best idea at the moment.
The benefit of most mortgages is that, for good or for ill, the monthly payment is the same for a particular term, making it easy to budget.
But a mortgage is just one aspect of your life, and if you're going to need to be flexible in other areas, then it's better that you wait to mix up your mortgage payments and allot that extra cash elsewhere until you're better able to predict/project how your finances will look in the near future.
Are you sacrificing in other areas to make extra home loan repayments?
We could all do a bit of belt-tightening to save extra money, but if all of your extra money is going toward your mortgage that means that you may be neglecting other long-
term plans like saving for a child's higher education costs or bulking up your personal savings to combine with your superannuation.
For most of us, a home loan is only part of a long-term investment strategy, which means that other areas must be invested in if we want them to perform well over time.
And if you don't have an adequate emergency fund, stop everything right now and put any extra cash into creating one as opposed to repaying your home loan.
All it takes is one emergency to knock a formerly stable household off kilter, and uninsured expenses can cause homeowners to borrow money to cover these unforeseen costs at high rates because they have no other option.
Paying off a mortgage is something that many homeowners dream of.
As sweet as that dream may be, however, look at how your home loan repayment process fits into the rest of your financial plans and whether it meets both your short- and long-term goals.

Subscribe & don't miss a single episode of Michael Yardney's podcast
Hear Michael & a select panel of guest experts discuss property investment, success & money related topics. Subscribe now, whether you're on an Apple or Android handset.
Need help listening to Michael Yardney's podcast from your phone or tablet?
We have created easy to follow instructions for you whether you're on iPhone / iPad or an Android device.

Prefer to subscribe via email?
Join Michael Yardney's inner circle of daily subscribers and get into the head of Australia's best property investment advisor and a wide team of leading property researchers and commentators.
---
---