Credit growth slows
The Reserve Bank's Financial Aggregates figures for May 2016 showed annual total credit growth ticking back a little.
As shown by the red line in the chart below the annual rate of growth in credit to property investors has fallen from 11 per cent in June 2015 to just 6 per cent in less than one year, following a regulatory clampdown.
Banks can and will still find want to find ways to lend, and owner-occupier credit grew at an annualised pace of 7.4 per cent, the strongest result in 69 months.
That said tighter serviceability criteria have slowed total housing credit growth to 6.9 per cent.
Business credit expanded by 0.3 per cent in May to be 7.1 per cent higher over the year, a bit of a pullback from the preceding month's 87-month high.
Piecing it together, total credit growth grew by 6.9 per cent, having hovered in a fairly narrow range for the past 12 months.
Booming deposit growth
Although term deposits have been understandably unpopular with interest rates being as low as they are, other bank deposits have mushroomed out to record huge growth, more than doubling within less than five years.
Good news for banks and funding.
A lot of energy is directed at whether housing credit is growing faster or slower each month, and at the national level, this does matter.
Fact is, though, there is simply more and more credit sloshing around the housing market every month – now some $1.564 trillion of it – so if you want to benefit from that you need to anticipate where the credit is flowing to.
As for the share of outstanding credit that relates to investors or owner-occupiers, arguably nobody really knows – not even APRA or the banks themselves.
And however loans are categorised is much more of a grey area than was the case in cycles past.
Throw in credit that is classified as business credit and personal credit, and the total now comes to $2.562 trillion, a total that has doubled since September 2005.
The wrap
Overall it was a softer headline result, with housing lending serviceability criteria having been maintained despite lower interest rates.
In the housing market it's been interesting to note how the inner suburbs of Sydney have fared better than the outer suburbs.
Why so, when the population is expanding so strongly right across Sydney?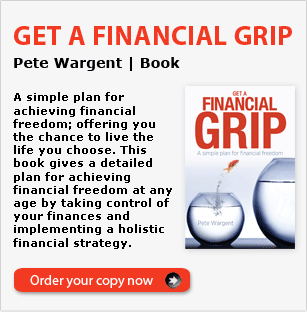 Perhaps one of the main reasons is that the city and "Eastern" Sydney – which if you are unfamiliar with the geography of Sydney, for the purposes of this point is the b
it around where the city and the harbour is located – has created thousands more jobs than workers for a jobs surplus of around 175,000, and is forecast to continue doing more of the same over the decade ahead.
Western Sydney, on the other hand, has thousands more workers (1,088,000) than it does jobs (881,000).
The net result is that each working day well over 300,000 Western Sydney residents travel out of the region to work, compared to only 100,000 travelling into the region, for a jobs deficit of approximately 200,000.
Forecasts are for this issue to become more acute over time.
It is all well and good to suggest that aspiring homeowners should simply pack up and head west for more affordable housing options, but if this requires an hour long commute across congested road or rail, in aggregate this will fail to transpire.
I took a look at the forecasts in more detail here.

Subscribe & don't miss a single episode of Michael Yardney's podcast
Hear Michael & a select panel of guest experts discuss property investment, success & money related topics. Subscribe now, whether you're on an Apple or Android handset.
Need help listening to Michael Yardney's podcast from your phone or tablet?
We have created easy to follow instructions for you whether you're on iPhone / iPad or an Android device.

Prefer to subscribe via email?
Join Michael Yardney's inner circle of daily subscribers and get into the head of Australia's best property investment advisor and a wide team of leading property researchers and commentators.
---
---