According to the latest housing finance data release for March 2017 there was $33.2 billion in finance commitments over the month.
The monthly value of commitments increased by 0.9% to be 5.3% higher year-on-year.
While the value of commitments to investors has slowed over recent months, owner occupier demand lifted slightly in March 2017.
The data shows that in March 2017, the $33.2 billion in housing finance commitments comprised of $20.2 billion to owner occupiers and $13.0 billion to investors.
The value of owner occupier commitments increased by 0.9% over the month to be at its highest level since June 2016.
Investor demand also rose over the month, up 0.8% however, it remains well below levels from a few months ago.
Looking at recent monthly data it suggests that demand from owner occupiers has been reasonably steady while the level of demand from investors has eased.
Keep in mind that this data pre-dates the most recent policy announcement from APRA; over the coming months there are likely to be a number of headwinds for investors in the form of: higher mortgage rates, reduced availability of interest-only lending and changes to depreciation benefits for plant and equipment on investment property for new purchases.
Given this we would expect that investor demand is likely to fall further over the coming months.
Owner occupier demand continues to be fueled by purchases of established housing stock while refinance activity continues to fade.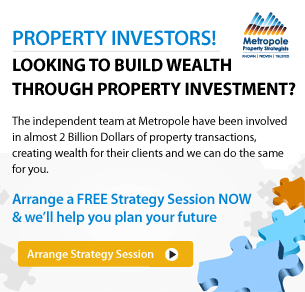 The $20.2 billion in housing finance commitments to owner occupiers consisted of $1.8 billion for construction of dwellings, $1.1 billion for purchase of new dwellings, $6.1 billion for refinancing of established dwellings and $11.1 billion for purchase of other established dwellings.
The value of lending for construction and purchase of new dwellings has remained at fairly consistent levels over the past year and a half.
The value of refinancing has been trending lower since it peaked in December 2015 and it is now at its lowest level since July 2015.
At the same time, demand for purchases of established dwellings is trending higher and is at its highest level since September 2015.
Mortgage demand from investors overwhelmingly comes from investors buying established housing rather than new housing.
The $13.0 billion worth of commitments in March 2017 consisted of $1.1 billion from construction of dwellings and $11.9 billion from established housing.
The $1.1 billion in commitments for construction was 6.1% higher over the month while the $11.9 billion for established housing is 0.3% higher over the month.
The value of lending for investors for established housing is now down -4.6% from its most recent peak two months ago and -12.5% lower than its historic peak in April 2015.
Comparing established housing to new housing continues to show that the bulk of housing demand is coming from established housing stock.
Over the month, 85% of mortgage demand (excluding refinances) was for established housing stock ($23.0 billion) with the remaining 15% ($4.0 billion) for new housing stock.
The data is pointing to ongoing weaker demand from the investor segment of the market and refinances from owner occupiers slowing while demand from owner occupiers for established housing stock is trending higher.
With the lending environment continuing to change, particularly for investors, we would expect that demand from investors will continue to wane.
Higher interest rates, the rationing of the availability of interest-only lending and reduced negative gearing benefits is likely to weigh on investor demand over the coming months.

Subscribe & don't miss a single episode of Michael Yardney's podcast
Hear Michael & a select panel of guest experts discuss property investment, success & money related topics. Subscribe now, whether you're on an Apple or Android handset.
Need help listening to Michael Yardney's podcast from your phone or tablet?
We have created easy to follow instructions for you whether you're on iPhone / iPad or an Android device.

Prefer to subscribe via email?
Join Michael Yardney's inner circle of daily subscribers and get into the head of Australia's best property investment advisor and a wide team of leading property researchers and commentators.
---
---