Upon momentary reflection, I don't think I've ever been trendy in my entire life.
Back in my school days there was an amazing craze for trainers for about three years in the late 1980s, the must-have footwear being Troop Cobras, or SPX, or British Knights with airbags for the slightly more 'reserved', if that's the right word.
Alas as a brand Troop proved to be a bit of a flash in the pan as the inner city communities moved on to the next big thing, with Air Jordans taking a big share of the market from the mid-1980s.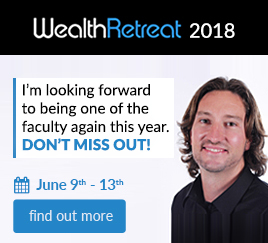 Being white, middle class, and not being one of the estate kids, I was never going to be a pioneer in the gangster-wear horde to be fair, though I did have a crack at most of the ridiculous haircuts at one point or another.
Never quite approaching trendy though, always a step or three behind.
Looking back – and particularly looking back at some photos of the 1980s – I don't think this is necessarily a bad thing.
Sometimes it's just best to accept that not being trendy is fine, and to go with what works for you.
Compounding gains
Getting back to personal finance (though perhaps it should perhaps be noted here that spending several years worth of pocket money on trainers with massive tongues wasn't great budgeting protocol), most readers will be familiar with the power and importance of compounding gains.
Take the below example of a hypothetical $1 million portfolio which compounds at a range of different annual percentage rates.
Now it should be said here that buy-and-hold investing is probably one of the least trendy things in the world at the moment.
Yes, I know, everyone's into shorting iron ore producers, swing trading, Bollinger Bands, and all the rest.
Just to back up a moment, though – and speaking as an unashamed buy-and-hold investor with a borderline obsession with accumulating assets that I never have to sell – this doesn't by any means reflect that buy-and-hold is dead as a strategy.
Market timing
Whereas virtually everyone on the internet is apparently an expert in hindsight because they are reading charts from right to left, in real time and reading charts from left to right most people are fairly bad at predicting what will happen to markets next.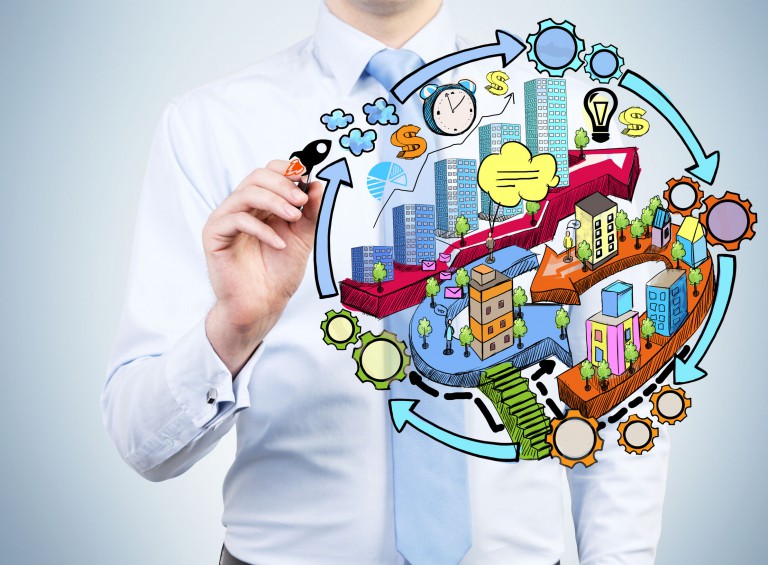 Of course, this doesn't mean we don't try to acquire investments when they offer reasonable value and have great future prospects.
But it may also mean not selling when experts on blogsites or Twitter declare that a correction is coming (which in reality is every year for some asset classes).
Just to pick one recent example, it was widely reported that the 'Brexit' vote would cause a serious correction to the FTSE 100, but after an initial blip when the market dipped in to the 5000s this UK index then blazed astronomically higher to hit an unprecedented level earlier this month at close to 7,400.
Maybe I missed it, but as far as I know nobody predicted that outcome.
The challenge with the buy-sell-buy-sell approach is that some investors that sold are now stuck between a proverbial rock and a hard place, having failed to participate in the upside and with valuations stretched close to their highest ever level.
I'm still buying the FTSE even now, as I have been every month now forever-and-a-day, but at least I know that my pounds will be buying fewer units while valuations are so stretched.
This is definitely not a trendy viewpoint right now!
Transaction costs
One of the great advantages of buy-and-hold investing is that you can minimise the transaction costs of buying and selling, including capital gains taxes.
Take the below example where two portfolios are growing at an annual rate of just 4.5 per cent and 6 per cent respectively.
These returns are beating portfolios achieving far stronger rates of growth but are selling every 5 years to move on to the next big thing (assumed here are transaction costs of 20 per cent of the portfolio, representing assumed selling and acquisition costs, and taxes payable on capital gains).
This suggests that if you are brilliant at market timing you might do better than average through trading in and out of investments.
My preferred approach has always been to buy the best assets I can afford at any given point in time, and to hold on to them indefinitely.
As an accumulator, it leaves me free to concentrate on other, more interesting stuff.

SUBSCRIBE & DON'T MISS A SINGLE EPISODE OF MICHAEL YARDNEY'S PODCAST
Hear Michael & a select panel of guest experts discuss property investment, success & money related topics. Subscribe now, whether you're on an Apple or Android handset.
NEED HELP LISTENING TO MICHAEL YARDNEY'S PODCAST FROM YOUR PHONE OR TABLET?
We have created easy to follow instructions for you whether you're on iPhone / iPad or an Android device.

PREFER TO SUBSCRIBE VIA EMAIL?
Join Michael Yardney's inner circle of daily subscribers and get into the head of Australia's best property investment advisor and a wide team of leading property researchers and commentators.
---
---