---
Having been actively investing in property for almost eight years now; I've got enough skin in the game to be called a bunch of different names.
"Lazy", "Slumlord", "Tax-evader", and even "Future-generation-crippler" to name just a few.
I've had these thrown at me from strangers online in forums and chats, and even from a couple of friends.
Well, today I ask anyone reading this, regardless of what camp you fall in to, to genuinely consider the perspective that average property investors aren't lazy, greedy slumlords who are the scum of the earth.
More often than not; property investors are in fact industrious hard workers who are trying to better their lives financially, and ultimately become less of a burden on the Australian tax-paying populace, later on in their lives.
What has emerged in recent years – particularly in the last two to three years where Sydney and Melbourne have swelled to tremendous peaks of their property cycles – is a trend of shaming everyday property investors in Australia.
In many circles, property investors are now seen as some kind of 'evil'.
Be it locals or foreigners, property investors are constantly being considered to be the 'scum of the earth' by those who don't invest (and often, those who don't own a home themselves specifically… but more on that later).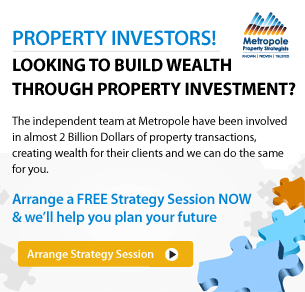 What surprises me most is to hear and read of folks who say that property investors are lazy; because they just go and buy up a bunch of houses and 'sit pretty, making money off of hardworking Aussies who will never stand a chance now, to own their own home, as a result of the investors'.
That could not be further from the truth and in fact the reality of who almost all residential property investors are.
Believe it or not, residential property investing – in any stage of the property cycle (to the uninitiated here; by cycle I'm referring to investors buying no matter if the market is in boom/peak, or in the doldrums/bottoming-out; stage of the overall property cycle) – takes serious guts.
Not only that, but it is time we debunked the myth that residential property is an asset-class that is 'super low risk'.
This is simply not true.
Why is it that start-ups, small business people, and other kinds of entrepreneurs are so often regarded in media and public opinion as having a fair go, as having guts t
o try something new, and as being valuable to the Australian economy; yet property investors are frowned upon?
Building a property investment portfolio actually exposes would-be investors to a truckload of risk.
In my humble opinion I'd argue that it matches the level of risk an individual would take on in any other business venture.
Property investing does, in fact, take guts to get in to, and here's why.
Below are just some of the many major risks that novice and first-time property investors face.
Putting a lot of eggs into one basket.
Unlike other investment classes such as shares, precious metals, and managed funds; where the entry-point can be accessibly low (even as little as a few hundred dollars in some instances); residential property commands much more upfront capital.
This often sees for aspiring wealth-chasers like young singles, couples, and young families pour much of their life-savings into one investment class vehicle, and that is a gutsy move to make.
Buying in to the wrong market at the wrong time in that market's cycle.
Most residential property markets tend to follow cyclical trends, typically occurring in a 7-10 year cycle of peak, downturn, trough, and upswing.
Though many investors follow the old adage 'Time IN the market vs. TIMING the market'; the reality is that buying the right property at the wrong time in it's cycle – especially during the 'foundation' years of growing a property – can severely impact the wonders that father time can offer a well-bought portfolio.
It takes guts to bring your meticulous research to an area at it's cyclical 'moment' and take action.
Just plain buying into the wrong market.
Whilst most markets are cyclical; that doesn't mean that all are destined to do well, over time.
Buying into an area that looks nice yet offers no population growth drivers (coupled with – ideally – restricted future housing stock supply) is a huge risk for any investor looking to start their portfolio.
Buying the wrong 'type' for the right area.
When aspiring investors work hard to find the 'right' suburb or area to invest, that is in the 'right' stage of its cycle; this doesn't mean the investor is immune to faltering.
One of the biggest rookie errors an aspiring investor can make is to purchase the wrong stock.
After all, what good is it owning a 4-bed, 1-bath, 0-garage house in a rising area, when the rental market is hungry for 3-bed, 2-bath, 2-garage properties?
Buying a money pit.
Even when property investors have the guts to get into property, complete their due diligence and research to find that right area, at it's right time, and is the right housing 'type' for that area; the house of cards can come crashing down by purchasing a lemon.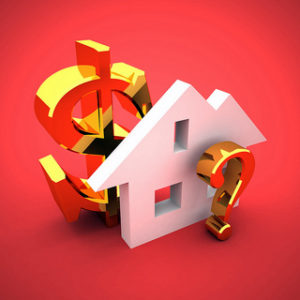 This could be a cunningly marketed 'renovator's dream' that requires so much extra capital be poured into it, to bring it up, that the returns literally get eaten away by contractor, materials, and Bunnings bills.
Remember – these individuals are investing in property in an attempt to better their lives and those of their families financially, and to ultimately become less of a burden to the public purse, later on.
So if you are not a property investor yourself and are in the camp to scorn others who give it a go, its worth thinking twice before you ridicule or criticise their efforts.
Remember that for every investor that succeeds in their financial goals; that is one more mouth (or sometimes a whole family of mouths!) that the public purse – and your hard-earnt tax dollars – won't need to feed in the future.
SUBSCRIBE & DON'T MISS A SINGLE EPISODE OF MICHAEL YARDNEY'S PODCAST
Hear Michael & a select panel of guest experts discuss property investment, success & money related topics. Subscribe now, whether you're on an Apple or Android handset.
PREFER TO SUBSCRIBE VIA EMAIL?
Join Michael Yardney's inner circle of daily subscribers and get into the head of Australia's best property investment advisor and a wide team of leading property researchers and commentators.
---
---