How's our economy performing?
Now that's an important question if you're a property investor or in business.
Each month the Reserve Bank meets to discuss the state of the economy and set official interest rates and then releases its minutes to explain the reasons behind their monetary policy decision and a chart pack which I summarise for you here at Property Update .
This month there's good economic news, even though you may have missed it if you read the mainstream media.
The latest ABS's figures show our economy grew by 0.8% in the June quarter after rising by 0.3% in the March quarter.
Annual economic growth held at 1.8% – now I now that's less than the RBA would like, but Australia's economy just completed its 26th consecutive year of growth.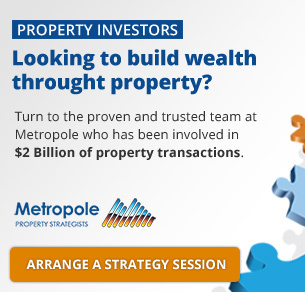 Our last recession was January-June 1991.
Craig James CommSec chief economist explains it this way:
"… the economic growth figures look backwards, not forwards.
Looking ahead, the economy is gathering momentum with businesses making money, investing and hiring new workers.
The global economy is also in better shape.
And while home building is set to slow, its place will be taken by infrastructure spending – especially more roads, tunnels and railways."
Of course there's always the X factor with the North Korean situation – which in my mind is a game of egos.
Anyway… let's see what the RBA Charts show:
INTERNATIONAL ECONOMIC GROWTH
As always, it's important to start with the international context…
The slew of numbers across various major economies continue to suggest a mixed picture, but overall…
Conditions in the global economy are continuing to improve.
Labour markets have tightened further and above-trend growth is expected in a number of advanced economies, although uncertainties remain.
Growth in the Chinese economy has picked up a little and is being supported by increased spending on infrastructure and property construction, with the high level of debt continuing to present a medium-term risk.
The economic growth of our major trading partners is forecast to be around its long-run average this year before easing slightly in 2018, even though growth in China is a little uncertain.
The International Monetary Fund expects global economic growth of 3.5 per cent in 2017 and 3.6 per cent in 2018, compared with 3.2 per cent growth in 2016.
However, the IMF has identified a number of potential risks to the global economy, including inflated asset prices, a growing trend toward protectionism and the outlook for the Chinese economy.
INFLATION
Headline inflation rates have declined recently, largely reflecting the earlier decline in oil prices.

EMPLOYMENT
Unemployment is falling in the 3 biggest economic regions, meaning their economies are slowly improving:
While many of the previous concerns of a world recession have faded, we're in a low growth, low inflationary, low interest rate environment which is likley to remain that way for some time.
Most central banks have been trying to stimulate their individual economies with low interest rates, but in general this has been to no avail.
Of course it's much the same in Australia – our low interest rates are not stimulating the economy as much as the RBA would like.
This is one of the reasons why I can't see an interest rate rise any time soon.
AUSTRALIA'S ECONOMY
As I mentioned in my introduction, last week's ABS data shows the Australian economy grew by 0.8 per cent in seasonally adjusted terms during the June quarter.
Domestic spending increased 1.0 per cent for the quarter, driven by a 0.7 per cent growth in household consumption, with expenditure on food, clothing and household furnishings increasing.
Dwelling construction grew a moderate 0.2 per cent with growth being observed in New South Wales and Queensland.
Growth was also observed in industries providing services to business – Professional, Scientific and Technical Services, Financial and Insurance Services, and Information, Media and Telecommunications all recorded above trend growth.
The Manufacturing industry grew 1.8 per cent.
GDP growth for the 2016 -17 financial year was 1.9 per cent.
Economic conditions continue to vary across the states.
Recently, economic growth has been strongest in Victoria, New South Wales and ACT and weakest in Western Australia.
And like the rest of the world, Australia is in a low inflationary environment which is of course one of the reasons the RBA can keep official interest rates so low.
The Consumer Price Index (CPI) rose 1.9 per cent through the year to June quarter 2017
The most significant price rises for the quarter were medical and hospital services (+4.1 per cent), new dwelling purchase by owner-occupiers (+0.9 per cent) and tobacco (+1.0 per cent).
These rises are partially offset by falls in domestic holiday travel and accommodation (-3.2 per cent) and automotive fuel (-2.5 per cent).
HOUSEHOLD SECTOR
The sluggish household sector is a concern.
Retail sales have picked up recently, but slow growth in real wages and high levels of household debt are likely to constrain growth in spending.
At a time when household income growth has remained weak there has also been a further decline in the household saving ratio.
Low growth in household disposable income continues to weigh on spending.
Having said that Australian households are amongst the wealthiest in the world, with our assets (primarily in real estate) increasing in value faster than our liabilities 9due to low interest rates).
The graph below shows the interesting effect of our current low interest rate environment.
Despite record high levels of household debt, falling interest rates means that this debt is more affordable than ever with average household debt as a percentage of disposable income being at an affordable level.
Consumer sentiment remains fickle, and currently more people are pessimist about their future than people who are optimistic.
When people don't feel confident about their jobs or their future, they don't spend.
OUR HOUSING MARKETS
Conditions in the property markets vary considerably around the country.
After a heady start to the year, the latest Corelogic figures show property values are levelling out.
In fact dwelling values were virtually unchanged across the nation in the month of August with capital city values rising by 0.1% and combined regional areas seeing values fall -0.2%.
Looking forward, housing starts are declining as are building approvals for new dwellings.
The decline in higher-density approvals has been concentrated in New South Wales (where housing activity has been quite strong of late) and Queensland (where conditions have been less favourable.)
This is a good thing as supply of new apartments is currently running ahead of demand, particularly in the Melbourne and Brisbane CBD's.
OUR PROPERTY MARKETS ARE TAKING A BREATHER
Boy things have changed in our property markets during the year.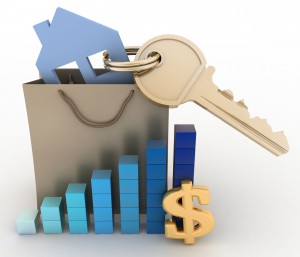 After a heady start to the year, the latest Corelogic figures show property values are levelling out.
In fact, dwelling values were virtually unchanged across the nation in the month of August with capital city values rising by only 0.1% and combined regional areas seeing values fall -0.2%.
A.P.R.A seems to be getting its way putting pressure on lenders to encourage principal and interest loans plus larger deposits and the latest ABS Housing Finance data shows a sharp drop in investor housing commitments.
At the same time home buyers are back in the market, particularly first-time buyers, who had been squeezed out of the market by investors, encouraged by State Government incentives like duty deductions and grants for new home buyers.
Housing finance and credit data confirm investor interest in the housing market has started to drop off.
APRA is getting its way… the latest ABS Housing Finance data shows a sharp drop in investor housing commitments.
The value of investment housing commitments in July fell by $460 million or 3.9 per cent from the previous month, according to the seasonally adjusted figures.
The last out-of-cycle rate hikes for investors and customers paying interest-only were announced and enacted in June.
TWO OF THE MAJOR DRIVERS FOR OUR HOUSING MARKETS:
Our housing markets are very dependent on consumer confidence.
There is a direct link between consumer confidence and housing turnover and rising prices.
Consumer sentiment has fluctuated widely recently, and currently more of us have become pessimistic.
2. Employment growth has been stronger over recent months, and has increased in all states.
The various forward-looking indicators point to continued growth in employment over the period ahead.
The unemployment rate is expected to decline a little over the next couple of years.
Against this, however, wage growth remains low and this is likely to continue for a while yet.
THE BOTTOM LINE:
All in all, our economy is sound and we're now in a period of low economic growth with low inflation, low wages growth and low interest rates.
By the way…the rest of the world has been operating in this environment since the GFC
We were sheltered from this by an extraordinary mining boom and our economy's resilience to transition from this has been surprisingly impressive.
Of course there are still risks out there…
Which means the RBA is unlikely to increase interest rates for a while but the banks, under pressure from APRA, are raising their rates and at the same time causing a "credit squeeze" in an attempt to slow down the Melbourne and Sydney property markets.
This means as property investors for the foreseeable future we can't expect the type of strong capital growth in property prices we experienced in Melbourne and Sydney over the last few years.
By the way…this doesn't mean it's the wrong time to invest in property.
What it does mean is that careful property selection is critical as you can't count on the market to do the heavy lifting.
It also means a more stable property environment without the booms and busts.
WHAT DOES THIS MEAN FOR YOU?
Clearly owning property – your own home and investment properties is the way to wealth in Australia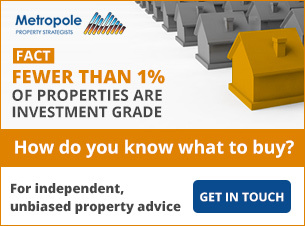 If you're looking for independent advice about property no one can help you quite like the independent property investment strategists at Metropole.
Remember the multi award winning team of property investment strategists at Metropole have no properties to sell, so their advice is unbiased.
Whether you are home buyer or a beginner or a seasoned property investor, we would love to help you formulate an investment strategy or do a review of your existing portfolio, and help you take your property investment to the next level.
Please click here to organise a time for a chat. Or call us on 1300 20 30 30.
When you attend our offices in Melbourne, Sydney or Brisbane you will receive a free copy of my latest 2 x DVD program Building Wealth through Property Investment in the new Economy valued at $49.

Subscribe & don't miss a single episode of Michael Yardney's podcast
Hear Michael & a select panel of guest experts discuss property investment, success & money related topics. Subscribe now, whether you're on an Apple or Android handset.
Need help listening to Michael Yardney's podcast from your phone or tablet?
We have created easy to follow instructions for you whether you're on iPhone / iPad or an Android device.

Prefer to subscribe via email?
Join Michael Yardney's inner circle of daily subscribers and get into the head of Australia's best property investment advisor and a wide team of leading property researchers and commentators.
---
---