---
The ABS released its Housing Finance data for July recently revealing a further 2.7 percent increase in the value of dwelling commitments in the month, driven almost exclusively by a 6.8 percent increase in investment housing loans in July thereby guaranteeing this month's headlines.
Let's take a quick look at what we can learn from the release in four parts, starting with…
Part 1 – Investor blow-off
The rolling annualised value of investor loans chart tells its own story, that being that low interest rates are fueling a huge expansion in the use of investor loans.
The July Lending Finance data which disaggregates investor loans by state will not be released until Friday.
However if you are a regular reader of this blog you will already know from the figures released by AFG (among other indicators) where we are expecting to see investor activity rising further.
The ABS data reported to 30 June showed that the uplift in investor loans has impacted all of the four major states to some extent, but Sydney is the market which is blowing off in quite spectacular style.
"This will end in tears".
Just like last month, the month before and the month before that, we are yet again told that "this will end in tears".
Of course even the most vacuous of spruikers must be aware that markets do not move in one direction (at least, I think they are) and therefore this information is no more use than me predicting that the ASX 200 will crash again, that the silver price will fluctuate or that Roosters will be a better club than South Sydney, for we know that these outcomes will surely apply at some point in time (and indeed immediately so in the case of Easts).
What we actually want to know about this "unhappy ending" we keep hearing about is: when will it end in tears, by whom will the tears be felt, and most importantly of what magnitude will these forecast declines and knock-on impacts be.
2014 is the 14th consecutive calendar year during which we have been warned of a pending inevitable crash in Australian housing markets.
To say that has been useless advice would be magnanimous in the extreme – in truth, it has been downright catastrophic advice to any poor soul who has acted upon it.
Famously Case & Shiller called the US real estate bubble in July 2003 when the index read 142.99, yet the index ran all the way to 206.52 in July 2006 before reversing all the way back from whence it came to 134.07 in March 2007.
[sam id=40 codes='true']
The latest Case-Shiller reading in 2013 shows the index to be 16.7 percent above the level it was tracking at the time of the original bubble call.
Crash predictions with no timeline or forecast percentage declines by region or city attached are of no use whatsoever – we need specifics, guys.
"Investment loans are not sustainable. Investors will make a dash for the exits.".
First-homebuyer loans of a high LVR sit perhaps amongst the highest risk lending products yet few seem to make such a fuss about these.
Investors have rental income and many are using offset accounts to kill the principal, at least, while borrowing rates are so low.
Perhaps it is true that investors will make a dash for the exits. Or will they? What proportion of them? And if so, when?
Most investors I deal with claim to adopt a buy-and-hold strategy and certainly most did during our previous downturns, and we have had more than one housing market decline since the turn of the century.
I clearly recall similar predictions being made in London in the 1990s yet even with the market having been slugged by the greatest financial crisis in living memory we have not seen too many London investors stampeding for the exits (in truth, a high percentage of them rarely even visit London at all).
International comparisons are tenuous at the best of times, but recall in 2002 the Professor of Economics specialising in housing markets Prof.
Andrew Oswald instructing Londoners to sell their homes as property prices were bound to revert to £100,000 or 4 times earnings. Today the average London house price sits in excess of £500,000.
Of course I am not saying there will not be downturns in the Australian housing market during the decade ahead – not even the daftest of nitwits would try to claim that.
What I am saying is that simply continuing to state "it will not end well" does not provide anyone with a useful insight.
"Dwelling supply is not relevant to prices".
What an odd notion. Seek professional help! Alternatively, come for a summertime stroll around W1 with me and try to say that again with a straight face. Most unusual.
"Everything must revert to the mean eventually".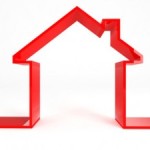 Everything? Really? Continuing the British theme as late as 1953 the UK home ownership rate was just 32 percent and today the ownership rate is at 65 percent. Sure I think that figure will fall, but it seems extremely unlikely to revert to 32 percent.
The 2011 Census showed that more 50 percent of London households are renters. Is that unsustainable?
Certainly the 25 percent London price boom of the last year is unsustainable, but I doubt whether home ownership rates will ever rise much above where they are now, and especially not with another price boom have taken place and years of woeful construction.
Arguably the only thing less relevant than data from overseas is that dredged up from decades ago. Any statistics cited as evidence or proof from before the deregulation of lending markets in 1986 is likely to be dubious at best. The guff from the 1800s might as well be housing market data from the Planet Zog.
To re-iterate I am not saying Australia will not see a downturn for it certainly will, but we have multi-speed housing markets across diverse cities and some property types and locations will likely hold up reasonably well while others could get poleaxed.
I have my own opinion about which markets will likely get clobbered, of course, but since no-one pays me for writing this blog (and free advice is usually worth approximately what you pay for it) I will reserve that opinion here.
The fact of the matter is that post financial crisis we have entered a new era for global real estate markets and what has happened in the past may or may not be of relevance to what will happen in the future.
We appear to have embarked upon a structural shift to low inflation, low interest rates and investors using major cities as a store of wealth via shifting funds around the globe, but nobody knows for certain whether all or even any of these factors will remain the case or for how long.
In the meantime we will continue to experience a Sydney housing market boom – the expected impact of the eventual downturn on specific markets we can discuss another time. Without further flannel, let us look in a bit more detail at…
Part 2 – Owner-occupier lending solid but not spectacular
A good 'print' for the number of owner occupier loans written in July at a seasonally adjusted 52,251 which keeps the rolling annual number of loans written in a reasonable uptrend.
The killer chart is this one below which elucidates that while the value of owner occupier loans is trending up on a rolling annualised basis, the owner occupier loans chart is not increasing at nearly the same gradient as that of investor loans.
A whopping 41.4 percent of total commitments in July related to investor loans, the second highest reading in the history of the data series (the highest was during the preceding boom in October 2003).
And if we choose to exclude refinancing from the owner occupier data, arguably almost half of all lending was for investment housing in the month of July (49.3 percent), an extraordinary and unprecedented statistic throughout the entire duration of the ABS series.
As for housing finance commitments by state, New South Wales (read "Sydney") leads the way with material increases in commitments in July in NSW, Victoria and Queensland, and moderate uplifts elsewhere.
"The rise in house prices is all driven by renovations anyway…".
Another erroneous assumption.
As I analysed from from the Australian National Accounts data previously, major renovations have in fact acted as a disappointing drag on GDP growth across the last two years, but thankfully a boomlet in residential construction has seen a substantial 8.6 percent increase in residential investment in the past 12 months as measured in Chain Volume Measures terms.
In short, the recent rises in dwelling prices are not remotely attributable to alterations and additions.
Part 3 – New dwelling commitments look…OK
The number of new dwelling commitments came in at a reasonable level – the number of loans to new occupiers slipped 0.8 percent lower in July but rose by 1.9 percent over the quarter and 8.8 percent over the past year.
The 3 month moving average data probably provides the most worthwhile picture, which remains a pretty solid one overall at this juncture.
With dwelling prices having increased, so too has the value of finance for new dwellings.

Part 4 – Construction finance rising strongly
Finally, and most pleasingly from today's Housing Finance figures, construction finance is rising strongly showing that current monetary policy settings are at least having the desired impact on this sector of the market.
The value of construction lending in the July quarter is 10.5 percent higher than in the corresponding prior period, with the July figures driven by another sizeable 9 percent increase in New South Wales for owner-occupier construction loans.
Meanwhile the value of investor construction loans is also rising, reflective of the fact that in six of the eight jurisdictions the number of construction loans written has increased over the last quarter.
That will just about do us for today, I think.
SUBSCRIBE & DON'T MISS A SINGLE EPISODE OF MICHAEL YARDNEY'S PODCAST
Hear Michael & a select panel of guest experts discuss property investment, success & money related topics. Subscribe now, whether you're on an Apple or Android handset.
PREFER TO SUBSCRIBE VIA EMAIL?
Join Michael Yardney's inner circle of daily subscribers and get into the head of Australia's best property investment advisor and a wide team of leading property researchers and commentators.
---
---