Apartment super-boom!
To date through this property cycle the new supply of multi-unit projects has been mightily slow to come online, but with the backlog now set to be cleared the forthcoming deluge of new apartments is the big story in Australian property right now!
I'm currently writing a more detailed report on this subject elsewhere so would like instead to touch on something a little different today.
Suffice to note here that of the 150,000 or so new units and apartments that are presently under construction, a big chunk of those are due to come online across Sydney, and in inner Melbourne and Brisbane.
Demand for new apartments has been robust to date thanks to cuts to interest rates, but non-settlements are eventually bound to rise from their presently exceptionally low levels being under 1 per cent in the case of Lend Lease and Mirvac.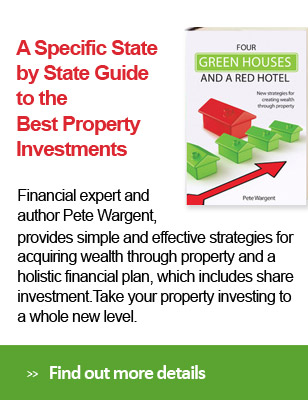 It will be interesting to see whether developers are able to hold on to any unsold inventory and rent units out in an era of low interest rates.
In this scenario there will inevitably be downward pressure on inner city rents.
In previous cycles leveraged developers with unsold inventory were forced to offload stock by double digit interest rates, and buyers bolted too as settlement valuations missed the mark.
Australia's population will probably grow by around 650,000 over the next two years based upon current estimates, but the sheer concentration of new high-rise unit stock and recently tightened lending criteria to Chinese off-the-plan buyers will cause more than a few ripples in the new apartment sector!
Anyway, new apartments are a topic for a forthcoming piece – today a look at an obliquely related policy…
Immigration levers
In Britain the topical political and media talk is of whether an "Australian-style" points based immigration system should be introduced, without any real clarity about what that would mean in practice.
Back Down Under it's often said that Australia's population growth must slow if the economy isn't creating enough jobs.
This is essentially true for 457 visas, but does overlook the potential underlying demand for other visa classes.
I previously looked at the newly relaxed international student visa rules which were made effective from 1 July, easing the rules for parents and guardians of primary school age students in Australia.
The recent election campaign also led to some potentially interesting shifts via proposed policies for…
Parent visa rules
In 2016, the percentage of Australians born overseas hit its highest level in 120 years at a massive 28 per cent.
Immigration policies understandably prefer immigrants to be of the young, working (or creating jobs through business), and tax-paying demographic.
Thus over the 2015/16 Migration Programme year, parent visa places were capped as follows:
1,500 places allocated to Parent (non-contributory) visas
7,175 places allocated to Contributory Parent visas
This means that your best chance of getting a parent visa in the last financial year was likely to pay the prohibitive A$47,000 for a contributory visa – about A$100,000 for a couple! – while successful sponsorship for standard parent visas was extremely hard to come by.
The unattractive alternative for parents wanting to join their families in Australia was to come in on a one year visitor visa, then leave the country for six months on each occasion.
It would be a sore test of anyone's resolve to repeat this process over any meaningful period of time!
With some 6.8 million Australians having been born overseas the potential demand for parent visas is massive and growing, particularly from China and India.
I wouldn't believe anything a politician told me these days, but Google trends activity shows that there has been an explosion of interest in parent visas since the last full Census in 2011.
It's worth noting that previous rules weren't favourable to Chinese families, due to China's one child policy meaning that most parents naturally had only one child in Australia, which was an obvious mathematical hindrance in proving that the balance of your family lived here.
As at 30 June 2016 due to the caps there were 38,770 persons in the queue for standard parent visas (up 59 per cent from last year), and another 5,160 persons for aged parent visas (up 28 per cent).
With standard parent visas presently capped at 1,500 per year, a queue of this size at 30 June equated to a ridiculous 25.8 year average wait time for an application to be processed.
Election pledges
During a keenly contested election campaign the Australian Labor Party (ALP) announced plans to extend visitor visas to parents out to a far more palatable three years – with parents only being required to leave the country for four weeks at the end of each visa term and paying a $5,000 bond to ensure cover for medical and social services.
Surely a potential vote-winner for the ALP in the rapidly growing migrant communities, particularly in an era where so many young families also strive to be dual-income households.
As tends to be the way of these things, the Coalition's knee-jerk response was to announce a new parent visa plan itself, especially aimed at Chinese and Indian visitors (provided that new arrivals pay for health insurance and don't rely on the welfare state for health care, shamelessly piggybacking from the ALP proposals!) and allowing for continuous five year visitor visas.
Given that the number of overseas born Aussies is soon to pass 7 million, such a policy could potentially lead to hundreds of thousands of applicants for visitor visas from parents sponsored by Australian citizens, largely from ageing, non-English speakers hailing from Asia (which is not really the ideal target demographic for policy makers).
For this reason the Coalition's proposed policy denotes that parents of Australian citizens and permanent residents who have lodged a permanent parental visa application "may" be issued a five year visa "on a case-by-case basis".
In other words, this is an 'out'. Minister Dutton has the discretion to limit the number of visas issued and retains the right for policy to change course henceforth.
The wrap
At this juncture there appears to be very little clarity surrounding what will happen with respect to parent visas.
The Coalition probably doesn't know the answer itself, election pledges doubtless being dreamed up on the hoof in response to the ALP's evidently popular proposal.
A point here relevant to the property markets is that if Australia does end up with an oversupply of thousands of apartments as many have forecast, there are levers that can be pulled to loosen immigration policies.
After all, a sceptic would say that if there's a policy that's always guaranteed to garner support from governing parties of either persuasion, it's one aimed at propping up ailing capital city housing markets.

Subscribe & don't miss a single episode of Michael Yardney's podcast
Hear Michael & a select panel of guest experts discuss property investment, success & money related topics. Subscribe now, whether you're on an Apple or Android handset.
Need help listening to Michael Yardney's podcast from your phone or tablet?
We have created easy to follow instructions for you whether you're on iPhone / iPad or an Android device.

Prefer to subscribe via email?
Join Michael Yardney's inner circle of daily subscribers and get into the head of Australia's best property investment advisor and a wide team of leading property researchers and commentators.
---
---