---
CoreLogic research out today confirmed that although values have been increasing for almost 4.5 years, homes are selling rapidly and with low levels of discounting required from vendors.
Using vendor discount and time on market metrics measures to gauge current market conditions.
The vendor discounting metric looks at properties selling for less than their original list price and looks at the percentage difference from initial list price to ultimate sale price while the time on market metric shows the average number of days between when a property is first listed and when it ultimately sells.
It's important to note that each of these measures is based on private treaty sales and therefore excludes auctions.
In September 2016, the average days on market across the combined capital cities was recorded at 39 days.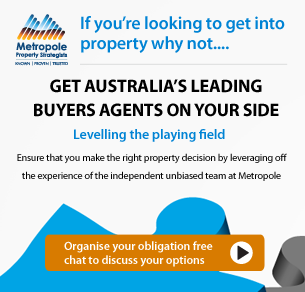 At the same time a year earlier the average days on market was a slightly lower 36 days.
As today's accompanying charts show, over recent years homes have been selling much quicker in Sydney and Melbourne than they have across the other capital cities.
Homes in Hobart and Canberra have seen fairly large falls in days on market over the past year.
This aligns with accelerating value growth in the Hobart and Canberra housing markets.
In Perth and Darwin homes have seen a large rise in the average days on market as selling conditions have become tougher and values have declined.
In September 2016, a typical home sold at a discount from its original listing price was discounted by -5.7% across the combined capital cities.
In comparison, at the same time a year earlier the typical level of discounting was recorded at -6.0%.
The lower level of discounting is reflective of more demand and fewer homes for sale but is also likely to reflect more realistic initial listing prices from vendors.
As the last of today's charts show, once again Sydney and Melbourne, along with Canberra, have been seeing low levels of discounting by vendors over recent years.
In particular, Sydney and Melbourne have shown strong housing demand which has led to many homes selling in excess of their initial list price.
Despite only moderate growth in values over recent years Canberra has consistently recorded low levels of discounting.
In Perth and Darwin as the housing market has wakened over recent years discounting levels have increased significantly.
With combined capital city home values increasing for almost four and a half years (mainly in Sydney and Melbourne), the level of discounting and time on market remains extremely low and is being driven by ongoing strong housing demand coupled with relatively low stock levels.
While these conditions persist, it is difficult to see how home values in Sydney and Melbourne in particular, won't continue to increase.
SUBSCRIBE & DON'T MISS A SINGLE EPISODE OF MICHAEL YARDNEY'S PODCAST
Hear Michael & a select panel of guest experts discuss property investment, success & money related topics. Subscribe now, whether you're on an Apple or Android handset.
PREFER TO SUBSCRIBE VIA EMAIL?
Join Michael Yardney's inner circle of daily subscribers and get into the head of Australia's best property investment advisor and a wide team of leading property researchers and commentators.
---
---