It's interesting how the property headlines have changed.
Last year all you would read is how property prices were rising and how unaffordable property was, particularly in our big capital cities.
Today you read about auctions passing in, clearance rates dropping, vendors taking their properties off the market and how prices are plummeting around Australia.
Of course the boom we experienced in Melbourne and Sydney had to come to an end, but things are really not as bad as the headlines make out.
Here's the Corelogic stats showing that overall the Sydney market is down 4.2% over the last year and Melbourne property prices are still up over the last 12 months, while Brisbane keeps chugging along.
What this table does not show is how fragmented our markets are – some are still strong and others are far from it.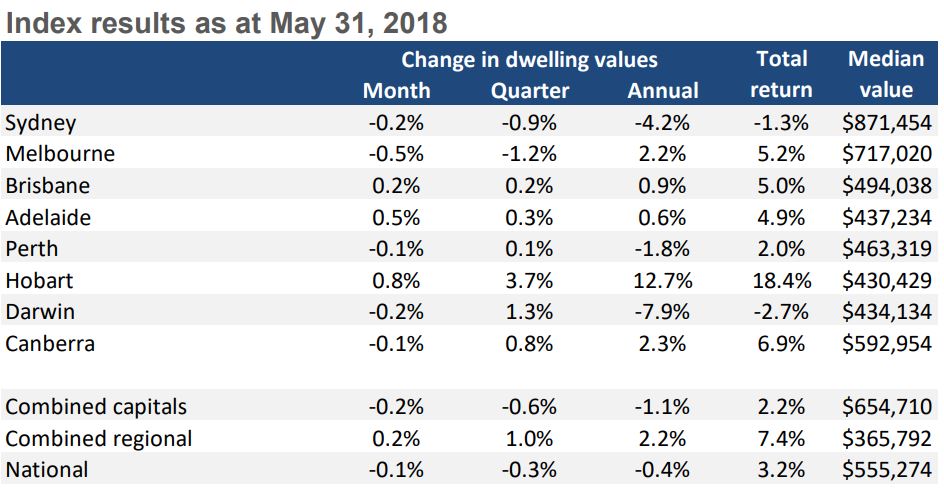 So where are prices falling?
The sectors showing the greatest decline since their peak are Brisbane apartments and Sydney units in the north-west corridor.
By the way…these are areas the team at Metropole Property Strategists have avoided.
Data from Corelogic shows re-sale prices of apartments in the north of the Brisbane CBD, Moreton Bay, Logan and Ipswich have dropped more than 20 per cent compared with their original selling prices at different times of their peaks over the past few years.
Sydney
Over the last few years apartment developers have flocked to Sydney's northwest region encouraged by the construction of the new Sydney metro, a fast train that runs as far as 50 kilometres from the CBD.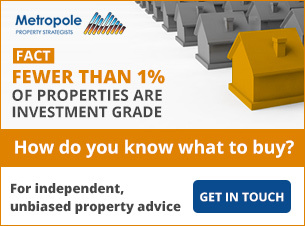 But recently the Australian Financial Review reported that apartments in the Baulkham Hills and Hawkesbury area in the north-west corridor of Sydney have also fallen 19 per cent since they peaked last year.
And with the cranes still active in the north west of Sydney meaning plenty more stock coming on the market, it's likely to be some time before prices pick up.
The following table shows how fragmented the Sydney property market is at present.
For example property prices in Sydney's eastern suburbs have held up well and in general the value of houses fell more than apartments.
Source: Australian Financial Review
Melbourne
Overall Melbourne's property market has remained resilient, peaking last November.
In the year to May, overall house prices in Melbourne rose 2.2 per cent, but as the table below shows, it is also very fragmented.
While overall prices fell 1.2% in the last quarter, the worst hit housing segments are standalone houses in inner, inner east and inner south Melbourne, where prices have declined between 4 and 6 per cent.
Interstingly Melbourne's apartment market has held up pretty well.
Source: Australian Financial Review