October dwelling values across the CoreLogic RP Data Home Value Index showed a 0.2% rise over the month, with the pace of capital gains continuing to lose steam across Australia's two largest capital cities.
The hottest housing markets in the nation, Sydney and Melbourne, have continued to see an easing in the rate of capital gain over the month of October, however values continued to show a modest rise of 0.3 per cent, and 0.6 per cent respectively across Australia's two largest capital cities over the month.
More broadly, dwelling values across the combined capital city index moved 0.2 per cent higher over the month of October, were up by 1.4 per cent over the quarter, and 10.1 per cent higher over
the year.
The annual rate of growth across the combined capitals index has been easing since July this year when the index was rising at 11.1 per cent per annum.
A range of factors are contributing to the slowdown
It's not just the fact that mortgage rates have recently risen outside of any lift in the cash rate.
We are also seeing approximately a 30 per cent premium on investment related mortgage rates, tighter lending standards and borrowers generally requiring a larger deposit.
Gross rental yields at record lows and affordability constraints are acting as a further disincentive, particularly in Sydney where the median unit price is equal to, or higher than the median house price in every other capital city.
Additionally, new housing supply is moving through record levels which should help to ease the upwards trajectory of home values.
Since the end of 2008, the Sydney housing market has recorded a cumulative capital gain of 77.0 per cent, while Melbourne values have moved a cumulative 66.6 per cent higher over the same time frame.
Based on the median selling price at the end of 2008, Sydney home owners have accrued approximately $316,000 in gains from the housing market compared with around $246,000 in Melbourne.
While the rate of growth is significant, it is important to remember that this growth is across two cycles; dwelling values were broadly tracking backwards during both the 2008 calendar year and between late 2010 through to mid-2012.
The only capital city where home owners have seen the value of their homes move lower since the end of 2008 is Hobart where the CoreLogic RP Data index is down 0.4 per cent (approximately $1,155) since the end of the GFC.
The weakest housing market conditions continue to be found in Darwin and Perth where dwelling values are down 3.7 per cent and 3.6 per cent respectively over the past twelve months.
The slowdown in resources-related infrastructure spending has caused ripples of economic weakness that are likely to persist for some time.
Capital expenditure relating to the mining and resources sector has fallen substantially which means tougher labour conditions and little in the way of migration which has previously fueled housing demand in these areas.
Gross rental yields have shown a consistent downwards trend towards lower returns for new investors, with the average gross rental yield for capital city houses reducing from 4.2 per cent in May 2012 to the current record low reading of 3.4 per cent.
Similarly, the average gross rental yield on a capital city unit has reduced from a recent high of 5.0 per cent in May 2013 to the current low of 4.3 per cent.
The low yield profile in Melbourne and Sydney, where the gross yield on both houses and units are at all-time lows, is likely to act as a further disincentive to investors in these markets.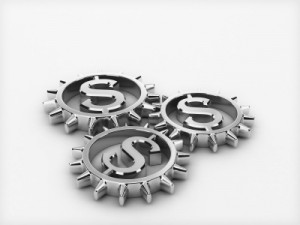 Investors are already paying higher mortgage rates, coupled with the growing acceptance that the growth cycle is peaking out at a time when rental income is at a record low which doesn't reflect healthy investment fundamentals in these cities.
Additionally, the higher deposit requirements for most new investment loans lessens the attractiveness of negative gearing benefits.
Yield compression has been a factor across every capital city except Hobart where weekly rents have outperformed capital gains.
For the first time since 2001, the Darwin housing market has relinquished the title as the city with the highest gross yields across its detached housing market with the gross yield falling to 5.2 per cent in October.
In Hobart, gross yields have held relatively firm at 5.3 per cent.
The relative affordability of the Hobart housing market, coupled with its lifestyle appeal and higher rental returns should help to revitalise Australia's southernmost capital city housing market.

Hobart remains as the only capital city where dwelling values are lower than they were at the beginning of 2009.
Tough economic conditions across the state and an absence of population growth has resulted in limited housing demand in Hobart, however transaction numbers are up 1.2 per cent over the past year, suggesting buyers may slowly be returning to the market.
There are several other signs indicating that the housing market is starting to lose some steam
Clearance rates have been trending lower since April this year, with Sydney and Melbourne now showing auction clearances that are below 70 per cent week to week.
Additionally, monthly mortgage related activity across CoreLogic RP Data's valuation platforms was lower when compared with the same period a year ago; the first annual fall in platform activity since 2013.
CoreLogic valuation platforms account for approximately 98 per cent of all bank mortgage-related valuation instructions and virtually provide a real time indicator about mortgage demand.
Added to this is record levels of new housing supply now entering the market.
We are now seeing a picture of reduced house price inflation over the coming year.
We are also seeing listing numbers move higher than a year ago in Sydney.
This is the first time our data has shown housing stock levels to be higher compared with the same period a year prior since mid-2012.
Higher levels of housing stock means more choice for buyers which should ultimately result in some rebalancing towards buyers over sellers when it comes to negotiating on
price.
If the trend towards higher stock levels persists, we can expect Sydney buyers to face less urgency when it comes to making their purchase decision around property and higher discounting rates from vendors as they face more competition in the market.

SUBSCRIBE & DON'T MISS A SINGLE EPISODE OF MICHAEL YARDNEY'S PODCAST
Hear Michael & a select panel of guest experts discuss property investment, success & money related topics. Subscribe now, whether you're on an Apple or Android handset.
NEED HELP LISTENING TO MICHAEL YARDNEY'S PODCAST FROM YOUR PHONE OR TABLET?
We have created easy to follow instructions for you whether you're on iPhone / iPad or an Android device.

PREFER TO SUBSCRIBE VIA EMAIL?
Join Michael Yardney's inner circle of daily subscribers and get into the head of Australia's best property investment advisor and a wide team of leading property researchers and commentators.
---
---