---
A survey by life insurer TAL found just 4% of parents look to schools to teach children how to be smart with money.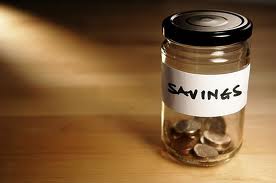 Australian parents believe home is the best place to teach children about money, by setting the right example and encouraging children to earn to learn.
The majority surveyed (62%) believe in encouraging children to earn money outside of the home via part time work as the best way to increase their financial literacy.
The next most popular choice (61%) was showing them by setting an example, followed by teaching children to be entrepreneurial (33%).
Younger parents feel this most strongly with almost half (47%) saying children should be taught to be entrepreneurial.
TAL Group CEO Jim Minto said: "The results show there is no single right way to teach children the value and importance of money.

But what is clear and encouraging from the results is the majority of parents don't believe in a hands-off approach."
The survey found just 10% of parents believed financial literacy comes automatically with time
Almost double the number of males (13%) believed this compared to females (7%).
"What is important is for Australians to receive the right information about money at the right time – whether it is saving for your first home, protecting your assets and income through life insurance or investing for the future."

"Building and protecting your financial wellbeing is not something to be left to chance."
Mr Minto said protecting wealth, including one's future income and dreams, is just as important as building and growing it.
"Many of us remember the golden rules we learned from our parents, such as 'Save first. Spend Second' or the power of compound interest," he said.

"We encourage parents to have the conversations and help their children take the steps necessary to become financially literate."
Australians can use the free, online Australian Financial Protection Quiz to assess their financial protection needs and compare themselves to national demographics.
Best way to teach financial acumen to children (by age group)
---
---