First homebuyers need to prove they can save as much as possible, before embarking on one of the biggest financial decisions of their lives.
We outline the ABCs of saving your first deposit.
It's the biggest, the scariest and the most exciting financial decision you'll ever make.
Your very first home.
No parents to put up with.
No brother or sister stealing your clothes.
Just you and your own home.
Who cares if you only own one fork and one knife?
And so, what if the balcony only has room for one pot plant?
It's your little castle and here at home, you're the king.
Or queen.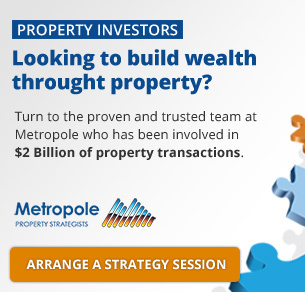 Or whatever you want to be – that's the beauty of having your own freedom.
You can decide to be whatever you desire.
You can choose the wall colours, you can leave dishes in the kitchen sink for an entire week if you want.
Yep, there's something about buying your very first home that gives you immense pride and fulfilment.
Posting the obligatory 'sold' sign on Facebook is a way of telling the world that you've grown up, you've made it, and you can go it alone.
It means you're putting your future first and compromising on holidays and nights out to cover mortgage repayments – and you're actually proud to have a massive bank loan.
But speaking of that bank loan, just how on earth do you even go about getting one, in order to tweet out your house warming party invite?
API offers some hot tips on how to go about embarking on one of your most exciting ventures yet.
A THRIFTY SAVER
When it comes to getting a loan from the bank, it's all about saving to spend.
Smartline Personal Mortgage Advisers principal Sam Ghoreyshi says first homebuyers need to prove to the bank they have a savings history and save more than they spend.
"You need a savings account, where you can show you've got more money going in than coming out.

You want to establish a pattern and a habit of saving," he says.
Most banks want to see a savings history of at least a few months.
Some lenders might take into account a few months.
Some lenders might take into account the fact you've been paying rent, others won't.
But they all want proof you can service the loan.
That means you also need to make sure you pay off your credit card every month.
Just because you can get a higher limit doesn't mean you should.
"It's no problem having a credit card debt but make sure you don't miss a payment," Ghoreyshi says.

"It's one of those things that really bites clients if they miss a credit card payment and get a late fee.

It tells banks that if you can't make a $100 credit card payment, what's to say that you'll miss a $2,000 month payment? It goes back to the character of the person."
DEPOSIT DOWN
Should a first homebuyer bite off more than they can chew, then chew like mad?
Ghoreyshi doesn't think so.
"When I speak to my clients, I encourage them to borrow less than 90 per cent.

"After 90 per cent (on a loan) there's a big kick up in lenders' mortgage insurance (LMI) and often it's a killer."
If you don't have a full 20 per cent deposit, you'll need to pay LMI.
This won't protect you if you can't make repayments – it's actually an insurance to protect the bank if they need to sell your property.
And the decision to pay mortgage insurance can be a tricky one.
If you look at Sydney for example, the market might move faster than you can save, so in some cases it's better to get in as soon as you have the chance.
"You might save on mortgage insurance with 20 per cent down but the market might have increased by $30,000. In those circumstances, it's better to live with the fact you paid mortgage insurance," Ghoreyshi says.

"If you don't pay mortgage insurance, make extra repayments so you can extinguish its impact."
Empower Wealth property investment adviser Catherine Bakos believes those who want to avoid mortgage insurance risk being priced out of the market.
She says a first homebuyer with a five per cent deposit who plans to purchase a property worth $450,000 would be forced to pay up to $13,000 in LMI fees.
But saving a full 29 per cent deposit would take years and could cost even more.
"In a market which moves at 10 per cent, the first homebuyer would be facing a property which is valued closer to $500,000 after the first year," Baker says.
There's a shortcut, but it's not for everyone.
A family pledge loan or guarantor loan can help you avoid paying LMI fees but it means your parents would have to offer their own property as partial security.
Some banks require the full 20 per cent deposit for an apartment smaller than 50 square metres or in a company title, rather than a strata title.
There are also still some grants available for brand new property, depending on the state you live in.
Commonwealth Bank of Australia Brisbane city branch manager Ewan Ramsey says any type of grant would help to reduce LMI fees.
"In some cases, the grant can be used as part of the five per cent deposit, as long as the mortgage insurer approves the special circumstances involved, i.e. if customers have been paying down debt instead of saving for a home deposit," he says.
FINDING A LOAN
Now that you've saved money and got your deposit, how do you find a loan? In some cases, it's simply a matter of visiting a few different banks, or you might prefer to use a mortgage broker.
"The starting point is getting the best rate, but that's not necessarily the best thing for clients," Ghoreyshi explains.

"You have to live with your loan every day, so it's the functionality, its features."
For example, you might be a young couple planning on having a baby in a few years.
If that's the case, you might want to take on a loan that gives you the option to change from principal and interest, to interest only.
You might also want to switch from a variable rate to a fixed rate, to give you more certainty.
Whatever the case, make sure the loan works for your circumstances and future goals.
"If you plan to eventually turn your home into an investment property, then taking a loan that doesn't provide you with an offset account facility may in effect cause long lasting complications," Ramsey says.
It's always a good option to get pre-approved finance, that way you know exactly what your limit is.
Bakos believes brokers can be beneficial for first homebuyers, but she warns they need to know their stuff.
"If the broker makes multiple applications, the first homebuyer will have credit enquiries on their credit file. Multiple enquiries in a short space of time can work against the borrower, so they need to be careful and deliberate about securing the first loan they apply for."
DOTTING THE I's
Found your dream property?
Don't forget to get a building and pest report along with a body corporate search.
This will pick up any potential problems, such as having to spend $30,000 to fix a retaining wall, or something else the body corporate might have voted on.
It's also a good idea to get a depreciation schedule, if you're buying your first property as an investment.
It allows you to claim on depreciating assets, meaning you're likely to get a bigger tax return at the end of the financial year.
If you've bought an investment and you're really struggling with repayments, or worried about the huge mountain of debt you've just taken on, you can also consider a 'pay as you go' (PAYG) option, which gives you your estimated tax break back throughout the year with your weekly salary.
It's best to chat with your accountant about that one.
But by far the most important element to check, according to Bakos, is to make sure a lawyer goes over the contract before you sign anything.
"Properties which can have unusual titles, zonings other than residential, difficult special conditions, caveats and certain overlays can represent problems for a buyer," she says.
If in doubt, always make sure the contract is 'subject to finance'.
A TIP
Despite the bad wrap some real estate agents receive, Bakos says that agents can actually be your best friends, if you're decisive and know what you want.
"If the agent can see that you have a robust plan and you're realistic about the price you'll need to pay, you'll be surprised at how helpful some of them might be," Bakos says.

"Agents can introduce buyers to properties before the photographers even get through – these are known as 'off market' properties.

"Having an opportunity to buy a property without any competition is a really nice bonus in this seller's market. Be decisive and be nice."
Another First Homebuyer Tip
Keen to pay off your home loan as soon as possible?
One way to save thousands is by making an extra mortgage repayment as soon as the loan settles.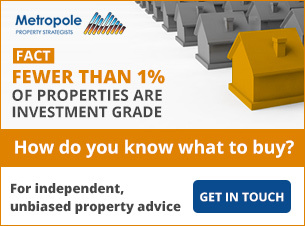 Smartline Personal Mortgage Advisers principal Sam Ghoreyshi says all loans are based on an interest repayment that's calculated daily and then charged monthly in arrears.
"That means for the first month, the interest is getting compounded on top of the original balance," he says.

"That one extra repayment at the start of the loan drops a reasonable amount off the total loan."
On a loan of $300,000, with an interest rate of five per cent, the principal and interest monthly repayment would be $1,610.
However, if you make a payment of $1,610 as soon as the loan settles, you would save $5,460 over the life of a 30-year loan.
"It drops about three months off your loan term," Ghoreyshi says.
This article was written by Lauren Day and was originally published by Australian Property Investor Magazine and has been republished with their permission

Subscribe & don't miss a single episode of Michael Yardney's podcast
Hear Michael & a select panel of guest experts discuss property investment, success & money related topics. Subscribe now, whether you're on an Apple or Android handset.
Need help listening to Michael Yardney's podcast from your phone or tablet?
We have created easy to follow instructions for you whether you're on iPhone / iPad or an Android device.

Prefer to subscribe via email?
Join Michael Yardney's inner circle of daily subscribers and get into the head of Australia's best property investment advisor and a wide team of leading property researchers and commentators.
---
---