The Reserve Bank of Australia has kept rates on hold at 1.5%.
The decision to leave the cash rate on hold today came as no surprise to those following our economy.
To better understand the decision, here's some interesting expert commentary:
Martin Lakos ( Macquarie) comment:
Interest rates have been kept on hold again at 1.5% by the Reserve Bank Board, following their monthly interest rate policy meeting.
While the global growth backdrop continues to improve, the conundrum for central banks around the world is that inflation is being kept low by soft wages growth and the impact of internet based retail sales that heavily discount the cost of goods.
Macquarie does not envisage a rate rise this year, unless inflation returns into the RBA's preferred range of 2 to 3 per cent.
Source: Macquarie
Comments from Tim Lawless:
The controlled slowdown in housing markets, driven by subtle falls across Sydney and Melbourne, have eased pressure on the RBA to lift rates in order to quell housing market exuberance.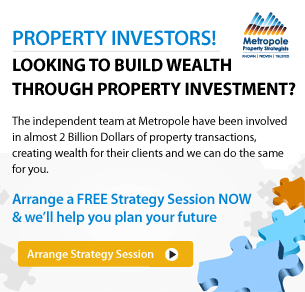 Higher on the RBA Board's agenda is likely to be inflation and employment.
Year ended inflation averaged just 1.9% over 2017, and the unemployment rate was 5.5% in January, up from 5.4% in November last year.
Continued low wages growth (2.1%), and the outlook for the Australian dollar and commodity prices will also be important considerations.
A soft landing for the housing market, which appears to be underway, is likely to be a very welcome outcome from the RBA.
We have macroprudential policies to thank for softer housing market conditions; investment activity has reduced and lending policies are firmer.
The bi-product has been weaker market conditions in the cities where investment activity has been concentrated: Sydney, and to a lesser extent, Melbourne.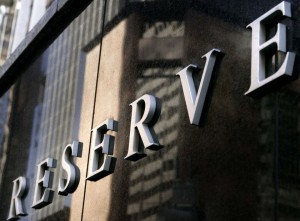 Dwelling values in Sydney have reduced by 3.7% since peaking in July last year and Melbourne vales are 0.4% lower since peaking in November.
Despite the hold decision from the RBA, mortgage rates remain close to historic lows, particularly for owner occupiers who are paying down both their interest and principal.
Investors are facing a mortgage rate premium of around 60 basis points, but relative to long term averages, their mortgage rates are low.
While the RBA has flagged the next move in interest rates will be a rise, it remains likely that any hike to the cash rate is well in the future
Source: Corlelogic
Comments from the RBA:
At its meeting today, the Board decided to leave the cash rate unchanged at 1.50 per cent.
The global economy has strengthened over the past year.
A number of advanced economies are growing at an above-trend rate and unemployment rates are low.
Growth picked up in the Asian economies in 2017, partly supported by increased international trade.
The Chinese economy continues to grow solidly, with the authorities paying increased attention to the risks in the financial sector and the sustainability of growth.
The pick-up in the global economy has contributed to a rise in oil and other commodity prices over the past year.
Even so, Australia's terms of trade are expected to decline over the next few years, but remain at a relatively high level.
Globally, inflation remains low, although higher commodity prices and tight labour markets are likely to see inflation increase over the next couple of years.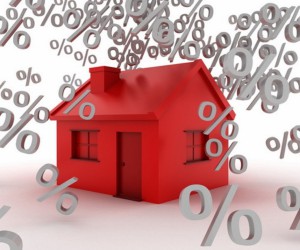 Long-term bond yields have risen but are still low. Market volatility has increased from the very low levels of last year.
As conditions have improved in the global economy, a number of central banks have withdrawn some monetary stimulus.
Financial conditions remain expansionary, with credit spreads narrow.
The Bank's central forecast is for the Australian economy to grow faster in 2018 than it did in 2017.
Business conditions are positive and non-mining business investment is increasing.
Higher levels of public infrastructure investment are also supporting the economy.
Further growth in exports is expected after temporary weakness at the end of 2017.
One continuing source of uncertainty is the outlook for household consumption.
Household incomes are growing slowly and debt levels are high.
Employment grew strongly over the past year and the unemployment rate declined.
Employment has been rising in all states and has been accompanied by a significant rise in labour force participation.
The various forward-looking indicators continue to point to solid growth in employment over the period ahead, with a further gradual reduction in the unemployment rate expected.
Notwithstanding the improving labour market, wage growth remains low.
This is likely to continue for a while yet, although the stronger economy should see some lift in wage growth over time.
Consistent with this, the rate of wage growth appears to have troughed and there are reports that some employers are finding it more difficult to hire workers with the necessary skills.
Inflation remains low, with both CPI and underlying inflation running a little below 2 per cent.
Inflation is likely to remain low for some time, reflecting low growth in labour costs and strong competition in retailing.
A gradual pick-up in inflation is, however, expected as the economy strengthens.
The central forecast is for CPI inflation to be a bit above 2 per cent in 2018.
On a trade-weighted basis, the Australian dollar remains within the range that it has been in over the past two years.
An appreciating exchange rate would be expected to result in a slower pick-up in economic activity and inflation than currently forecast.
The housing markets in Sydney and Melbourne have slowed.
Nationwide measures of housing prices are little changed over the past six months, with prices having recorded falls in some areas.
In the eastern capital cities, a considerable additional supply of apartments is scheduled to come on stream over the next couple of years.
APRA's supervisory measures and tighter credit standards have been helpful in containing the build-up of risk in household balance sheets, although the level of household debt remains high.
The low level of interest rates is continuing to support the Australian economy.
Further progress in reducing unemployment and having inflation return to target is expected, although this progress is likely to be gradual.
Taking account of the available information, the Board judged that holding the stance of monetary policy unchanged at this meeting would be consistent with sustainable growth in the economy and achieving the inflation target over time.
Source: www.rba.gov.au
Comments from the finder.com.au RBA survey :
Michael Yardney, Metropole Property Strategists (Hold): ​"While overseas interest rates are likely to rise in the next few months, the RBA Governor has made it clear that Australian rates don't need to be in lock step with overseas rates. There is currently no reason to change rates to either stimulate or slow down our economy."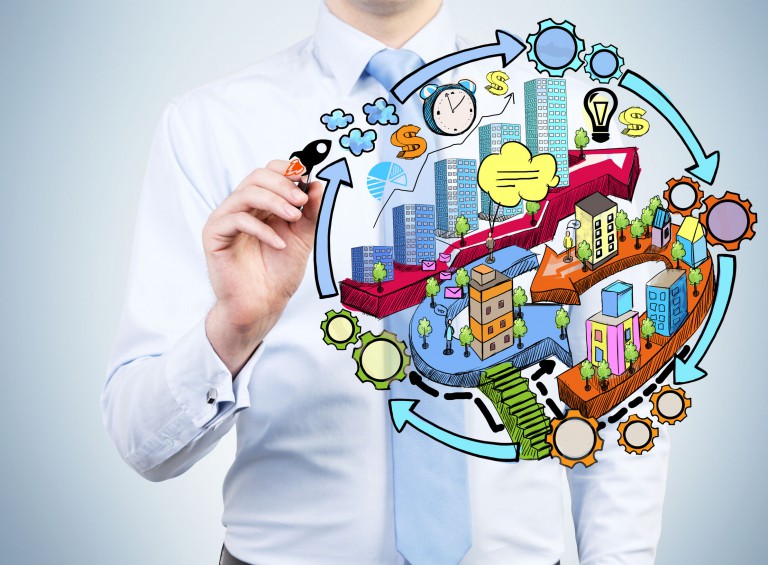 Jordan Eliseo, ABC Bullion (Hold): ​"There remains no compelling reason for the RBA to move the dial when it comes to interest rates. Employment data, business conditions and overall growth figures are solid, though there seems no obvious catalyst to turn around record low wage growth, whilst a slowing property market will inevitably weigh on confidence. We remain of the view that the next move in rates will be a reduction."
Tim Nelson, AGL Energy (Hold): ​"RBA has stated that the process of inflation returning to target will be gradual."
Shane Oliver, AMP Capital (Hold):​ "High levels of business confidence, strong jobs growth and the RBA's forecasts for stronger growth and inflation point to eventual rate hikes. But against this, continuing very weak wages growth, sub-target inflation, the $A remaining too high and uncertainty around the outlook for consumer spending all argue for rates to remain on hold or even fall. So on balance it makes sense to continue to leave interest rates on hold."
Alison L Booth, ANU (Hold):​ "The fundamentals have remained fairly steady."
Malcolm Wood, Baillieu Holst (Hold):​ "Inflation below target band; mixed indicators."
Richard Robinson, BIS Oxford Economics (Hold):​ "Price and wages inflation still low, so no pressures yet. RBA has a large buffer between rising US rates and local rates, so there is no hurry to raise rates. Although A$ is still a bit high for RBA's comfort, the Bank is still reluctant to cut rates, because it fears it would re-ignite property prices."
Paul Dales, Capital Economics (Hold): ​"The RBA has said that there is not a strong case for a near-term adjustment in interest rates (i.e. a hike) as inflation is going to rise to the 2-3% target only slowly."
Michael Blythe, CBA (Hold): ​"RBA is emphasising patience and gradualism with respect to rates."
Saul Eslake, Corinna Economic Advisory (Hold): ​"Nothing has happened since the February meeting (and the publication of the February SoMP) to prompt the RBA to change its evaluation of the appropriateness of current monetary policy settings."
Peter Gilmore, Gateway Bank (Hold): ​"Still insufficient wages and price growth to force the RBA's hand."
Scott Morgan, Greater Bank (Hold):​ "Economic data does not yet support a shift"
Shane
Garrett, Housing Industry Association (Hold): ​"Inflation and economic growth do not require intervention."
Alex Joiner, IFM Investors (Hold): ​"There is no economic reason to shift rates and the outlook has not been altered by any deviation in the recent solid data flow."
Andrew Wilson, Independent economist (Hold):​ "We are experiencing a benign environment for interest rate movements either up or down. After APRA regulations restricting the availability of loans to investors, we actually saw rates for owner occupier loans fall – the difference between owner occupier and investor loans is now smaller than ever. APRA are starting to make noises that they are satisfied that the market has stabilised. We're likely to see a flat year for interest rates."
Michael Witts, ING (Hold): ​"The RBA is happy for the current momentum in the economy to continue to run. Inflation remains under control and wages inflation is yet to emerge."
Leanne Pilkington, Laing+Simmons (Hold):​ "The current interest rate remains appropriate and the fact that the banks themselves are applying tighter lending criteria to their customers demonstrates the potential impact a rate rise too soon may have. It's a precarious position requiring a steady low environment in the near term."
Nicholas Gruen, Lateral Economics (Hold): ​"It has flagged that it's not in a hurry to raise rates."
Mathew Tiller, LJ Hooker (Hold):​ "No discernible change from last month. Employment continue to remain strong, however, wage growth and inflation remain soft. Property markets have seen prices begin to soften, thanks to an increase in listings and a moderation in investor demand."
John Caelli, ME (Hold): ​"The RBA has already indicated it will hold the cash rate until key economic indicators improve."
Mark Crosby, Monash University (Hold):​ "At this point the RBA would be close to raising rates, but probably still waiting for overseas rises to occur and monitoring of financial markets after this happens."
Christopher Schade, MyState Bank (Hold): ​"While the economic outlook has if anything improved in recent times, the economy is far from over-heating, inflation remains well contained, and the Australian dollar arguably remains a tad high. The Reserve Bank will leave rates at their current highly accommodative level for at least the next few months to allow the economy to continue to gather momentum. A rate hike will likely become a more serious consideration later in the year."
Alan Oster, NAB (Hold):​ "Wages data is too weak."
Jonathan Chancellor, Property Observer (Hold): ​"The central bank will be cautiously content with how things are faring, with no need to change the cash rate."
Noel Whittaker, QUT (Hold): ​"Property prices falling – our dollar weakening – no reason to move."
Nathan McMullen, RAMS (Hold): ​"Inflation is within tolerance."
Nerida Conisbee, REA Group (Hold): ​"Economy still not strong enough to start increasing."
Janu Chan, St.George Bank (Hold):​ "The next move is more than likely to be higher, and the RBA sees progress towards employment and inflation goals. However, spare capacity still exists within the domestic economy and will therefore hold off from raising interest rates for some time."
Clement Tisdell, UQ-School of Economics (Hold):​ "Wage growth slow. Exchange rate needs to be lowered somewhat."
Other participants:​ Bill Evans – Westpac (Hold), Stephen Koukoulas – Market Economics (Hold), Paul Bloxham – HSBC Bank Australia Limited (Hold), John Hewson -ANU (Hold).
Source: www.finder.com.au

Subscribe & don't miss a single episode of Michael Yardney's podcast
Hear Michael & a select panel of guest experts discuss property investment, success & money related topics. Subscribe now, whether you're on an Apple or Android handset.
Need help listening to Michael Yardney's podcast from your phone or tablet?
We have created easy to follow instructions for you whether you're on iPhone / iPad or an Android device.

Prefer to subscribe via email?
Join Michael Yardney's inner circle of daily subscribers and get into the head of Australia's best property investment advisor and a wide team of leading property researchers and commentators.
---
---