The Reserve Bank (RBA) released the minutes of their September board meeting today. At that meeting, the RBA board decided to keep official interest rates on hold at 2.5%.
In relation to the housing sector the minutes noted: 'Conditions in the housing sector had continued to improve in response to lower interest rates. Information to hand suggested that building activity had increased moderately in the June quarter and building approvals increased in July.
Dwelling prices had increased further over recent months, to be 7 per cent above their trough in the middle of the previous year, auction clearance rates were noticeably higher than a year earlier and housing turnover had increased from relatively low levels.
Overall, recent data and information from liaison were consistent with further recovery in the established housing market and moderate growth in dwelling investment.'
The board was also specifically briefed on the new macroprudential framework in the New Zealand housing market, the minutes noted: The Australian banking system remained in a relatively sound position.
[sam id=34 codes='true'] Banks were well placed to meet the Basel III capital requirements, which APRA had begun phasing in from the start of the year. Members observed that banks' asset performance and funding structures continued to improve, and their profitability remained strong compared with that seen in most other advanced economies.
In the current environment of low interest rates and slow credit growth, members agreed that it was especially important that banks maintained prudent lending standards.
Members noted that conditions in the domestic business and household sectors had changed little in the past six months. Although business failure rates remained above average, business balance sheets were in good shape overall.
The period of deleveraging following the global financial crisis appeared to have ended, but at this stage gearing ratios in the listed corporate sector were only slightly above their recent troughs.
Households continued to show prudence in managing their finances, with higher levels of saving and a slower pace of credit growth in place for some time. Members observed that the continued high rate of excess home loan repayments was consistent with low rates of financial stress among households with mortgages.
Property gearing in self-managed superannuation funds was one area identified where households could be starting to take some risk with their finances; members noted that this development would be closely monitored by Bank staff in the period ahead.'
National Auction Clearance Rates
The weighted average auction clearance rate was recorded at 72.0% across 2,073 last week, down in terms of clearance rate (74.9%) compared to the previous week however, auction volumes were significantly higher than those the previous week (1,054).
Auction clearance rates in both Melbourne and Sydney were lower last week than over the previous week however, they remained at strong levels. Melbourne's auction clearance rate fell from 74.7% across 530 auctions the previous week to 72.5% across 975 auctions last week.
In Sydney, the auction clearance rate last week was recorded at 79.7% across 805 auctions, down from 85.1% across 337 auctions over the previous week. RP Data is currently expecting 1,941 capital city auctions over the current week.
Weekly Advertised Listings
Over the four weeks to 15 September 2013, there were 43,120 newly advertised properties listed for sale nationally. There was a sizable rise in new listings over the week (3.5%) and they are now -0.1% lower than at the same time last year.
Across the combined capital cities, new listings rose 3.9% over the week and they are now 1.9% higher than at the same time last year.
There are currently 253,466 properties listed for sale across the country. Total listings at a national level have increased by 1.4% over the week however, they are -7.0% lower than they were at the same time last year.
Across the combined capital cities, total listings have increased by 2.2% over the week however, they are -14.1% lower than they were at this time a year ago.
………………………………………………………….
If you're already an experienced property investor or you want to "fast track" your success…
Here's your chance to invest 3 powerful days and learn renovation and development strategies that experienced property experts are using around Australia to "manufacture" capital growth and generate strong rental returns, so that they can win in today's challenging property markets.
Take your property investing to a whole new level by joining me in October at my…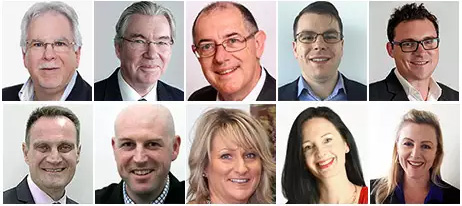 What's it all about? Click here and find out more.
Maybe now it's time you stepped up and played in the big league by getting started in property renovations or development.
This is the course where other "experts" who are now teaching got their education. Click here find out more and reserve your place

Michael Yardney
………………………………………………………….

Subscribe & don't miss a single episode of Michael Yardney's podcast
Hear Michael & a select panel of guest experts discuss property investment, success & money related topics. Subscribe now, whether you're on an Apple or Android handset.
Need help listening to Michael Yardney's podcast from your phone or tablet?
We have created easy to follow instructions for you whether you're on iPhone / iPad or an Android device.

Prefer to subscribe via email?
Join Michael Yardney's inner circle of daily subscribers and get into the head of Australia's best property investment advisor and a wide team of leading property researchers and commentators.
---
---