Westpac and the Melbourne Institute released their September Consumer Sentiment Index results this week. The Consumer Sentiment Index rose by 4.7% over the month to 110.6 points, its highest level since December 2010.
Year-on-year the index has risen by 12.7%. The consumer sentiment index is broken into components and the only component to fall over the past month was the backward looking index of family finances over the past 12 months which fell by 1.9%.
Despite the increase in overall consumer sentiment, respondents are still more pessimistic than optimistic about their family finances over the past 12 months.
Each quarter, the Consumer Sentiment Index release provides additional data on responses from respondents about the wisest place for savings. In September, 29.3% of respondents felt that a bank was the wisest place followed by 27.5% for real estate, 13.8% chose pay down debt and 8.8% for shares.
[sam id=38 codes='true'] The percentage of respondents for real estate is probably most interesting as it has risen from 19.8% in September 2012 and it is also at its highest level since September 2003, both 10 years ago and at the end of the housing boom between 2001 and 2003.
Housing finance data for July 2013 was released this week by the Australian Bureau of Statistics (ABS). The data will be covered in much more detail in the main Property Pulse article this week.
Over the month, the number of owner occupier finance commitments for non-refinanced loans rose by 2.7% and refinance commitments increased by 1.7%. First home buyer finance commitments increased over the month, up 8.6% to 7,977.
Despite the fact that the number of loans to first home buyers rose, as a proportion of all owner occupier finance commitments, first home buyer volumes fell from 15.1% of the market last month to 14.7% in July.
In terms of the value of commitments, housing finance to owner occupiers was unchanged over the month and investment finance commitments increased by 2.9%. The total value of investment finance commitments over the month was recorded at $8.8 billion which was its highest monthly value since June 2007.
National Auction Clearance Rates
The weighted average auction clearance rate was recorded at 74.9% across 1,054 auctions over the past week, with auction volumes having dropped significantly from 2,000 the week prior due to the Federal Election held last Saturday.
Despite the drop in volumes, both Melbourne and Sydney recorded strong clearance rates. Melbourne's auction clearance rate increased from 72.1% across 837 auctions the previous week to 74.7% across 530 auctions last week.
In Sydney, the auction clearance rate last week was recorded at 85.1% across 337 auctions, the strongest weekly clearance rate recorded over the past five years. In comparison, over the previous week, there were 851 auctions held across Sydney and the clearance rate was 79.6%. RP Data is currently expecting 1,907 capital city auctions over the current week.
Weekly Advertised Listings
Over the four weeks to 8 September 2013, there were 41,660 newly advertised properties listed for sale nationally. There was a sizable rise in new listings over the week (4.3%) and are now 0.9% higher than at the same time last year.
Across the combined capital cities, new listings rose 3.0% over the week and they are now 2.2% higher than at the same time last year.
There are currently 249,863 properties listed for sale across the country. Total listings at a national level have increased by 1.2% over the week however, they are -7.8% lower than they were at the same time last year.
Across the combined capital cities, total listings have increased by 1.1% over the week however, they are -15.4% lower than they were at this time a year ago.
………………………………………………………….
If you're already an experienced property investor or you want to "fast track" your success…
Here's your chance to invest 3 powerful days and learn renovation and development strategies that experienced property experts are using around Australia to "manufacture" capital growth and generate strong rental returns, so that they can win in today's challenging property markets.
Take your property investing to a whole new level by joining me in October at my…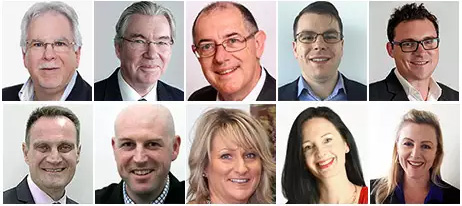 What's it all about? Click here and find out more.
Maybe now it's time you stepped up and played in the big league by getting started in property renovations or development.
This is the course where other "experts" who are now teaching got their education. Click here find out more and reserve your place

Michael Yardney
………………………………………………………….

Subscribe & don't miss a single episode of Michael Yardney's podcast
Hear Michael & a select panel of guest experts discuss property investment, success & money related topics. Subscribe now, whether you're on an Apple or Android handset.
Need help listening to Michael Yardney's podcast from your phone or tablet?
We have created easy to follow instructions for you whether you're on iPhone / iPad or an Android device.

Prefer to subscribe via email?
Join Michael Yardney's inner circle of daily subscribers and get into the head of Australia's best property investment advisor and a wide team of leading property researchers and commentators.
---
---