---
How are households and the housing markets shaping up for 2015?
Well… the Reserve Bank's Chart Pack is always worth a gander, being consistently and independently produced…and free from spin.
You can view the full chart pack here.
Below let's run through what the RBA has found this month for households and the housing market in two parts.
Part 1 – Households and finances
Retail sales growth is humming along both in terms of values and volumes, largely driven by Sydney retail as we analysed here.
Savings ratios have been elevated since the financial crisis as households shored up their finances, but the ratio now appears to be gradually declining again as low interest rates encourage investment in growth assets.
Consumer sentiment indices have been knocked around a little by budgets and other adverse news, but remain fairly close to where they have been averaging for the last 35 years.
Household wealth in Australia is now at record highs in absolute terms.
In terms of net worth as a percentage of annual household disposable income, asset values are growing nicely, and liabilities are holding steady.
Interest paid as a percentage of household disposable income has declined in tandem with mortgage rates – indeed mortgage serviceability is at the best level in more than a decade.
Part 2 – Housing Market
Stimulated by rising dwelling prices, building approvals brushed record highs, but have now seemingly passed their peak.
We will see an oversupply of dwellings in a few regions – one would be wise to steer clear of these, of course.
Housing loan approvals rise to record highs, largely driven by investors in this cycle, the direct result of low borrowing rates.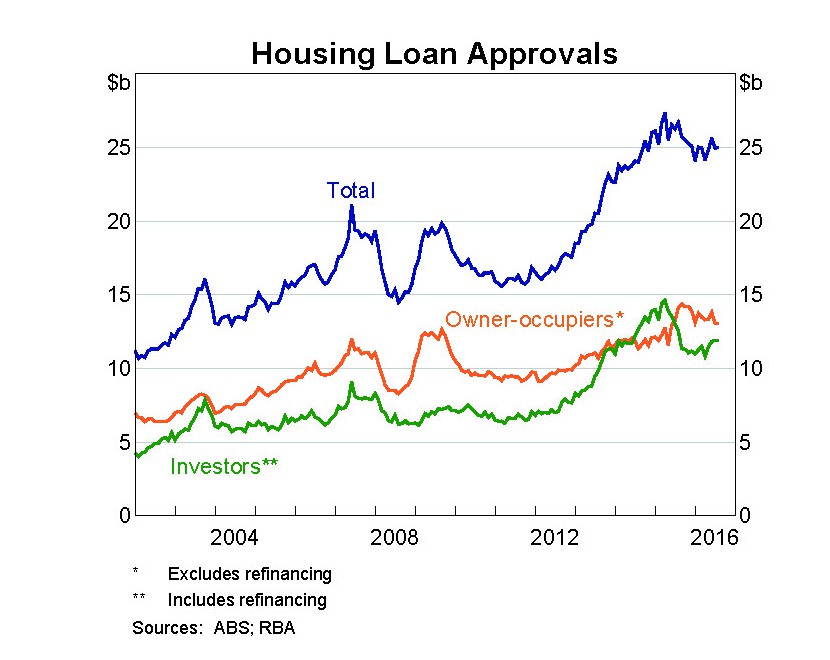 And finally to housing prices.
As we expected some years ago, due to an inherent undersupply of dwelling stock and infrastructure, Sydney prices are soaring towards $1 million.
With both the M2 and the M7 closed again yesterday and barely a day passing without news of diabolical traffic woes, expect there to be a continuing surge of demand for properties located close to key transport hubs such as rail or light rail links.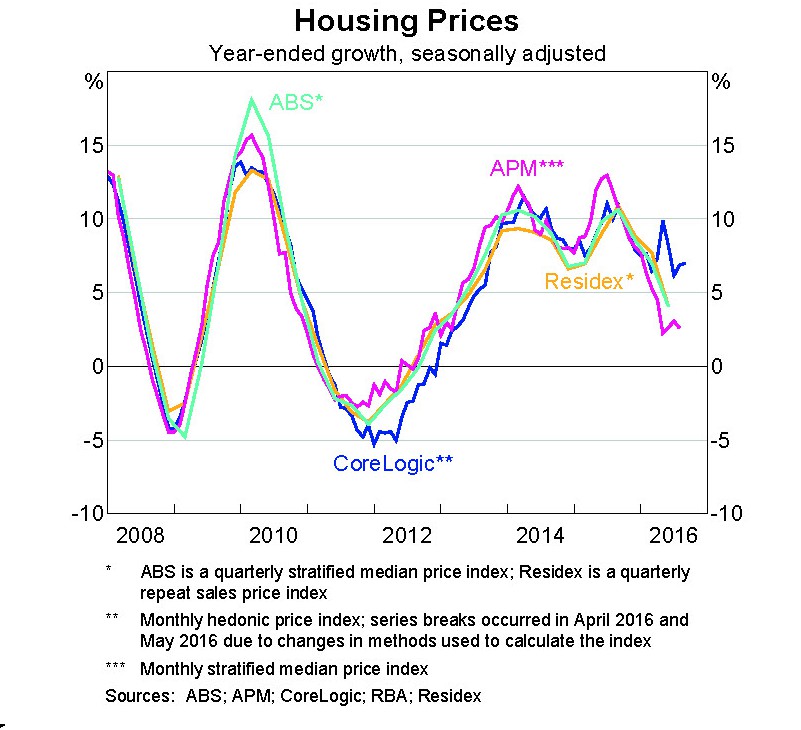 Elsewhere, Melbourne has been looking peaky for months but has held up reasonably well to date.
Perth's market is trending slightly up but only moderately, while Canberra is now all set for a downturn.
The Adelaide market – and particularly its economy – remains unconvicing,
Counter-cyclical investors should be scoping out opportunities in the Brisbane real estate market, where housing finance is gathering momentum – as reconfirmed today by AFG's December Mortgage Index data.
SUBSCRIBE & DON'T MISS A SINGLE EPISODE OF MICHAEL YARDNEY'S PODCAST
Hear Michael & a select panel of guest experts discuss property investment, success & money related topics. Subscribe now, whether you're on an Apple or Android handset.
PREFER TO SUBSCRIBE VIA EMAIL?
Join Michael Yardney's inner circle of daily subscribers and get into the head of Australia's best property investment advisor and a wide team of leading property researchers and commentators.
---
---